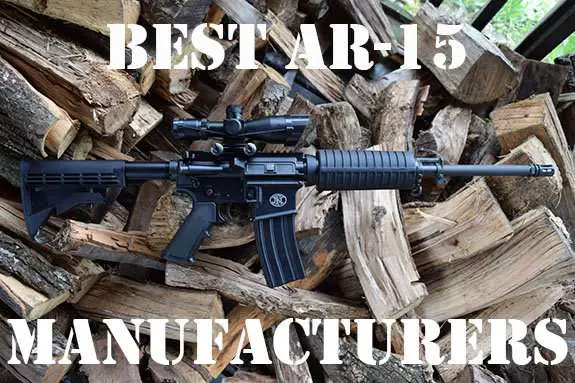 Who makes the best AR-15s?
Top Tier AR-15 Manufacturers:
Bravo Company
Daniel Defense
FN Herstal
LaRue Tactical
Lewis Machine and Tool (LMT)
LWRC
Noveske
POF
SIG Sauer
Geissele
Best Mid-Tier AR-15 Manufacturers:
Best Budget Tier AR-15 Manufacturers:
Palmetto State Armory
Ruger
S&W
Rock River
Why the AR-15?
I think we can both agree that the AR-15 is an essential firearm for just about any gun enthusiast. I'm a firm believer that every gun owner needs to own at least one of them.
And, the AR-15 is also one of the best survival tools you could ever hope to have. After all, everyone has one, they're easy to fix, and ammo is literally everywhere for certain caliber AR-15 rifles.
But, there are tons of companies out there making these rifles, and finding out which is the best AR-15 manufacturer isn't an easy task unless you've been around for a bit.
What I've tried to do in this updated list is add a few manufacturers, and break it down into different categories, like best budget AR-15, and even a category for the best AR-15 lower receiver, if you choose to build your own from the ground up.
Before we get started, let's take a moment to discuss what "mil-spec" means. You'll hear that word tossed around a lot, and it's essential to know what it means before you go out and buy something.
While you may have heard, "just as long as it's a mil-spec AR-15 you'll be fine," that is not always the case. There are some AR-15 makers that are just better than others.
As it applies to rifles, just because something is mil-spec, doesn't necessarily mean it's high quality. First of all, when a company wins a military contract, it's usually because the military needs to have the cheapest possible stuff built.
Another thing to remember is that just because a company says something is within spec, doesn't mean that it actually is. We see this from time to time with some of the lower-grade manufacturers.
Manufacturer or Assembly Line?
Some of the companies on this list are not actually manufacturers, but assembly companies who buy parts from other AR 15 brands. Please note that in most cases, I will not make the distinction here, because there isn't anything technically wrong with either method, unless you're using garbage parts–which nobody on this list does.
Another part that goes into it, are the accessories put onto the AR-15 pattern rifle. Which AR trigger, (that links to an article I wrote about triggers) handguard, stock, etc., does the rifle come with? A lot of the time this has a direct relationship with quality, so you'll want to keep that in mind, too.
So, who are the top AR-15 manufacturers of 2021?  
Top tier AR-15 manufacturers:
Top tier AR-15 manufactures are the ones who have proven themselves to not only have excellent product, but to stand behind it and have excellent customer service. They also tend to cost a lot more.
Bravo Company —

I'm a big supporter of just about any veteran owned company out there. When you take a group of veterans who opened up a firearms company, it gets even better because they understand more than anyone the importance of having a rifle that doesn't fail.
That's BCM's main goal with their rifles, to the point of using high-quality parts, pressure testing, and magnetic particle testing them. Doesn't get much better than BCM. They are easily one of the top AR-15 manufacturers right now.
Daniel Defense —

Daniel Defense is one of the best AR-15 manufacturers, and they are one of the few companies who make most of their own parts.
Chances are good you've already heard about these guys because they make all of these lists. But it's with good reason. Each time I've ever handled a DD AR-15 I've been impressed.
They just make good stuff.
FN Herstal —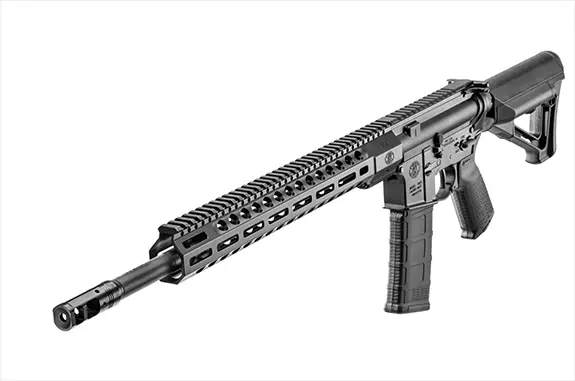 FN Herstal is proven in battle, and for plinking. They are also one of those trend setting companies who also tend to make history.
While these rifles may not appear on the short list of many "best AR-15 brands" articles out there, they're on mine, and for good reason. Every time I've ever had one, it never malfunctioned on me.
That, to me, is most important. Please note that FN also makes some of the best budget AR-15s, as well. Here is a review I've done on a FN DMR II. I can't believe how well it performed.
LaRue —

Texas based LaRue Tactical has a great warranty in place for their high quality firearms and components. It says this: If you ain't happy, then we ain't happy. In other words, if your LaRue *anything* breaks, send it back and they'll take care of it.
LaRue isn't only one of the best AR-15 manufacturers in the country, they are a premier manufacturer who makes most parts in house to make sure the highest quality is achieved.
What really sets them apart, is that each rifle has been guaranteed to shoot 1 MOA before it leaves their shop, and you even get the target that shows what the rifle is capable of.
LMT —

Lewis Machine & Tool has been making ARs since I was born, which was 1980. They've got more than experience on their side, however, because they are also supplying firearms to military units around the globe.
In fact, a couple years back they beat out several other AR-15 brands to win a contract to supply the entire New Zealand Army with rifles. If I remember correctly, that was a history making deal that even President Trump would be proud of.
LWRC —

LWRC is one of the best AR 15 manufacturers, and an award winner at that. They use high-quality components, check them for cracks, cold-hammer forge their own barrels that are not like most of the others on this list.
Their barrels are NiCorr treated, making them more durable in the long run, than most of the others available today.
Noveske —

Noveske is one of the premier AR-15 manufacturers in the country. Today, even though some gaps have closed up a bit, they are still one of the top AR15 brands in the game.
A couple things that set them apart from most today, is the quality of the barrel and the attention to detail during the assembly process. They spend more time on each rifle, than most other companies.
This ensures that, if you can afford one and don't build a rifle yourself, you rest assured knowing that you get the highest quality possible.
POF —

POF is a recent entrant to the best AR-15 manufacturer list, and was suggested to me by multiple people, including a very good friend of mine who I trust a lot.
So after handling them a bit more, I've decided that I agreed and they deserved to be on this list.
They offer a wide range of rifles for you to choose from, including both direct impingement, gas piston, and bolt-action AR-style rifles.
Sig Sauer —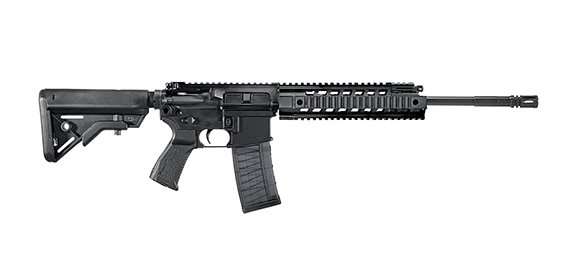 Sig Sauer is a top quality firearms manufacturer overall, in many categories, in addition to being one of the AR-15 brands I've got here. As you likely know, Sig just won the military contract to replace Beretta as the sidearm of choice for the US military.
Sig also makes great AR-15s, and is one of the top AR 15 manufacturers in the country. Their reputation stands for itself and requires no other introduction. I'm not sure why, but SIG was listed down in the budget section in the previous update, a mistake on my part.
Geissele —
Geissele is a recent addition to this list of the best AR-15 manufacturers. Geissele has been in the parts market for several years, making some of the best AR-15 triggers around.
They recently, as in a couple of years ago, started to make the AR-15 rifles themselves, and we were there to cover the release at SHOT Show when they announced their new lineup of rifles.
We have some trigger time behind these rifles, and I fell in love when I shot them.
Best Mid Tier AR-15 Manufacturers:
This entire section is new. After reading some of the comments I thought I had to add it in. These are rifles that tend to be just a bit worse in one area than the top tier manufacturers.
Aero Precision —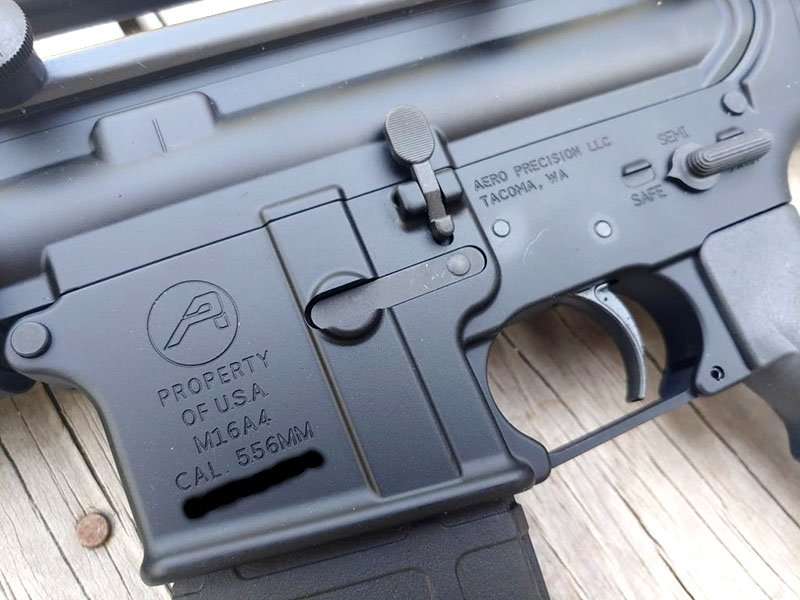 I have some Aero things in my possession and can say that I'm pleased with the build quality. Aero Precision is one of those companies who makes good products at affordable prices. In fact, I recently bought a lower from them for cheaper than I could at PSA, which blew my mind and couldn't pass up.
Their stock goes quick, though, so check back often. The huge plus here is that you can get discounts periodically and buy stuff direct from their website and have guns shipped to your FFL.
Colt —

So I have a love/hate relationship with Colt. Colt used to be on this list, then they were removed with the 2019 update, and I'm putting them back on again.
The main reason why they're going back on is because their rifles were good, and were considered to be the go-to standard to beat back in the day.
And, I just added the mid-tier section to this list. Those rifles still stand up as being quality, albeit in the mid tier range.
CMMG —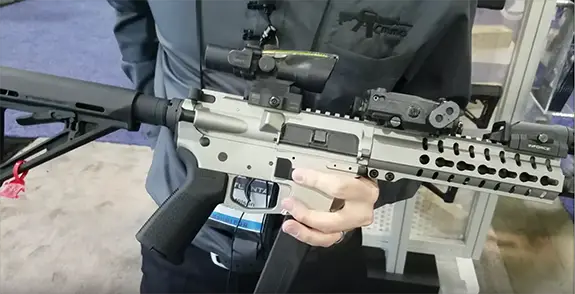 This is a new entry to our list of the best AR-15 manufacturers, because I have one in my hands right now and love it. Granted, it's a pistol caliber platform, but I'm still impressed.
As far as the quality goes it's top notch and the company is actually out there coming up with ideas about things.
Here is our video of when CMMG helped with the release of the 350 Legend, at a previous SHOT Show:
Best Budget AR-15 Manufacturers:
The best budget AR-15s are those that have proven to be reliable and get the job done, usually able to be found for under $750.
Palmetto State Armory —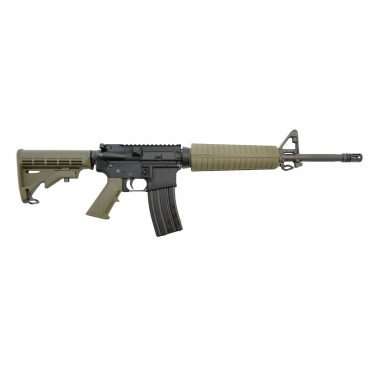 I have a newfound respect for PSA that I never really had before. Don't get me wrong, I've always liked them as a company and their products are uber affordable.
But, I had recently toured their facilities in South Carolina and what I learned about them blew me away. I own a few of their products, and I've not experienced any issues with what I do have.
And, the fact that you can literally pick up a complete rifle or piece one together yourself for about (and sometimes under) the $500 price point is incredible. I recently heard a goal of Palmetto State Armory is to spread freedom.
The way they do this is by selling so many firearms that it makes a mandatory buyback impossible.
The cool thing about PSA is that you can buy directly from their website and have the rifle shipped to your FFL. Also stay tuned because I'm working on a 6.8 SPC rifle review, right now.
Ruger —

Sometimes you just want a rifle from a manufacturer you know and trust that's not going to break the bank. Not that any of the other companies on this best AR15 manufacturer list are not trustworthy.
If that were the case, they wouldn't be here.
But, as far as affordable rifles go, I wanted to provide another example, and Ruger is a solid company with a great entry level rifle. The barrel is cold hammer forged, parts are properly attached and staked, and, as a bonus, you get Ruger's fantastic customer service.
Smith & Wesson —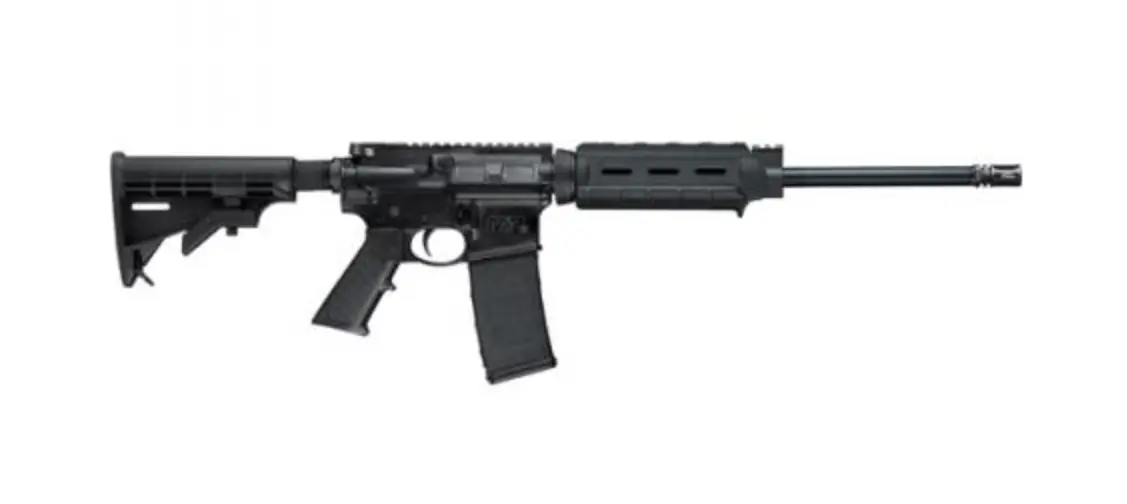 Smith & Wesson offers up a great budget AR-15 for those of us looking for a rifle to get into, just testing the waters.
Or, for those of us who are stacking rifles and burying them in the ground "just in case." Either way, the S&W M&P 15 isn't something you can go wrong with.
Rock River —

Rock River started out originally by making 1911s out of a garage, realized that there was a gap to be filled in the AR-15 market, and the rest is history.
Today, they work out of a 50,000 SF facility designed to do one thing: bring you the highest quality AR-15s they possibly can.
We used to have Rock River listed higher up in the list, somewhere mid-tier, but have recently dropped them down.
Best Left Handed AR-15:
Stag —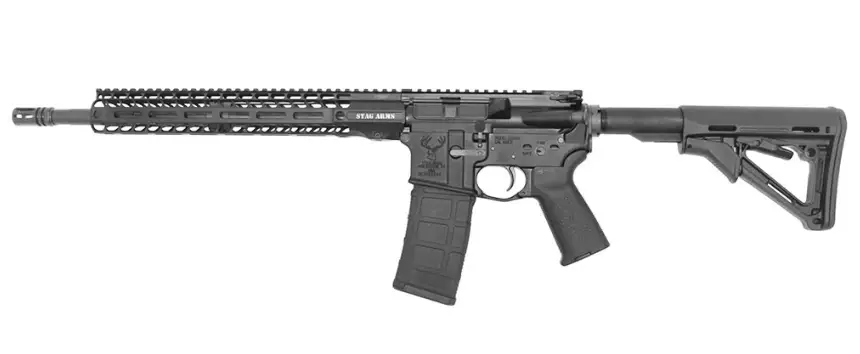 Yes, this is a thing and while we were told in the Marines to just learn how to use the other side, there is an option in the civilian market for lefty AR-15 rifles. Joe recently had the chance to take a Stag 15L Tactical for a test run and he was my SSGT while in the Marines.
I therefore trust his opinion and he says he liked this rifle so much he had to buy it. That's good enough for me. You can buy them direct from their website.
What's cool about Stag, is that you can buy directly from their website, and have it shipped to your FFL.
Best AR-15 Lower Receivers:
Aero Precision —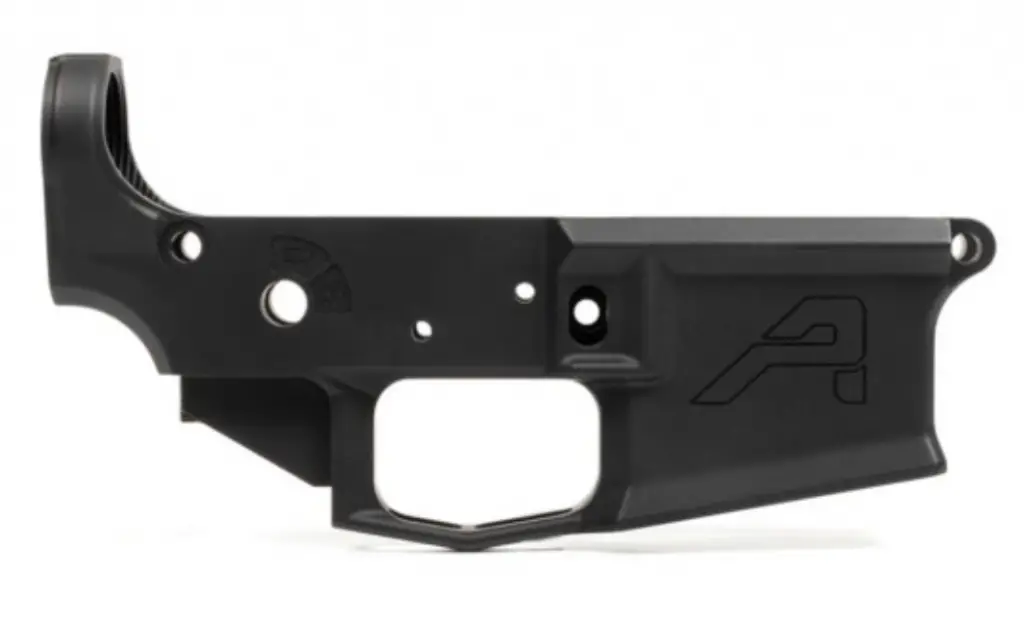 For those times when you just want to build your own AR-15, because screw the man, you really cannot go wrong with Aero Precision (that goes to their page) I'm getting ready to start collecting parts to build another one, and I'm going to be using an Aero Precision upper and lower.
For the price, this is one of the best companies out there. Aero Precision is usually the lowest I'd go.
Seekins Precision —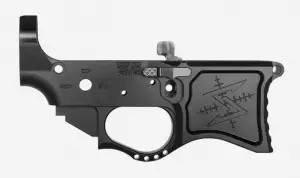 Stepping it up a bit in price from the previous entrant, is Seekins Precision. There isn't a whole lot that can be said, other than I'm a firm believer in the mantra: you get what you pay for.
Seekins ain't cheap, but if you believe that paying more for something renders a better finished product (that's also sexy as hell) then you can't go wrong here.
Then again, one of their lowers retails for over $250, and I've built entire rifles for $400 before, so there's also that. Brownells carries Seekins Precision lowers.
Spikes Tactical —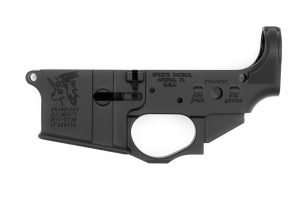 I like to think of Spikes Tactical as the in between point of the above two, with lower receivers coming in at $125.
Their themed ones in the priceless designs like their "snowflake" lower receiver are fantastic, always good for a laugh, and of course great at starting a conversation. Either way, if you're building a rifle, Spikes Tactical is a good place to start.
Don't forget to subscribe to our YT channel, below: