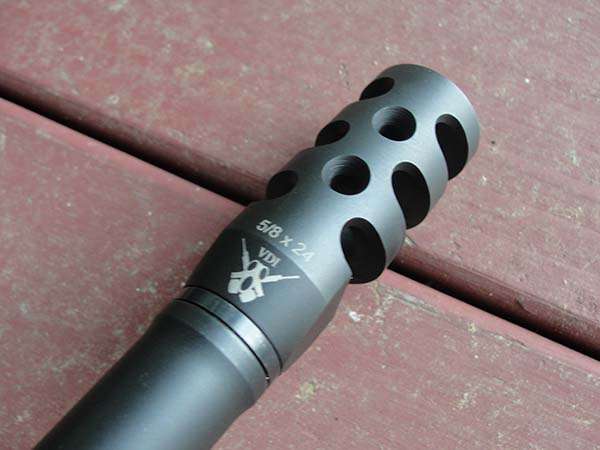 If there is one thing that can be confusing, it's trying to nail all of the different terminology for all the different gun parts on all the different guns.
We've all been there, and this article is meant to answer one specific question:
What is the difference between a muzzle brake, a compensator, and a flash hider?
A muzzle brake is designed to reduce the amount of recoil you feel when you fire and is better for bigger caliber guns. A compensator is designed to keep the muzzle from rising off target after the shot is fired. A flash hider is a device that disperses the flash from unburnt gun powder to prevent an enemy from pinpointing the rifle's location. All of these are parts that mount to the end of the barrel.
There are parts that can be a combination of the different muzzle devices, as we'll begin to see below.
~Warning: Any of these devices need a threaded barrel. If you don't put one of these devices on, you need to cover the threads with one of these or you'll damage them.~
What is a flash hider?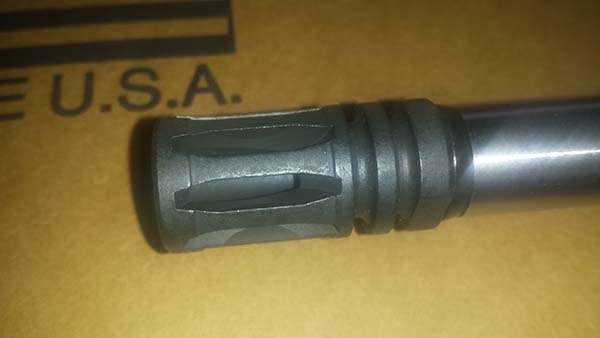 The first time I ever heard the term "flash hider" or, flash suppressor, I was in Marine basic training, and the Drill Instructor was referring to the thing at the end of the barrel that looks a lot like a birdcage (in some cases an open, pronged device like the one pictured below).
In fact, some folks even call it a "birdcage" and if you ever hear that term, they're referring to the flash hider attached to the threaded barrel of their AR-15. (as a side note, this muzzle device is also part compensator, but we'll get to what that is in a moment)
This muzzle device is exactly what it sounds like: Something designed to hide the flash of your rifle. What happens is, that while modern day firearms and ammunition are designed to burn as much of the gunpowder as possible, as quickly as possible, it doesn't always happen that way. Sometimes, powder is still burning as the bullet leaves the barrel.
And, usually, the shorter the barrel, the more powder you'll have leftover to burn.
Whenever that happens, it can create a ball of flame bursting from the muzzle that everyone, including your enemy, can see.
To further complicate things, it can make for a hell of a difficult time to fire at night, temporarily limiting a Marine's night vision. And, as you can imagine, firefights don't stop just because it's night.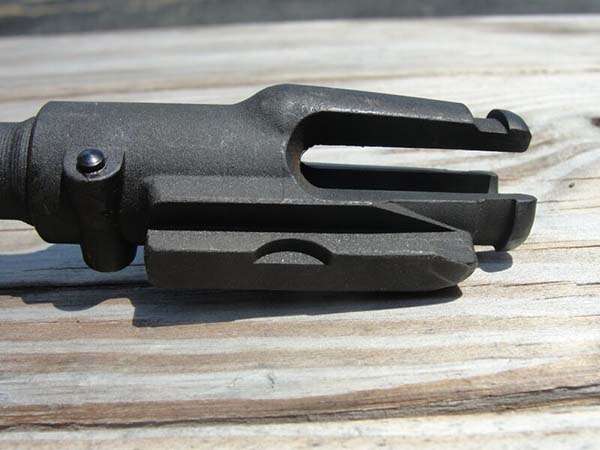 A flash hider is designed in a way that helps to disperse the direction of the flash so it's harder for the enemy to see where your muzzle is, as well as not blind the operator as much.
A word about flash hiders and California:
I would be remiss if I didn't at least mention California's "assault weapon" laws. So, my limited capacity brain has a hard time understanding this idiocy, but I'll do my best to explain what makes a plane-Jane, ordinary firearm an "assault weapon" in the eyes of California legislators with nothing more than the addition of useful accessories.
If your AR-15 rifle, or any rifle for that matter, has the ability to accept a detachable magazine, adding a flash hider to it makes it jump out of your hands and start assaulting people.
Seriously, your AR-15 turns into an assault rifle if it has a magazine and a flash suppressor.
Idiots.
Don't worry, though, the stupidity doesn't just stop there. You can't have a pistol grip, a forward vertical grip, a grenade launcher (the nerve!), or a thumbhole stock.
The lawmakers in California have noted after much scientific debate that the addition of these items to your AR-15 pattern rifle causes it to lose its freaking mind and start killing stuff. Seriously.
It is for this reason why some rifle manufacturers are building what is known as "featureless AR15" rifles from the factory, in an attempt to limit the amount of people these nasty little AR-15s assault.


What is a Compensator?
We spoke briefly about the compensator and how a birdcage flash hider is also sort of what we can also call a "comp." This muzzle device gets its name from the word compensate, which can be defined as: to offset; counterbalance; be equivalent to (dictionary.com).
Without boring you too much on the physics of how firearms work, I'll just say that when you fire a shot off it causes the front of the gun to rise.
This is also known as muzzle rise or muzzle flip, depending on who you are talking to, and both terms are fine to use.
The issue with muzzle rise, which is the term I use when describing it, is that it causes your front sight to rise above the target you fired upon, forcing you to reacquire said target to deliver a follow up shot.
All firearms experience muzzle rise to some degree, but as far as rifles go with a moderately powered cartridge, an AR-15's muzzle rise isn't that bad.
---
---
A compensator, in an effort to help balance or offset the muzzle flip of your gun and allowing you to return to target quicker, has holes or slots cut only into the upper half of the device, and not the bottom, helping the escaping gases force the muzzle to stay down instead of moving upward.
Because an AR-15 has minimal muzzle flip, the birdcage that many of them come with is more than sufficient to help a shooter stay on target.
When we start talking about a 308 rifle, and bigger, or even some high-speed competition handguns, compensators start to become a necessary addition.
Remember, its main job is to help the shooter stay on target, or reacquire it quicker.
Another note about California:
If a muzzle device is a compensator, and not also a flash hider, it is likely fine for use in California.
However, if the muzzle device is also a flash hider (suppressor), it's better to not piss off the commies, or they'll come for you and your guns. Sometimes it's just better to follow the law, turn it into a featureless AR15, and live to fight another day.
My head hurts now.
What is a Muzzle Brake?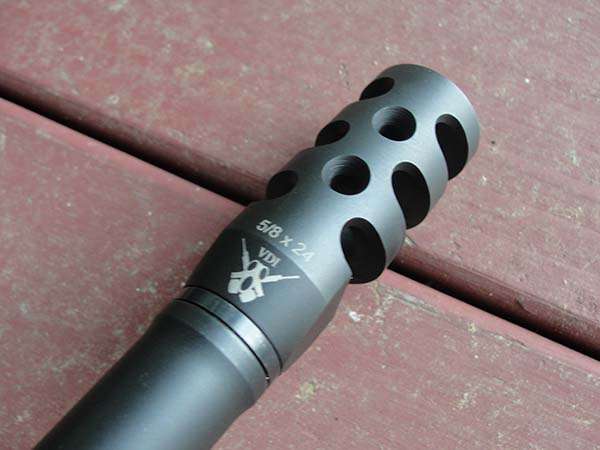 Finally we get to the muzzle brake VS compensator part. A lot of muzzle devices are brakes and compensators, but not always. We learned that a comp is designed to help keep the muzzle on target.
A brake, on the other hand, is designed to reduce the amount of recoil you feel when you fire a shot off.
A muzzle brake has slots or holes cut into the sides of the device in a manner that forces the gases to move in such a way that it helps to reduce felt recoil.
Again, I won't bore you with the physics, but when you fire a shot, a tremendous amount of gas and the associated pressure force the gun to move backward into your shoulder.
With a properly designed muzzle brake attached to the barrel, it disperses the gasses in a way that pushes them in the opposite direction a bit to help minimize recoil as much as it possibly can.
As with the compensator, an AR-15 doesn't necessarily need a muzzle brake because there isn't a lot of associated felt recoil with the 5.56 NATO rifle cartridge.
When you move into a 308 rifle or larger, like AR-10 platforms and definitely rifles chambered in .338 Lapua or .50 cal, it becomes a necessity to have a good muzzle brake.
Why do I say it like that? Because they're not all made the same and those big-ass cartridges produce more recoil than the average shooter wants to feel on a repeated basis.
Make sure you read up on, and do plenty of research on a brake before you make the purchase because some of them don't work, or barely do at all.
I also want to say, here, that because the muzzle brake forces gasses out the side, the muzzle blast can be atrocious. You may not even notice it, but people shooting in the lane next to you at the range may, so keep that in mind.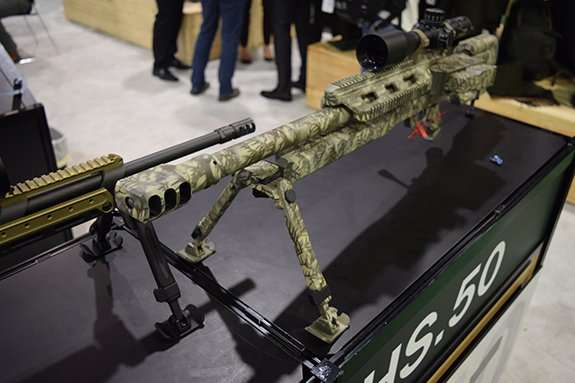 Combination Muzzle Devices/Hybrids:
These are muzzle devices that are designed to do more than one job. For example, if you remember the A2 Birdcage is a flash suppressor and a compensator.
Its slots are cut in a fashion to help breakup the flash, but are also only on the top-half of the device, causing it to compensate for muzzle rise, as well. Furthermore, many muzzle brakes are also compensators by design.
The above pictured VDI Jet Comp is a compensator and muzzle brake in one.


How to buy: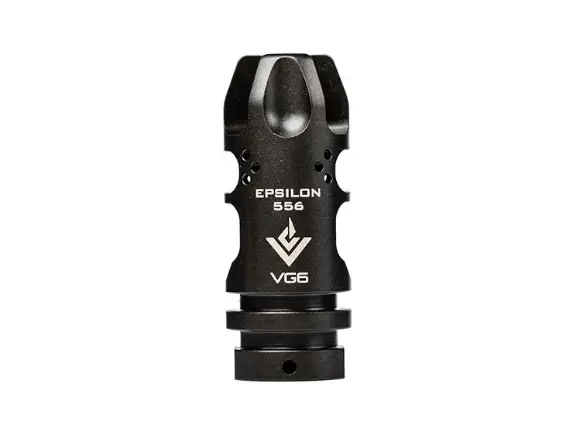 You may be tempted to just go out and buy yourself a muzzle device. While it is likely fine if you're in the market for something to just attach to the barrel of your AR-15, any A2 flash suppressor should suffice.
Here's a birdcage for under 8$. However, if you're looking for a muzzle brake or compensator for your powerful, long distance rifle, you should not just go buy the first thing you see.
This is a great all around buy, if you need it. And, it looks great: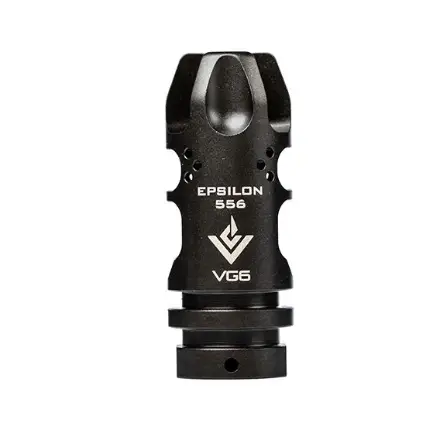 As with when you purchased your rifle, your optic, etc., you likely did a fair amount of research, watching and reading reviews, and just checking out to make sure you weren't getting ripped off.
Well, I'm here to tell you that not all muzzle devices are created equal. Here are a couple pointers to help you on your way:
Any Joe Schmo with some metalworking experience can fabricate a threaded piece of metal, drill some holes in it, and called it a muzzle brake. Know what you're getting beforehand.
A muzzle device that is expensive does not mean that it works properly.
Just because the compensator is fancy looking, doesn't mean it works properly. Make sure you conduct some research, to find out which devices work best for the money you're planning to spend.
Be on the lookout for materials that won't hold up to repeated use. It's becoming more popular these days to make muzzle brakes out of aluminum. While cheap and easy to machine, they won't hold up to heat the same way steel will.
Conclusion:
Not all muzzle devices are of high quality, nor may you need a specific one for your current setup. An AR-15, for example, won't likely need a muzzle brake on it because the recoil is generally manageable.
Then again, if you have some physical ailment preventing you from effective marksmanship, throw a brake on it.
For an AR-15, the A2 birdcage is likely all that's needed, which is a cheap enough accessory that your rifle should have come from the factory with.
Unless, of course, you need to get yourself a featureless ar15, or build one yourself, because you can't stick certain AR-15 accessories on your rifle or it'll transform into a crazed death machine "assault weapon thingamajiger" that spews 8 million rounds per second with lightning-fast accuracy and deadly shark-like precision.
I hope this answered your question of muzzle brake vs compensator.
~Warning: Any of the above devices need a threaded barrel. If you don't put one of these devices on, you need to cover the threads with one of these or you'll damage them.
~Warning #2: California laws change about as often as some people change their underwear. Nothing I say here should be construed to be advice, legal or otherwise, and always consult people who know more than I do about laws in your state. Also, other states may have laws regarding muzzle devices, and you should always know the laws in your state.