Aero Precision Review: M16A4 Clone
Smaller is better is the current attitude with weaponry inside and out. The military is loving shorter rifles with the M4 ruling, and the MK18 is the choice for Spec Ops dudes around the military. The Army is even adopting a new SMG in small numbers.
The civilian industry also loves small guns, look at guns like the Scorpion, the MPX, super small ARs, and guns like the Mossberg Shockwave.
Smaller is better according to many, and with good reason. What's not to love? They're easy to maneuver, lighter in weight, etc.
However, I'm starting to grow fond of full sized rifles. Not carbines, but rifles.
Maybe it's nostalgia, but I've found the traditional AR-15 to become more and more appealing. I wielded the M16A4 for most of my Marine Corps career, and at the time I didn't respect just how awesome that platform was.
This was brought about by being out at SHOT Show and my time spent at the Aero Precision booth. They had several full auto variants of the AR, including an M16A4 clone.
When I picked it up and let burst after burst fly down range I was hooked. I relearned some things I had forgotten about the full-length rifle and knew I needed one. Aero Precision was happy to send me their M16A4 clone, sans full auto capability.
After a healthy amount of lead slinging I can report that my lust for a full-length rifle is satisfied.
What Makes the Full Sized AR-15 Great?
Smaller rifles are obviously the more popular choice for the AR-15 platform. The 16-inch barrel MForgery is the standard these days. These rifles are lighter, more maneuverable, and in the civilian world, this is as low as you can get on a rifle without paperwork.
The United States military has more or less settled on the M4 with the USMC holding out until 2015.
The M16A4 is likely still in armories and issued out to troops, especially in reserve units or in non-combat MOSes. However, it's front line service is likely over for now. But there are still some major advantages to the M16A4, and rifle length ARs in general:
They maximize the velocity and range of the 5.56 round
They are softer shooting, lower recoiling weapons
Higher velocity means more energy downrange
Less muzzle rise means faster follow up shots
Like anything AR-15 related you have plenty of choices in full sized rifles. I like the Aero Precision model because I trust them to make quality parts for one. Second, it has most of the markings of a real M16A4.
If you wanted to go the full M16A4 clone route a lot of the work is already done–including the burst indicator, property marks, and M16A4 markings.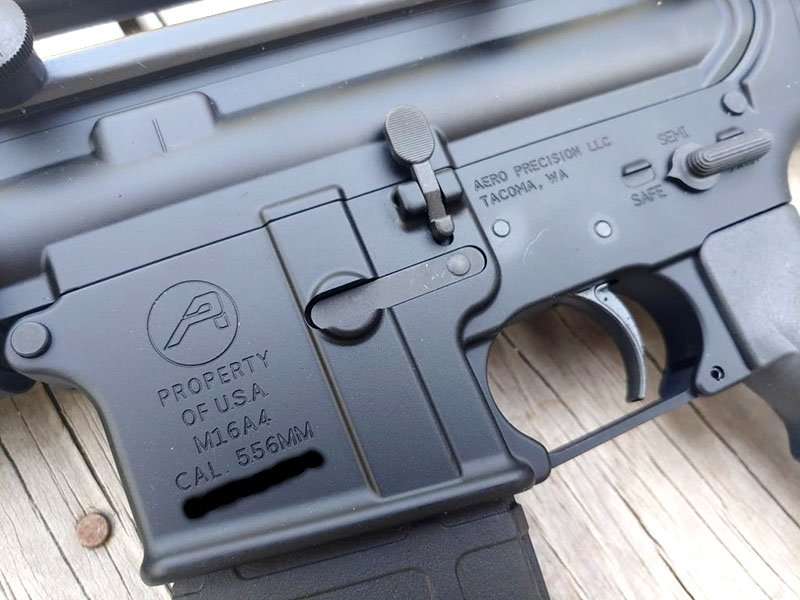 Typically to get these markings you'd need an 80 percent lower, a guy with a laser engraving machine, 100 bucks, and some patience. With Aero, here they are, hot and ready.
The Aero Precision M16A4 Clone
Of course, while it wears the markings of an M16A4 it's not technically complete. It still needs a quad rail from Knights, an ACOG, and a PEQ 15 or 16. However, this is a solid base for you to start an M16A4 clone.
In my case, I didn't want to necessarily go full bore M16A4 clone. I wanted a reliable and well-made rifle length AR-15 that's also affordable.
The Aero M16A4 clone is perfect for that.
It comes complete with a standard M16 carrying handle with all the crazy controls and adjustments that go beyond most iron sights that're easy to adjust and zero. 25 yard zero targets are very popular and make it easy to get and keep your sights on target.
I found the Aero M16A4 to be near laser accurate. With iron sights, and shooting in the prone position I was stacking 3 shots into one hole on my zeroing target. Sure it's only 25 yards, but that's still more consistent than my issued M16A4 ever was.
Soft shooting is an understatement. This is a true poodle shooter. Recoil is nearly nil, as is muzzle rise. You really forget how comfortable a full-length rifle is, especially compared to something nutty like a 7.5 inch AR pistol. It's nowhere near as loud or concussive either.
While the rifle is longer and heavier, I still find rapid snapshots easy. When it comes to drills like the Mozambique drill I found the softer shooting, lower recoiling M16A4 clone quicker and more precise. The rifle glides between targets with ease and barely moves between shots.
End All Be All?
The M16A4 and 20-inch rifles, in general, aren't the be all end all of rifles. The M4 has been adopted and appreciated for good reasons. The ability to maneuver the weapon is more valuable than what the full-length M16A4 offers.
The reduced recoil and muzzle rise are nice, but so is a lighter and shorter rifle and I can see why the military has made the switch.
At the same time, I can appreciate the rifle length AR-15 as the warhorse it is. The Aero M16A4, in general, appears to be the perfect mix of quality and price for my goal, and it's also available and easy to find.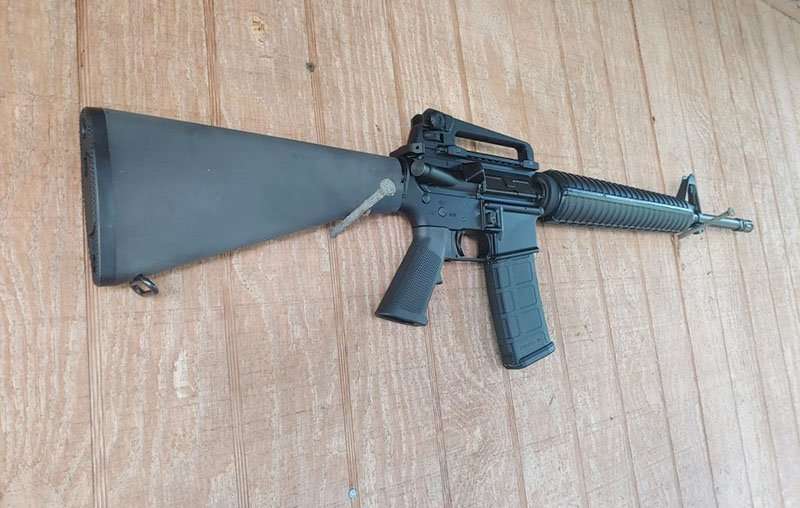 If you are looking for your next project, and are partial to the AR platform, give the rifle length model a chance. It's not for everyone or every purpose, but I think it would surprise you.
Shop Aero Precision's store, here.
Check out why Aero Precision made my list of the best AR-15 manufacturers, next.