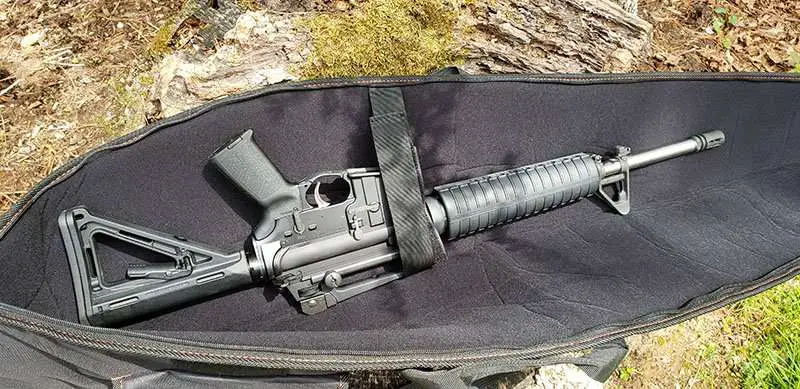 A lot of people make fun of those of us who buy budget minded gear. But, here's the deal: At the end of the day if you can only afford an AR-15 from a budget company like PSA, it's better than not having a capable defensive weapon at all. Period. End of story.
I'm not a fan of guys who poke fun at people who aren't as well off for whatever reason. You do you, and screw the opinions of others.
I personally have expensive and budget guns, and I actually like all of them. I'm not picky. If it shoots I want it.
Why an AR-15 is important right now:
Why do you need to get yourself an AR-15? Because we're currently ankle deep in, or the beginning phases of, one of the biggest economical struggles in modern history. Some economists have called it the worst economic collapse since the Great Depression, potentially worse.
And we're only up to our ankles. Once we're knee deep into this unavoidable mess it'll be too late to do anything because if you're already broke, you'll be even worse off later on.
I don't even want to think about the bad acts that starving people are capable of as they inevitably come to our houses in search of food.
You need to be able to protect yourself and family from anyone who is willing to kill you for your food.
If you can only have one gun, the AR-15 is the best choice. It's a good defender and a capable-enough hunter. While 5.56 NATO is a bit under what I'd consider to be a good deer cartridge, it will work and I know plenty of guys who hunt deer with it.
While it's a bit overkill for other animals, utilizing some of the lighter grain projectiles is sufficient, and when you're hungry, you do what you can to eat.
As an added bonus, you can opt for an upper in a different caliber like 6.8 SPC or 6.5 Grendel, both of which are great for deer hunting. You can also have the 5.56 upper, while you save up for one of the other uppers for hunting — knowing that 5.56 NATO/223 Remington are the most popular rifle cartridges and are very capable in their own right.
Because, remember, any of the mainline upper receiver calibers should fit on an AR-15 lower. So, .223/5.56, 6.8, 6.5 Grendel, .224 Val, and the list goes on, will all fit on a standard, mil-spec lower receiver.
Hopefully by know you understand the importance of having one of these rifles for yourself. Now let's talk about getting a cheap one for yourself if you don't currently have one.
Enter the $400-$500 AR-15:
Right now you can get one of PSA's rifles during their Christmas sale on the cheap.
Yes, you read that correctly. You can currently, as of the date of publish on this article, buy a fully functional, baseline AR-15 for under $500.
For about 400 bucks plus tax and shipping, so call it 500 bucks, you can have a no-frills AR-15 in 5.56 NATO caliber (that also shoots the .223 Remington rifle round).
And, even better, the PSA rifles do usually work well, and I have a couple that I've beaten the snot out of.
Don't let someone make fun of you for spending less money on a gun when the time is running out.
You can shop their website, here.
Conclusion:
The time is NOW if you don't have an AR-15 or some other capable defensive weapon. You need to get one. Of course, if you live in an anti-gun state, you may not be able to get one, in which case, good luck. The states with anti gun laws will be hit the worst by the food shortages and high prices.
Read next: Does my AR-15 need a muzzle brake?