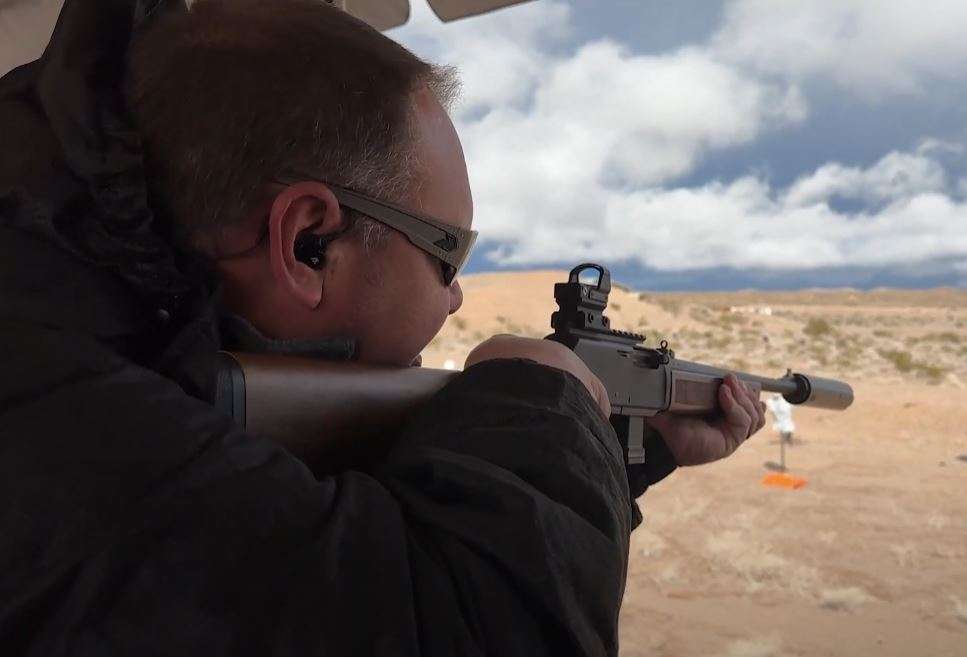 January, 2023 – Making huge waves at the SHOT Show 2023 Range day, Henry USA was out to show off their new semi-auto carbine chambered in 9mm Luger.
Traditionally, Henry is a lever-action rifle manufacturer so this is relatively big news. Henry makes great firearms and one of the great things about this gun, called the Homesteader, is that it is unapologetically Henry-esque.
What I mean is that you can look at this new pistol caliber carbine and tell that it is, in fact, a Henry rifle just by looking at it. It bears the classic American Walnut wood furniture, a black receiver, and screams Henry all over it.
Though, again, it is a semi-auto.
And 9mm.
What is pretty cool about this new PCC is that it is a 9mm that takes proprietary Henry mags and can be fitted with Glock mags, SIG P320 mags, or S&W M&P magazines depending on what your preferences are.
Rounding out the carbine that will start being sold in February, 2023, are the following:
Tapped receiver for an optic
Tang safety (think Mossberg 500)
Easily removable ambi bolt release
Ambi mag release
1/2×28 threaded barrel for suppressor or other muzzle attachment
I'm going to be clawing my way to get one of these in the coming months to get a review on, so make sure you stay tuned for that.
Read next: my picks for the best pistol caliber carbines.