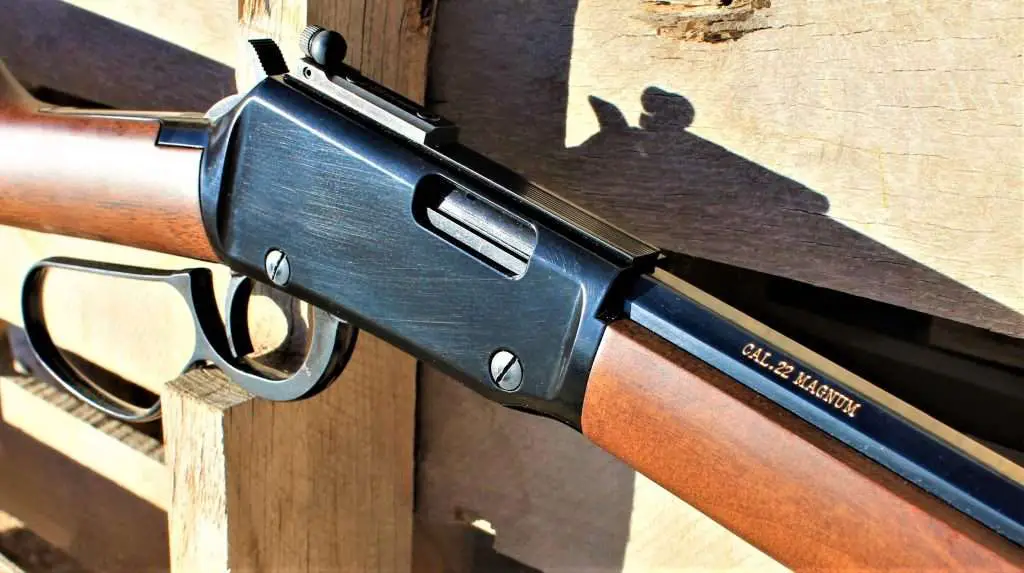 The 22 rimfire-chambered rifle is one of the most popular options for people learning how to shoot a gun.
And in fact, many of us grew up learning how to shoot on a 22 rimfire of some sort.
For me it was a Winchester model 62 in 22 LR. I didn't know much about the 22 Magnum, also known as the 22 WMR (Winchester Magnum Rimfire), until my teenage years.
Nowadays, the 22 Mag is one of my favorite cartridges, heavily used by some in survival situations.
I, personally, like just about any firearm chambered in 22 rimfire, especially if it's a carbine length, large-loop lever action like this one is. I have written another 22 magnum gun review before on this website, but that was a semi-auto.
The topic of this one is the Henry Small Game Carbine in 22 Magnum.
Henry Small Game Carbine Review
Not too long ago I was able to get my hands on the Small Game Carbine from Henry and have to say it is a great little rimfire.
These are available in both 22LR and the very appealing 22 WMR.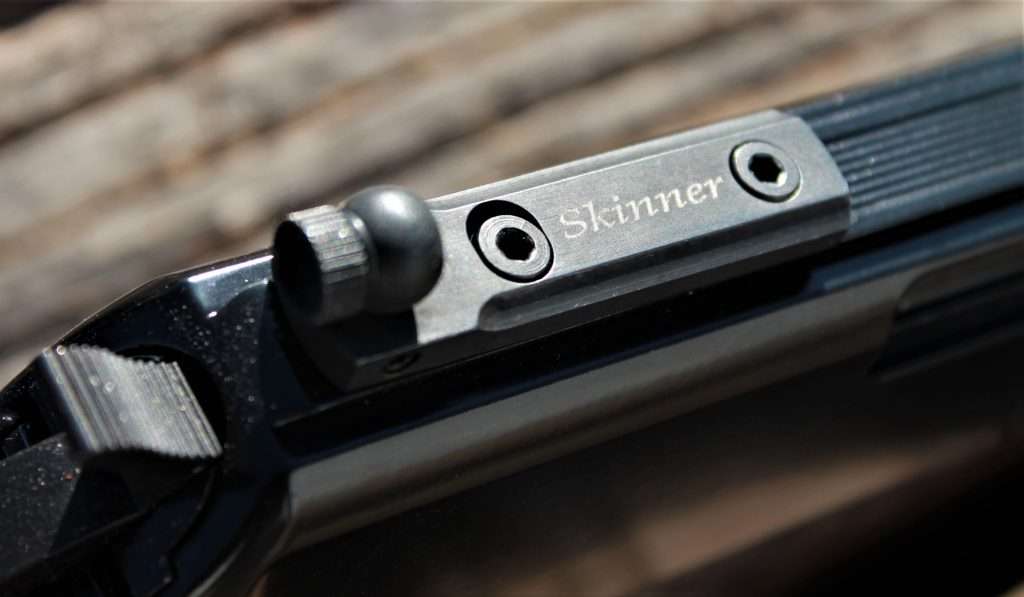 The firearms that Henry manufactures are known by many to be of excellent quality and built to exacting standards.
This Henry Small Game Carbine is no different. It's another continued example of a well-built product from the folks at Henry. Their products are crafted in the United States by Americans who seem to take pride in their work.
The Small Game Carbine is well worth a look if you're looking for a short lever gun in 22 WMR.
This carbine is also available in 22LR at a different price point.  
The Henry Small Game Carbine comes standard with a Skinner solid steel rear base and fully adjustable aperture.
It is made to line up perfectly with the tall brass bead front sight for greater visibility, more precision when it's needed, and to be easily zeroed by the shooter.
All of Skinner's Sights are hand-crafted in St. Ignatius, Montana. They're machined from solid steel, stainless steel, or brass bar stock. The Skinner sight on the Small Game Carbine is extremely functional, rugged, and compliments this little carbine nicely.
Henry Small Game Carbine 22 Mag (WMR) Specifications:
Caliber .22 WMR
Capacity 9 Rounds
Barrel Length 17 inches
Barrel Type Octagon Blued Steel
Rate of Twist 1:16
Overall Length 33.75 inches
Weight 5.75 pounds
Receiver Finish Black
Rear Sight Skinner Peep Sight
Front Sight Brass Bead
Scopeability 3/8-inch groove
Scope Mount Type Ring mounts for 3/8-inch groove
Stock Material American Walnut
Length of Pull 14 inches
Safety ¼ Hammer
Extras Large Loop Lever
MSRP $648
Small Game Carbine Accuracy:
Having used the Henry Small Game Carbine for quite some time now, I found it to be an excellent and maneuverable truck gun that is quite accurate just as it sits.
It has no problem hitting the sub-one-inch mark at 25 yards making this little carbine a serious contender for anyone wishing to add a 22 Magnum to their selection of small game hunting guns. 
For more information on the Small Game Carbine in 22 WMR or any other of Henry's well-built firearms check their website at henryusa.com.
Read next:
44 Mag Henry Big Boy Steel Review