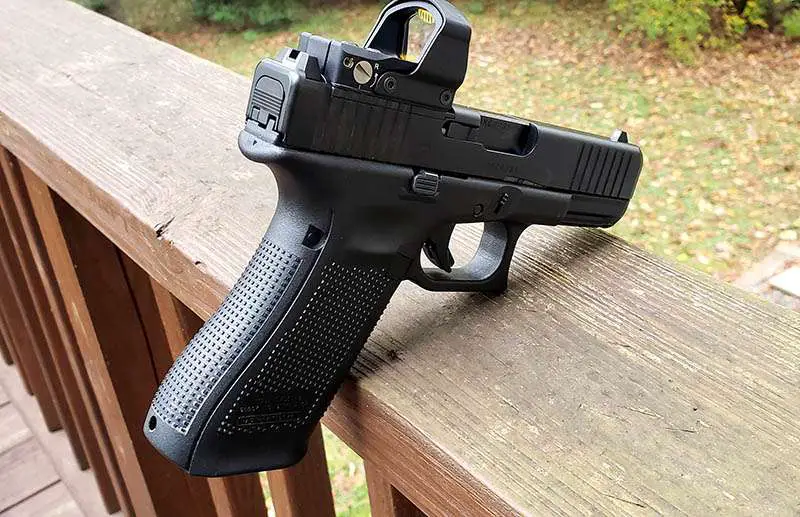 I just got done watching Biden's gun control speech and I'm blown away by the sheer amount of lies that were told. These lies were told not just by him, but really, everyone who spoke at the podium.
I decided it'd be good to fact check some of the BS he spewed, which is what this article is. Strap in because this train is about to get wrecked.
Before I get to the lies, let me point out something he said that actually was right, which also leads us to some extra special kind of hypocrisy.
True: Background checks:
He pointed out in a round about sort of way that the current background check system works. This has to make you wonder, though. If the background check system works why the need for so much extra unconstitutional gun restrictions?
It's true, we do go through background checks, and thousands upon thousands of people are denied access to guns every year. Since background checks clearly work, why do we need anything extra?
Seems kind of hypocritical to me.
Partial truth: People who are killed with guns:
There are a lot of people who are killed by bad folks with guns. I don't doubt that it happens every day. I know it does because I'm not stupid.
But there are two sides to every story. The other side of that story is that countless people are saved every day, week, month, and year with their guns. These are folks who have felt the need to not rely on the system for protection and have taken their own lives into their own hands.
It goes further than that. Moms and dads protect children. Sometimes children protect grandparents. Sometimes strangers protect others. It happens every single day of the week. So yeah, sometimes bad people hurt innocent people.
But sometimes, those innocent people shoot back.
Making it harder for innocent people to protect themselves is certainly not a good answer.
Lie: Most gun owners support universal background checks:
I'm not sure who they keep talking to about this. I recently wrote an article called, what is a Fudd, that goes into this further. The only gun owners who are for universal background checks are the Fudd gun owners, and they are heavily out numbered by us pro-freedom types.
Being someone who has worked for the industry for nearly 10 years, I can say without a doubt that most gun owners are AGAINST universal background checks because we understand that it leads to gun confiscation.
Again, if the current background check system works, which Biden admitted to, why the need for anything extra? Ya know, unless you've got some nefarious plans.
Lie: The assault weapons ban worked:
It didn't work. You can go look at any report on the matter and see that it didn't work. It didn't help at all. The reason why it didn't work is because these so-called "assault weapons" are very rarely ever used in crime.
In fact, in another article I just wrote called, Murder by numbers, I cited the FBI's crime stats by state. Here is the graphic from that article:
If anything should stand out to you it's that rifles, including the AR-15 were only used 364 times to kill people in 2019.
Another thing that hopefully stands out is the simple fact that knives as well as hands and feet were used in murder more often than the AR-15 was.
Joe Biden is not very smart.
Lie: Nobody needs blah blah blah:
I removed what he actually said and inserted the blah blah blah part because that's about what it amounts to. Joe doesn't think you need anything more than a double barrel shotgun.
Maybe Joe doesn't need 100 rounds or whatever he said, but "need" does NOT apply to me. The Second Amendment doesn't say anything about "needs." I have something called a RIGHT. It is a right to be able to own and carry guns.
Your comfort with what I own cannot dictate what I own.
If I want a tank I should be able to go buy a tank. It's that simple.
After all, keep and bear means to own and carry.
Civilians have always been able to have the same weapons as the military, which is why the NFA is a travesty with all of its restrictions. Why have citizens always been able to have the same weapons as the military? Because a well regulated militia is necessary to the security of a free state.
Lookup 10 USC 246 for more information. In fact, let me embed a video I did on this here:
Lie: You can't make your own guns:
I lost track and didn't take notes on this one, and I refuse to fight sleep by watching him again so I'll paraphrase what he said and hope I get it right. Basically he said that back from the founding of our country people have not been able to make their own guns.
An interesting thought, is that it is actually a constitutionally protected right that goes back to before our founding.
Shall not be infringed is NOT a suggestion.
Many people don't know this, but Paul Revere used to make cannons and that was quite a long time ago for people to be making guns.
Furthermore, many of the gun manufacturers throughout history got started making guns in buildings that were not what you would think a gun manufacturer's building should look like.
Lie: Only gun manufacturers can't get sued:
This blows my mind. I mean, really? It's not hard to look out there and find examples of this. If a drunk driver gets behind the wheel and causes a 23 car pileup, Ford Motor Company does NOT get sued.
Along the same principal, why should Ruger be sued because some nut job just used one of their guns in a shooting? It makes zero sense. Then again … Biden kept calling the ATF the AFT, so there's also that.
Zero sense.
Partial Truth: Background checks at the gun show:
They love this argument. The so called "gun show loophole" largely does NOT exist. Granted, there are some folks who sell guns at gun shows who are not licensed FFLs. I've seen them before. They are usually some guy walking around with a sign that says, I've got such and such rifle for sale.
Most of the time, from my own experiences seeing this, these are guns that you wouldn't picture being used in a crime, like WWII era bolt action guns. Not always, but most of the time.
However, this scenario is a rarity because a majority of the sellers at a gun show are licensed FFL dealers. An FFL dealer doesn't want to have their license stripped so they follow the law. That law dictates that they conduct a background check on each gun sold.
There is no way around that. They make a big deal out of nothing. Again, it does happen from time to time which is why I list this as a partial truth.
Partial truth: Women are killed by men with guns:
Listen, again I'm not going to deny something or talk in absolutes. There are plenty of women killed or raped each year by men, both with and without guns. But once more, there are two sides to every story.
I know because we try to cover them. Both when I was managing editor at concealedcarry.com, as well as now when I can. I don't do it as much because I'm only one guy and am stretched thin. Here are a few of examples of women saving themselves with their gun:
Wife shoots husband after threatening her.
Man Calls Police To Report Shooting, Fails To Explain It Was By Woman He Tried To Rob
Woman Shoots Boyfriend in Leg After Warning Shot Failed
And of course there's also the fact that there was a 207% increase of female concealed carriers from 2017-2018.
I wonder, do their lives matter?
Lie: None of this goes against the Second Amendment:
When the document itself says shall not be infringed, all gun control is therefore considered infringement. This includes his red flag laws, the banning of certain weapons, universal background checks. All of it.
I don't need to say anything else on this.
Lie: AR-15 pistols with braces are easily concealable:
At this point in the lies, I'm starting to wonder if Joe has been hitting his son's crack pipe.
Where does he think people are concealing these things? Even an AR pistol with a "small" 7 inch barrel will be nearly impossible to conceal unless you're putting it in a backpack or under a very large trench coat.
I'd like to see him try to conceal one of these so we can get to the bottom of it.
Conclusion:
I could keep going on. But I won't. I'll let you get back to your life as we sit here and wait for whatever nonsense they try to shove down our throats. Leave your thoughts on this in the comments below.