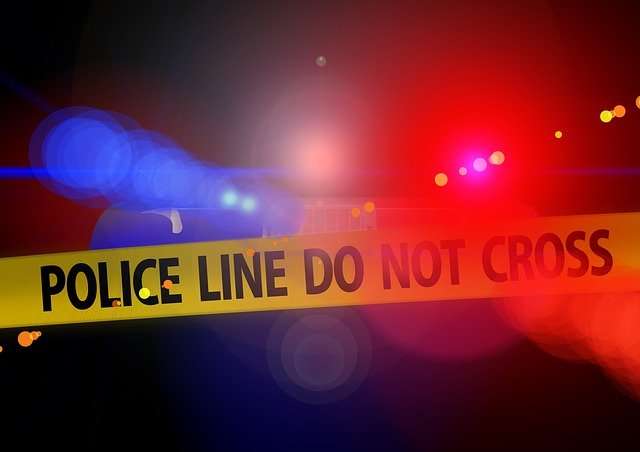 New Orleans, LA — Damont Meredith, 21, called police to inform them he'd been shot at. The only problem, is that he failed to mention he was shot at by the woman he robbed at gunpoint.
The Sheriff got a 911 call at about 11:10 pm this past Sunday evening reporting a shooting. When Sheriff's Deputies arrived, Meredith said he'd been shot at and volunteered to take the police to the area where the crime reportedly happened.
As Meredith and the deputies were on their way to where the crime took place, they got another 911 call from a 28-year old woman saying she was just robbed at gun point in the location he was bringing them.
One of the deputies said:
As she's describing the guy who shot at her, they realize she's describing the man who showed them where the initial incident occurred.
Where things got tricky for Meredith is that he admitted to being a witness of the robbery. While he denied being responsible, the woman identified him as the robber.
She told police that the robber shot at her as he ran away, and as he did she returned fire. She missed.
Meredith was booked into the corrections facility, and last we heard, was held there without bail.
Analysis:
It's usually the best idea to be the first one to call police to report a crime after something like this happens. You want to be the first one to identify yourself as the victim. Granted, you HAVE to make sure you're safe. Your safety is paramount in a situation like this.
As soon as you're safe and away from danger, calling the police to be the first one to report being a victim is usually the best idea because bad guys don't usually call the cops.
Some of them are stupid and end up making this mistake, thankfully it worked out for the woman as she didn't wait too long to call.
The reports say that Meredith fired the first shot and all we can do is believe what we read. This does serve as a reminder that it's rarely a good idea to shoot at a fleeing robber just because we're butt hurt about being a victim.
In other words, once the threat of serious bodily injury, death, kidnapping, or rape is over, and the bad guy is retreating, unless he does shoot at you as he flees, you should think twice before shooting him.
The main reason why, is because shooting at a bad guy once the threat is over, no matter how pissed or upset you are, will likely cause you drama in court. Many courts would have a field day with you.
And as another reminder, never volunteer more than you need to without an attorney present. I'm just sprinkling this in there for good measure. But once you say something incriminating, you can't take it back.
It's being reported on that he shot at her first as he fled, so she is likely justified in this defensive gun use. Be careful out there. If you don't have self-defense coverage, you may want to check out my USCCA review to see if it's right for you.