There are more gun owners now than ever before in history, at least in part thanks to the bad cough going around and restlessness in the streets. Because there are so many new gun owners, a lot of them wonder what kind of gun they should get for concealed carry or self-defense.
One of the top questions we see asked, is the following:
Can a 22 be used for self-defense?
A 22 caliber gun can be used for self-defense, just as long as the defender understands that rimfire cartridges tend to be less reliable in firing, and that they also tend to be less effective against an attacker than a more powerful cartridge would be. Still, there are some benefits to using a 22 for self-defense that cannot be ignored, like less recoil and faster follow up shots, as well as cheaper ammunition.
A lot of the more experienced gun owners would scoff at the idea of a 22 for self-defense. And, while I always recommend someone carry the most effective tool they can, we all have to understand that not everyone can shoot a bigger caliber gun.
What are the best 22 pistols for concealed carry?
North American Arms Magnum
Ruger LCR
Charter Arms Pathfinder or Mag Pathfinder
Glock 44
Ruger LCP II
Now let's take a look at each one a bit more in depth–
(pictured above) 22 magnum cartridges are nasty little buggers. You can get some pretty good ballistic numbers out of a 22 mag cartridge, and some folks have measured 12 inches in ballistic gel. Not ideal, but not too shabby, either. What's great about the little NAA Magnums, like the pictured wasp, is that they're very small and easy to conceal on your person.
For deep concealment, they're perfect. You get 5 shots of 22 magnum, but they aren't always the quickest to deploy, which, as we mentioned earlier, is key for winning a self-defense incident. The price is right, too, at about $250.
They also make .22lr models, and ones that fold up, can slide into your pocket, and are attached via a clip. Overall, for the money, this is one of the best .22 pistols you can have for concealed carry, that also pack a magnum wallop.
Ruger LCR .22lr or .22WMR: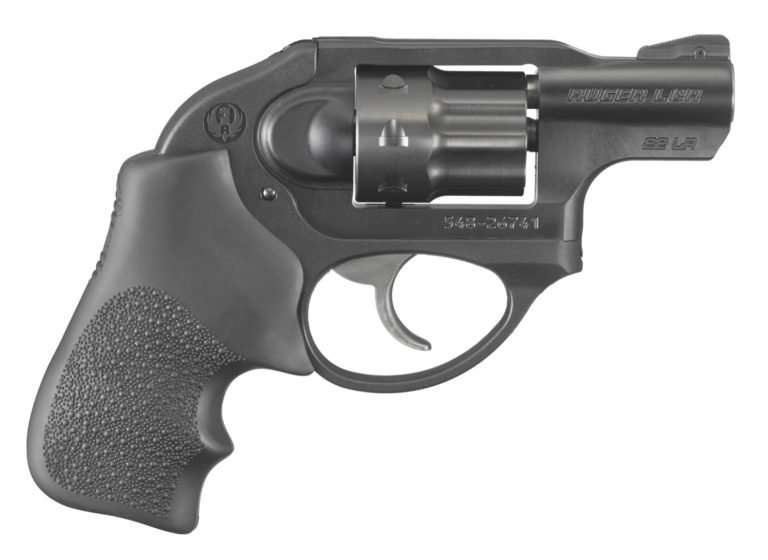 Ruger won't be left out of this lineup. The .22lr version of the LCR has an 8-shot capacity cylinder while the .22 mag holds 6 rounds. One thing that many folks dislike about these rimfire cartridges for self-defense, is that they're not reliable. It's just the name of the game when it comes to the construction of a rimfire cartridge.
Having a double action revolver helps mitigate some of the reliability issues in that if it doesn't go bang, simply remaining on target and pulling the trigger again is all that's needed to get the next shot off. Some of the other semi-auto 22 pistols will need a remedial action to get them ready to fire again, which can be a huge downside to that type of pistol.
Ruger's LCR in either .22 caliber has a retail price of $579.00, and either of them are a great option for concealed carry .22.
Charter Arms Pathfinder and Mag Pathfinder: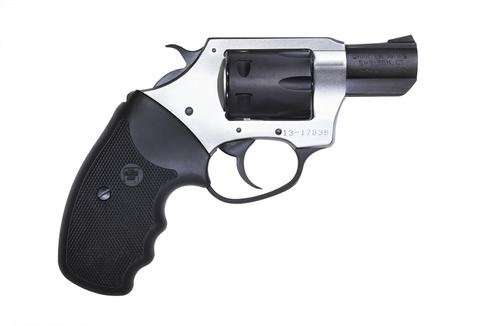 Charter Arms tends to get a lot of bad press, but I'm not entirely sure why that is. I own one and it's never given me any issues. Either way, if the last one is a bit too pricey for you, this is a good option as well. Either model carries 6-shots of .22 lr or .22 mag, and comes in a snubby revolver platform.
The price is under $400 for each one, though the Mag Pathfinder is a bit more money, getting closer to the $400 mark. The one downside to this revolver, is the incredibly long, hard trigger. You need to be intent on pulling it for it to go bang. If you have the finger strength to do so, this isn't an issue.
However, I have seen some folks struggle to hit the target because the trigger was so hard and long that the front sight wobbled more than it should as the shooter fought the trigger pull.
As with all things, however, practice makes progress.
Glock 44: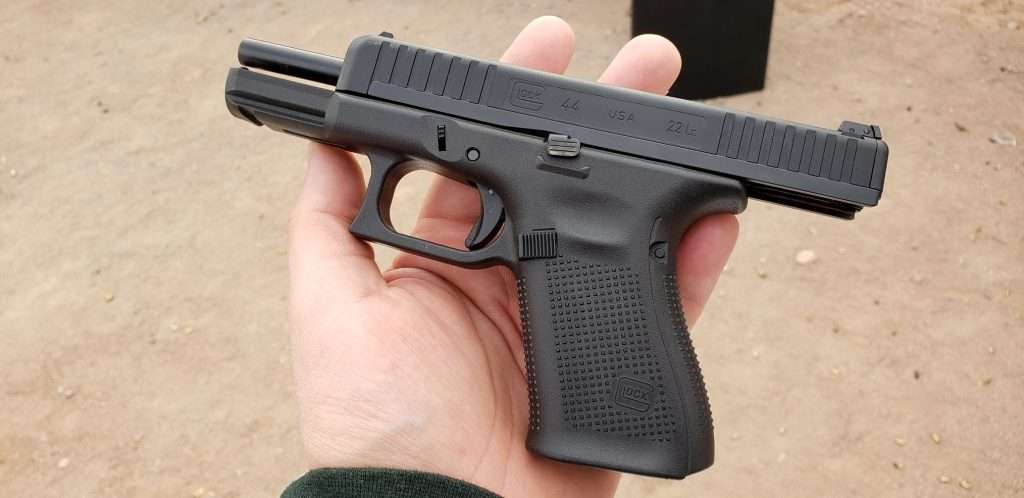 Up until this point, each one of our best .22 pistols for self-defense were revolvers, and with good reason. Revolvers are very reliable, which is needed with rimfire ammo. That being said, there are two semi-autos on this list, and the Glock 44 is one of them. It's a great option if you're looking for extra capacity and aren't afraid of the whole slide-manipulation thing if you've got a malfunction to clear.
It's also the first gun on this list that doesn't also have a .22 magnum option. Remember, .22 mag gets better ballistics and is more suggestive when it comes to stopping the bad guy from attacking. Either way, the Glock 44 is a great option if you're looking for nothing more than .22lr for self-defense.
The mag holds 10 rounds +1 in the chamber. When the gun is empty, weight comes to a whopping 16.4 ounces when loaded. The extra weight really helps mitigate what felt recoil the little .22 lr produces, so the shooter barely feels it at all. This makes this a great gun for those of you are recoil sensitive, or need extra help getting back on target with follow up shots.
No criticism here, we recommend you carry what you're comfortable with and are confident when we say that it's better to have a 22 on you than a 9mm in the sock drawer at home.
It also has an added benefit. That benefit is that you can carry and shoot the G44 as you're getting used to shooting and becoming more proficient. Then when you get to that point of proficiency you can start to use a Glock 19 that offers the same ergonomics.
Ruger LCP II:
If there is one thing Ruger has done well, it's the .22lr guns that they make. I mean, to some degree, everything they make is good. But, they've nailed the .22 guns. Their MK series, their 10/22, their revolvers, the SR22 (which was previously on this list), and of course their latest, the LCP2 in 22 LR.
It holds 10+1 rounds, is quite concealable due to its small stature, and tips the scale at 11.2 ounces, empty. I've had the pleasure of shooting it and it is enjoyable. It was very light recoiling and easy to manipulate.
As a bonus like with the Glock 44 and G19, the LCP2 has identical ergonomics to the 380 ACP version of the LCPII, which is great if you ever decide to carry a more potent round for self-defense after you've practiced a bit.
What about you?
What's in your holster? Do you trust .22 lr or mag for your EDC (every day carry) purposes? Let us know in the comments, below.