This past week the House of Representatives passed the first federal "assault weapons" sales ban in nearly 30 years. The vote comes as no surprise after numerous recent mass shootings that includes the massacre at Robb Elementary School in Uvalde, Texas. It is the result of a string of gun-control efforts that have moved through the Democratic controlled body of Congress. At this point it is also the most aggressive one.
The bill would make it illegal to produce or sell "assault weapons," which it defines as semi-automatic centerfire rifles capable of accepting a detachable magazine and featuring one or more banned accessories, such as an adjustable stock, flash suppressor, or pistol grip.
It also bans certain semi-automatic shotguns and handguns. The bill follows in the footsteps of the 1994 federal ban that expired in 2004, though it is broader in scope than '94 ban, which allowed one banned accessory.
The real target of the bill is the AR-15 or in other words, it seeks to end the sales of one of the country's most popular rifles.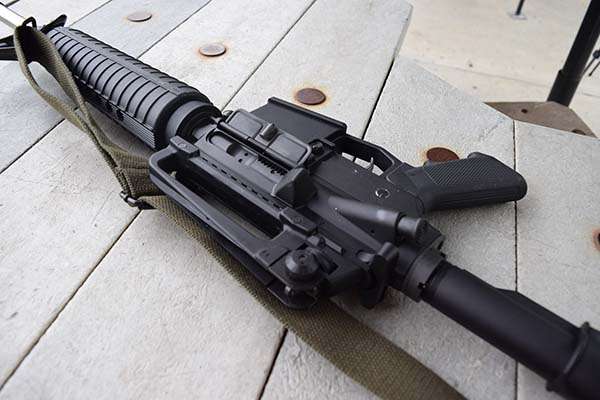 Advocates for the ban argue it will help prevent future mass shootings but, in the end, it is a simple ploy to control, ban, and possibly seize your guns. After all why stop at "assault weapons" once they have the ball rolling.
The good news is the House vote will likely be little more than symbolic. Democrats do not have the necessary 60 votes in the Senate to move it forward. It would appear the vote is really intended to send a message rather than to implement policy.
The most likely end result … higher gun sales.
Interestingly enough, looking back to just before the '94 ban was imposed, ARs and similar rifles were not nearly as popular as they are today. About 100,000 were sold in 1992. After the 1994 ban that number had more than doubled.
Once the '94 ban expired, sales increased significantly over time. However, clear spikes in sales can be seen in many election years and after major mass shootings, most likely because those were the years when efforts of new gun bans were the highest.
A big jump occurred in 2008 and 2009, when Barack Obama, chided rural voters for "clinging to their guns," was elected and took office. The surge continued after he was reelected in 2012.
The real spike occurred in 2013 when 2.2 million "evil assault weapons" were sold in the aftermath of another ban vote in Congress occurring after the horrific Sandy Hook Elementary School shooting.
In 2016, previous record sales levels were again surpassed when Hillary Clinton ran for president on a platform that would include reinstating an assault weapons ban. In 2020 sales spiked yet again when Joe Biden won with that same platform.
What will happen with this newest federal "assault weapons" ban by the Democratic lead House of Representatives? If history is any indicator, a spike in gun sales … even though there is almost no chance that the bill will get any further in Congress.
When will the politicians learn that a gun cannot kill by itself any more than a vehicle can cause a head-on collision while sitting idle in the driveway? It looks as if the gun is just a more politically correct target is all.