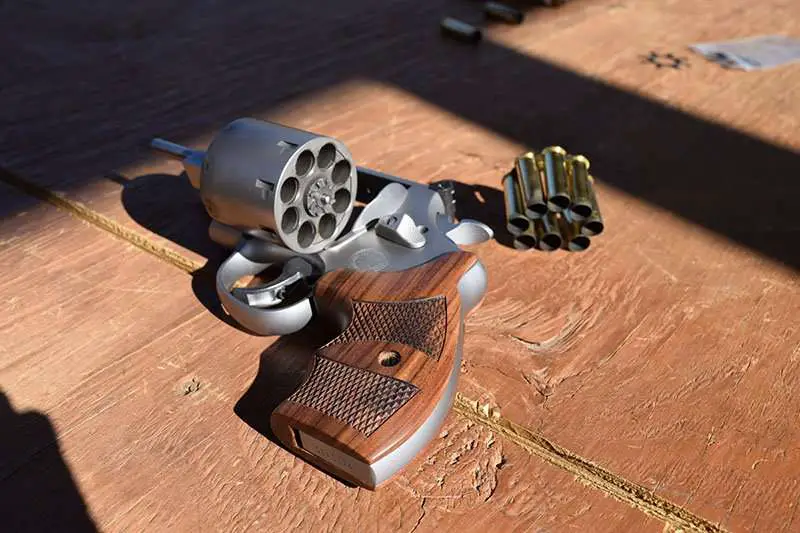 The 357 Magnum is a legendary handgun cartridge that has solidly earned its spot in the top 10 most popular handgun calibers. It's a great tool for both self-defense, and dangerous game defense when the right ammo is used along with understanding its limitations.
I've decided to break this down into what I consider to be the best 357 magnum revolvers currently available out on the market.
Obviously I cannot list all of them here, but these are the ones that I've tested and fired extensively.
What are the best 357 Magnum Revolvers?
Colt King Cobra
S&W 627
Kimber K6
Ruger SP101
Let's now take a more in depth look at each one.
Colt King Cobra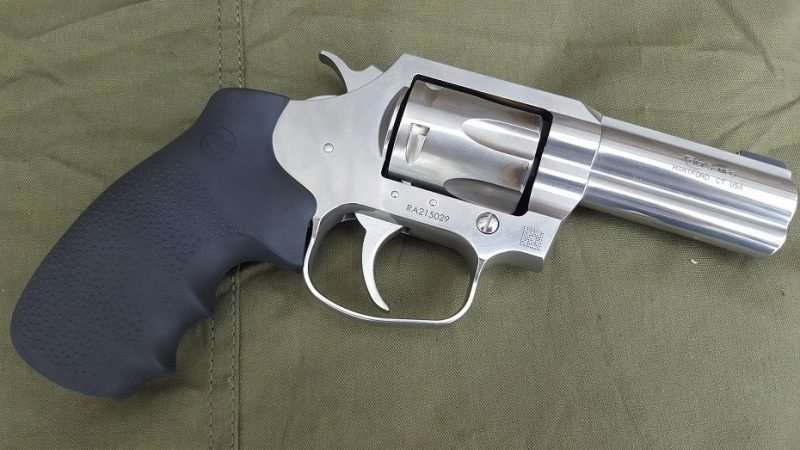 The Colt King Cobra is a more recent addition, or re-release, of a classic. It's updated and better than the original, at least in my humble opinion. This revolver is a part of Colt's Snake Gun series that include the Cobra, King Cobra, Python, and Anaconda.
Each one is legendary for one reason or another, and all have been re-released over the past several years.
I list this one here for a few very special reasons, even though I have also shot the Python. First up, we have the trigger guard. I have really big fingers and during rapid fire, my finger can hit the smaller trigger guards found on other revolvers, and end up getting a bloody knuckle after a few cylinders of ammo.
The King Cobra has an oversized trigger guard that totally prevents this from happening.
It is also a 6-shot 357 Magnum, which helps in the world of 5-shot guns. Recoil is also very manageable with this revolver, and it does now come with different sized-barrel options.
It is a DA/SA gun (or DAO depending on what you choose), as are most of the revolvers on this list, and it shoots well. As long as you do your part you should be able to plant accurate shots on target.
You can read our review on the Colt King Cobra, when you push on that link.
S&W 627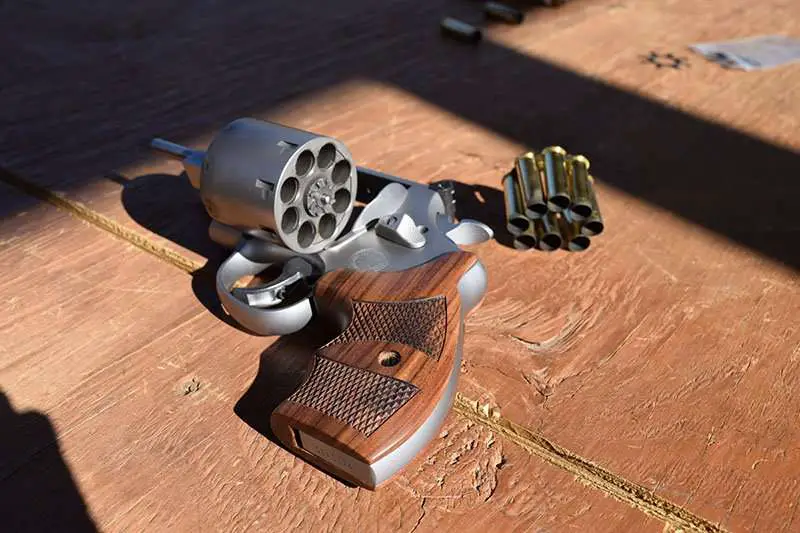 I currently have one of these revolvers in my possession, and it's my go-to black bear defense gun in the Appalachian Mountain region. The one I've got (pictured) is an 8-shot revolver, and it fires the hard cast ammunition I carry in it with ease.
The PC, or Performance Center, guns are a step above the normal ones, and in this case it gives you two extra rounds of 357 Magnum, a custom tear drop hammer, and a really nice DA/SA trigger.
The trigger is really smooth, and I'd personally consider it to be the second best on this list, only after the King Cobra above.
I'd feel remiss if I didn't point out that not all of the PC revolvers will have 8 rounds, because there are smaller ones available to you if you desire. I chose this one for the capacity, but the other options are great as well.
This revolver is accurate and does have an adjustable rear sight to help you get on target if any adjustments are needed.
The cylinder is cut for full moon clips to help aid in reloading, but they're not necessary — even though there are some included. I tend to not use them because I find them annoying, however, having the option is good.
Look out for a review on this revolver in the near future. I've had it for many years, and I'm not entirely sure why I never published a review on it, to date.
Kimber K6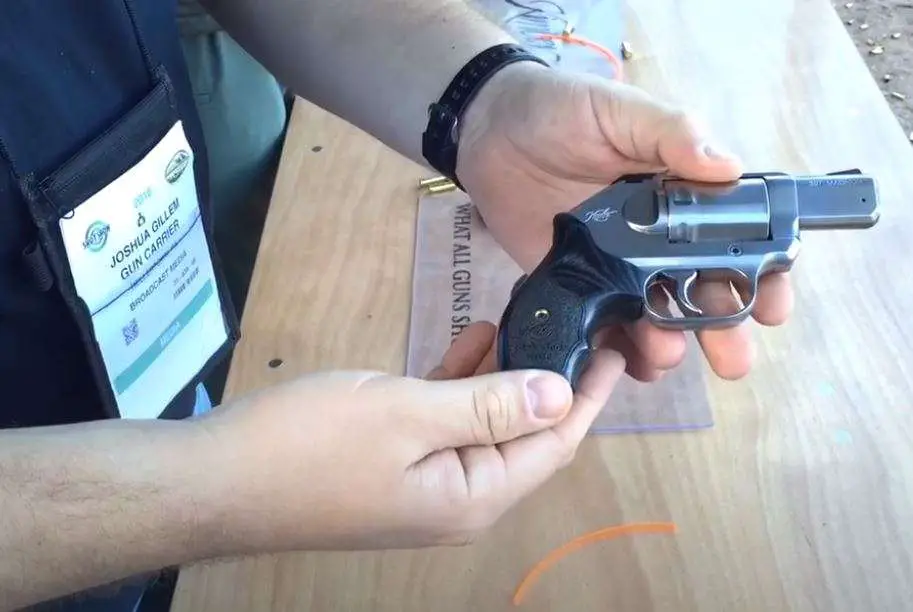 I remember when the Kimber K6 was released circa SHOT Show 2016, if my memory serves me correctly. The K6 was revolutionary in that it utilized a small-frame revolver, but kept the 6-round capacity that everyone wanted.
Up until its release, most of the bigger revolver manufacturers simply stuck a five round cylinder in them because they stated that it helped aid in concealment. Kimber came along and proved them wrong, with the very shootable K6 that held an extra round of ammunition in the cylinder in a very small package.
I haven't shot one in quite a while, but my memory tells me that it was a great shooter, that was accurate.
This was a clear winner on their hands, and they ended up expanding the line to include more revolvers than I could ever care to count. The trigger on these guns is decent, but the main draw is the extra round in a small package.
Ruger SP101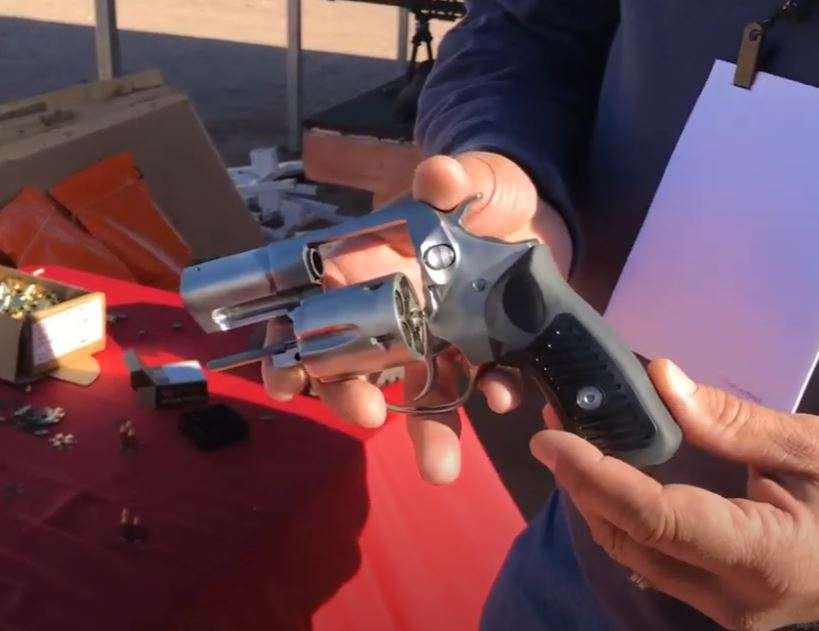 The Ruger SP 101 is an obligatory entry into this list. I say it like that because it's a no-brainer that it is here.
In fact, I could have added any of the 357 Magnum revolvers made by Ruger and most readers would agree that they're the right choice.
I have a lot more experience shooting the SP101 than I do any of Ruger's other revolvers, which is why I included it, here, instead of the 7 or 8 round Redhawk, or the 7 round GP100.
The pictured SP101 is a 5-shot revolver, and is a great option for self-defense out in town or out in the woods, and is utterly reliable and accurate.
Overall, you cannot go wrong with any of Ruger's revolvers, at least in my opinion.
Conclusion:
No matter what your needs are, any of these "best 357 magnum revolvers" would suit you well. They would all be at home in the woods as a black bear defense gun, or loaded with jacketed hollow points out in town.
Next, check out our 357 Magnum ballistics chart page.