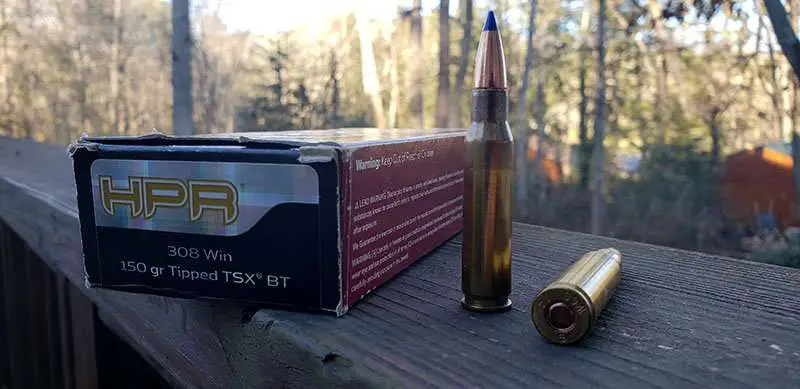 308 Winchester
A complete history with facts, uses, pros, cons, and ballistic information.
---
308 Winchester, What's in a name?

The 308 Winchester is a commercial sporting cartridge first developed by Winchester. The projectile has a diameter of .30″ and went on to be the parent of several other centerfire rifle cartridges, including the military variant 7.62X51 NATO.
---
.308 Win History
The 308 is a very popular cartridge that has been used in both civilian guns, as well as a military variant (called 7.62 NATO). The 308 was first introduced back in 1952 (NATO adopted the 7.62X51 in 1954).
308 Winchester Projectile
The projectiles range in weight from 110 grains up to 180 grains, and take a .308″ bullet. Modern day technology has upped the effectiveness of the 308 by placing different tips at the front of the bullet, like the pictured TSX bullet to the right.
7.62 NATO VS 5.56 NATO
The 7.62 NATO utilizes a much bigger projectile than the 5.56 NATO does and, therefore, is much more effective as an insurgent stopper. Both cartridges are still used by today's military to varying degrees and varying circumstances.
308 Winchester Performance
The 308 Win sees its best performance when coupled with a 22 or 24 inch barrel that has no problem propelling a 150 grain projectile to 3,000 FPS at the muzzle of the rifle. Terminal performance remains relatively effective out to about 750 to 800 yards even at a loss of velocity and energy.
---
308 Winchester Ballistics Chart:
This ballistics test was conducted with a rifle barrel length of 24 inches with Hornady ammunition. The projectile weight was 150 grains and the ballistic coefficient was .415. For more ballistics information be sure to check out our rifle ballistics chart.
| | | | | |
| --- | --- | --- | --- | --- |
| | Muzzle | 100 Yds | 200 Yds | 300 Yds |
| Velocity (FPS) | 3000 | 2772 | 2556 | 2350 |
| Energy (FT/LB) | 2997 | 2559 | 2176 | 1839 |
| Drop (Inch) | -1.8″ | +1.8" | +0.8″ | -5.5″ |
---
308 Winchester Recoil
The 308 is a medium recoiling cartridge.
Instead of inventing our own arbitrary number to tell you how much recoil you're going to feel when shooting the 308, what we like to do is compare the cartridge in question to other common cartridges and the guns shooting them. So, for the 308 in an AR-15, it is somewhere in between a 5.56 NATO and a .30-06 Springfield. A lot depends on several outside factors like the buffering system of the firearm, the weight of the firearm, etc.
308 Winchester Cost
The 308 Win is somewhat more expensive than similar cartridges.
Right now as of this writing, we're in a massive ammunition shortage that is only going to get worse. So calculating how much 308 costs to shoot is a bit more challenging than it would have been this time last year. You can expect to pay between 90 cents per round and $1.25 per round for the low to medium quality factory ammunition, and up to $2.50 per for high quality.
---
Applications for 308 Winchester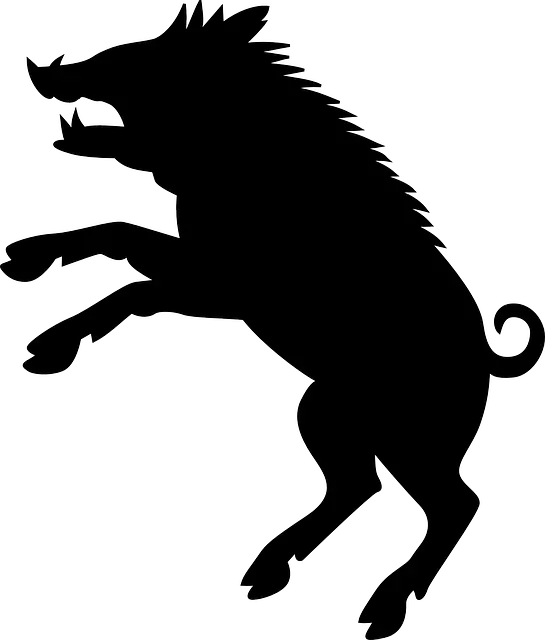 308 Winchester is more than enough for hog hunting and provides quick, clean kills.
308 Winchester can take North American Moose when heavier bullets are utilized.

The 308 is more than capable of taking even the largest of any deer North America Has to offer.
The 308 can be used on bear with the right setup and heavier bullets designed for penetration. Bigger, brown bear require more thought, and should only be used under certain circumstances.

Plenty of folks shoot coyotes and similar sized varmints and predators with the lighter-weight 308 projectiles.
The 308 Winchester is an excellent bad guy stopper and is seeing increased popularity in home defense and truck gun applications with shorter barrels.
Antelope, also known as pronghorn, are also good candidates for 308 as long as you're shooting in your skill level.
Sheep are another of the animals hunters take with the 308 Winchester and is more than capable of doing so cleanly.
---
308 Winchester FAQ:
Here are short and to the point facts for your consideration.
Below this section you can read the entire article.
What is the effective range of the 308 Winchester?
The effective range will vary depending on your given load and what you're attempting to do with it. For most, the effective range is 800 yards and under, depending on what you're hunting, even though this cartridge can be stretched out much further than that.
What is the 308 good for?
The 308 Winchester excels in both home and self-defense scenarios because of its great terminal ballistics, as well as an excellent hunting cartridge taking just about anything North America has to hunt.
Why is the 308 Winchester so popular?
The 308 came out in 1952 and has since been a very popular cartridge. Its popularity comes from its overall excellent terminal performance in both bolt action guns and the AR-10, semi-automatic rifle.
What is the difference between 308 Win and 7.62 NATO?
The 308 Winchester, being the parent of the 7.62 NATO, are technically different cartridges in more ways than one, even though they're thought to be the same. The 308 is loaded to higher pressures than the NATO cartridge is, while the NATO cartridge also has a slightly thicker case wall, allowing for less powder.
What other caliber is the 308 Win equivalent to?
The 308 shoots a 30 caliber bullet of various weight grains that is equivalent of the 7.62X51 mm NATO cartridge.
What rifles can I find the 308 in?
The most popular variant on the market right now is the AR-10. However, the 308 has been fashioned in just about every platform of rifle from semi-auto to bolt action, and even lever action rifles and single shots.
---
308 Winchester History
The very popular 308 Winchester centerfire rifle cartridge was introduced to the public as a civilian sporting cartridge by Winchester in September, 1952.
Winchester's Model 70 bolt action and Model 88 lever action rifles were then chambered for the commercial 308 Winchester cartridge. Two years later, in 1954, the 308 Winchester would be slightly modified for military use.
This new cartridge would be known as or 7.62x51mm, or, simply 7.62 NATO.
This military version of the 308 Winchester was slightly different in a few different ways. Headspace would be different, they were loaded to lower pressures, and the case wall was slightly thicker.
Thus, a rifle chambered in 7.62 NATO should not attempt to shoot 308 Winchester. The military still uses the NATO cartridge in both machine guns such as the M240 and in some sniper rifles.
Any decent rifle will need a good scope. Check out this one from Bushnell.
308 Winchester Uses
This is one of the most popular hunting cartridges available today, as well as for the past several decades, and is capable of taking just about any animal North America has to offer.
Though as stated above, while the 308 can be used to hunt bigger brown bear, as can be stated in any hunting forum, it's a better idea to use a cartridge more suited for hunting these thicker skinned, deep muscled animals.
With cartridge technology ever expanding there are even varmint loads with lighter grain weight bullets, in the 110 grain range.
In addition to hunting, the 308 is also a very popular cartridge for defensive situations. The AR-10 is a very popular sporting rifle that can serve dual purpose as a hunting rifle that can also be used to protect your home.
308 Win Recoil
The 308 Winchester is a very good cartridge for those wanting to make use of a .308″ diameter bullet for hunting but not wanting the felt recoil of a 300 Winchester Magnum rifle or even the 30-06 Springfield.
The 308 Winchester offers users rifle recoil that is quite tolerable when shooting 125-165 grain weight bullets.
Since the time the 308 Winchester rifle cartridge was introduced to the public in 1952, it has parented additional rifle cartridges of different calibers and names.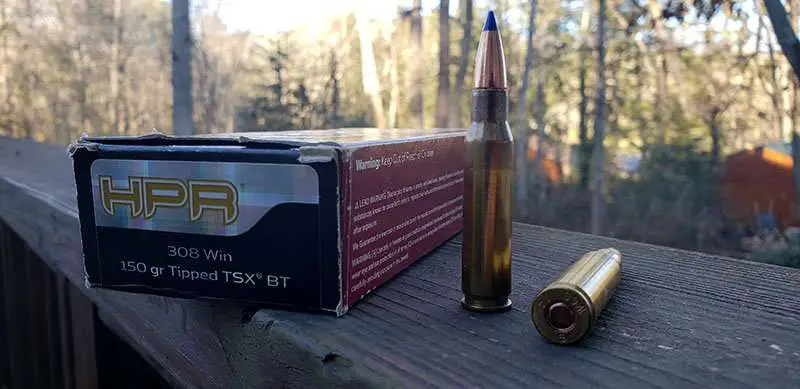 They have been introduced based on the use of the 308 Winchester cartridge case as the parent case thus creating a family of rifle cartridges with similar case capacity for rifle powder that fit lighter weight rifles. All of which offer low recoil and good ballistics. Some of the most popular are as follows:
243 Winchester
260 Remington
338 Federal
7.62 NATO
And others
The 308 Winchester is beyond any doubt one of the most popular cartridges in the world today. It is chambered in many different rifle and carbine actions; bolt actions, pump actions, lever actions, break actions and semi-auto actions. Barrel lengths are available from 16″ to 26″.
Add a good selection of available ammunition from 110 grain home defense or varmint hunting type to 175 grain elk and moose hunting type, uses are almost endless for the 308 Winchester.
While much has been written about the 308 Winchester cartridge it truly is a great hunting cartridge and is used as such worldwide. In North America 150 grain bullets are used quite successfully for harvesting all deer species, for the largest deer, such as moose, premium ammunition loaded with 165 grain bullets is a very good choice.
The 308 Winchester offers very good hunting ballistics when hunting for:
Bobcat, cougar, coyote, antelope, hogs, javelina, blacktail deer, mule deer, whitetail deer, bear, caribou, elk, moose, sheep.
This cartridge is often touted as being the one round to rule them all as it is capable of just about anything from varmint sized animals up to moose and everything in between with the right load.