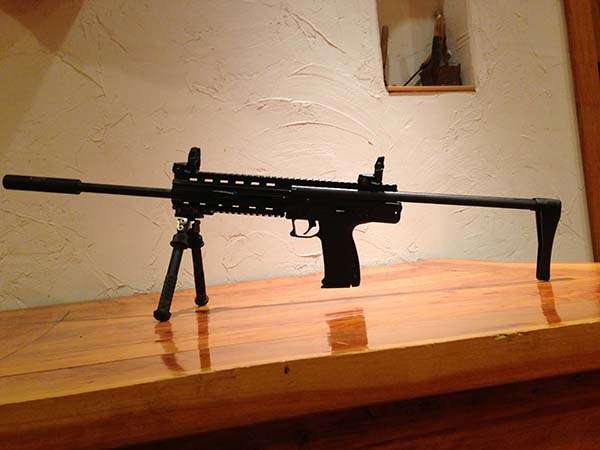 The 22 WMR is a great small game and varmint hunting cartridge. If you want to learn more about the cartridge itself, or glance at its ballistics, the above link will bring you to our dedicated 22 Magnum page.
As with all rifles that you'd want to use for hunting, it's important to get the best one that you can afford. You don't want one that is going to malfunction on you at the most inopportune time.
We're now going to take a look at what I'd consider the 3 best 22 WMR semi-auto rifles.
These are options that are reliable and accurate almost to a fault. Let's take a look.
Top 3 Best 22 Mag Semi Auto Rifles:
CZ 512 American
Kel Tec CMR 30
Rossi RS22
Let's take a more in-depth look at each.
CZ 512 American —

CZ USA is relatively known for their high-performance bolt action rimfire rifles. They're excellent and reliable performers. What a lot of folks don't know, is that they make excellent semi-auto rimfire rifles, as well..
The 512 American, or just the 512 depending on if you want irons or to add your own optic, is a great option for a 22 WMR semi-automatic rifle.
The 20.5 inch barrel does a good job of helping the 22 WMR ballistics reach its best numbers for hunting even the most stubborn of varmints.
The stock will either be beechwood or walnut depending on which model you go with, and the rifle is lightweight at just 6 pounds.
Most gun stores don't carry these so you'll have to get one from the internet and shipped to your local FFL dealer, or have them order one for you. They're pretty affordable with an MSRP starting over $500, depending on what model you get.
And of course, you'll be able to buy one for less than that as MSRP never holds up in store.
Kel Tec CMR 30 —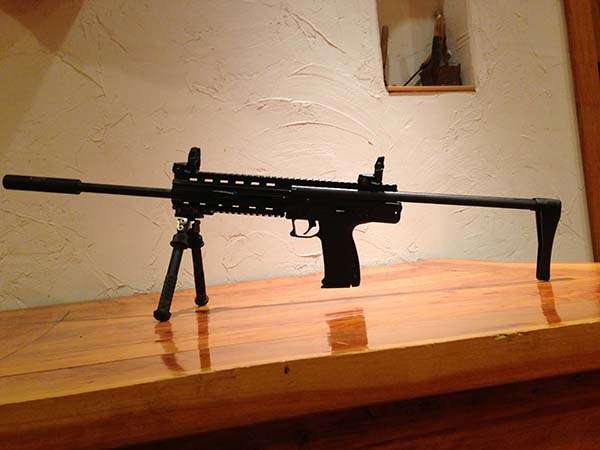 Kel Tec is known for thinking outside of the box when it comes to gun ingenuity. The CMR 30, as well as its little brother the PMR 30 Pistol, are earlier versions of this ingenuity.
A huge positive to both of these guns, is that they use the same magazine.
These are popular guns and are very rarely ever in stock at the gun store. At least a part of the reason why they are so popular, is their capacity.
The "30" in the name indicates the magazine's capacity, or how much ammo it will hold. The main issue with this is the ammo can be finicky in the magazine unless it is loaded perfectly into the mag itself.
We have an in-depth review of the CMR 30, here.
Get the CMR 30 on PSA's website.
Rossi RS22 —

The Rossi model RS22 is available in both 22 long rifle and 22 WMR, so make sure you look at the chambering when you go to buy or you could end up with the wrong rifle.
This final listing on our best semi-auto 22 mag rifle list is also the most affordable option here. MSRP is $312 but you'll have no problem finding them for just over 200 like I've seen at my local big box gun retailer.
The Rossi is a lightweight option with a 21 inch barrel. It comes with a 10-round magazine, and has a cross bolt safety.
The biggest complaint for this 22 magnum semi-automatic rifle, is that the magazines are nearly impossible to find and there is only one in the box.
And in fact, I just looked at the place where I buy my mags from, GunMagWarehouse.com, and they don't even list them.
All they do is sell mags so that really says something.
Conclusion:
A 22 Magnum rifle is a great addition to your current arsenal. These are great for hunting and can even be used as a last-ditch attempt in a defensive situation — especially the Kel Tec.
Which rifle did you ultimately choose? Let me know in the comments below.