SHOT Show 2020 is over, but that doesn't mean we're done talking about it. We had a few requests to visit the Bond Arms booth while we were out there conducting interviews.
One of those requests came in when I was just a few rows away from them allowing me to make the time to head over and get someone on camera to talk about the new guns from Bond Arms for 2020.
The biggest deal, or maybe the smallest depending on your outlook, is the new 12 ounce Stinger 9mm Derringer that's essentially half the width of their other guns. The Stinger is a single action, two shot gun that'll be released this summer with a price point of $400.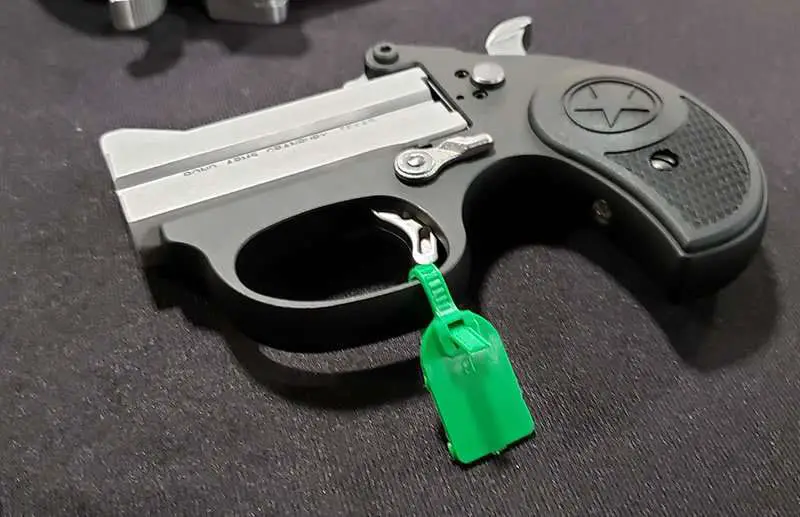 For those of you who like to conceal this type of firearm, the decreased width of this gun will really help you be able to conceal it.
This derringer is a dedicated 9mm, and will not be able to change barrels, unlike their other models. I can say after getting my hands on it that it is pretty thin, and very lightweight. With full load 9mm, it'll be fun to shoot.
The other new Bond Arms gun for 2020, is the Dead Man's Hand that has a beautiful cerokote finish that'll be a Davidson's exclusive with an MSRP of $722. This is going to be a limited edition gun that's chambered in .45/.410.
You can watch our video on these guns, with one of their reps, here:

For more SHOT Show 2020 coverage, make sure you check out our YouTube channel, and hit the subscribe button. Leave your thoughts on these new Bond Arms Guns in the comments below.