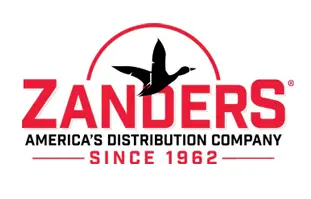 Here is a list of firearms wholesalers:
AmChar has delivery trucks that covers the north east USA for the bulk items such as lead shot, safes and more.
We are a top-tier customer of Remington, Smith & Wesson, Colt, Beretta, Browning, Leupold and many other quality manufacturers of shooting sports equipment.
Our national buying power allows us to sell at low prices, while our multi-million dollar inventory assures you we will have what you're looking for in stock and ready to be shipped.
Davidson's stocks a vast inventory of firearms, possesses years of industry experience and has a reputation as both a "deal maker" and an "innovation leader."
The Company's product lines, which contain over 60,000 SKU's, include firearms, marine electronics, trolling motors, optics, clothing, boots, cutlery, archery equipment, leather goods, camping equipment, sportsman gifts, and a variety of other outdoor sporting goods products.
Jerry's is a wholesale distributor of outdoor sporting goods products. We only sell to stocking retail dealers. Retail dealers can use this website to search for merchandise by product keyword, by JSC's item number, or by the manufacturer's item number. In addition, you can shop our website for product specials and closeouts.
Lew Horton Distributing Co. is a wholesale distributor of sporting firearms and hunting related accessories. We specialize in Special Edition and Custom Guns made for us by the Smith & Wesson Performance Center, Colt Custom Shop, Springfield Armory and other leading manufacturing companies.
We offer the best selection of exclusive firearms in the industry. We partner with our manufacturers to create special make-up firearms that have enhanced features not available in their normal catalogs. All Lipsey's Exclusives carry a full manufacturer warranty.
With five strategically located sales and distribution centers across the U.S., RSR provides FFL dealers in every region of the country with unparalleled customer service, a broad product selection, and rapid, inexpensive shipping.
Sports South is the country's largest and oldest single source distributor of handguns, long guns, and ammunition. As we are a WHOLESALE DISTRIBUTOR, we sell only to LICENSED FEDERAL FIREARMS DEALERS (FFL HOLDERS).

We offer Stocking Dealer Buying Programs that are easy to qualify for, yet meaningful in which to participate. The Staff at Zanders' Sporting Goods takes great pride in providing complete retailer support. From same day shipping to the special order of a unique or hard to find item, their goal is to serve the shooting sports retailer.