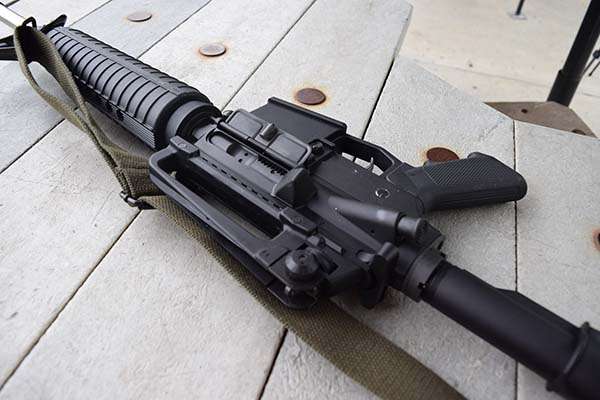 It's that time of year again, my friends. What time you ask? The time when anti-gun politicians use a tragedy to further a right-stealing agenda.
I just got wind of a few anti-gun packages that law makers are putting together in an attempt to further restrict our already restricted Second Amendment.
Making matters worse is that these bills are being put together in a bipartisan way with republicrats coming together.
The time is once again here to reach out to your lawmakers and let them know that the people don't want or need more gun control. We've already given up too much.
This is especially true when you consider that the only people willing to follow the law are the people already jumping through hoops to practice the right of owning and carrying a gun. The people who don't care about laws — ya know, because they're criminals — will not be affected by this in any way.
Again, because they're criminals.
And even with all of the talking heads yapping their jaws saying that a majority of Americans support gun control, we all know those polls lie. And I, personally, have never been polled, and neither have any of my friends.
Where do they get these people?
When they say things like 80% of Americans support gun control, when half of the country (25 states) have recently within the last several years made it easier to carry a gun without a permit, you know damn well that they're lying sacks of horse poo.
Then you have this little gem. One of the below publications is clearly lying. One says that a majority of Americans support gun control, while the other says that 53% favor stricter gun laws.
Which one is it? It can't be a majority if it's 53% because there is a margin of error. I would believe that it is half. It's not a lie to say that half of Americans support gun control.
But remember, if half of Americans support gun control, that means the other half supports gun rights. You can't trample on half of the country because the other half thinks a certain thing is wrong.
It's also not a lie to say that I don't care if they want gun control. They're not getting anything from me.
My facts don't give a flying fornication about your feelings.
Make sure you take a few moments to contact your senators to let them know what you think about gun control and them passing any more measures.
Read up on what our founding fathers thought about gun rights, next.