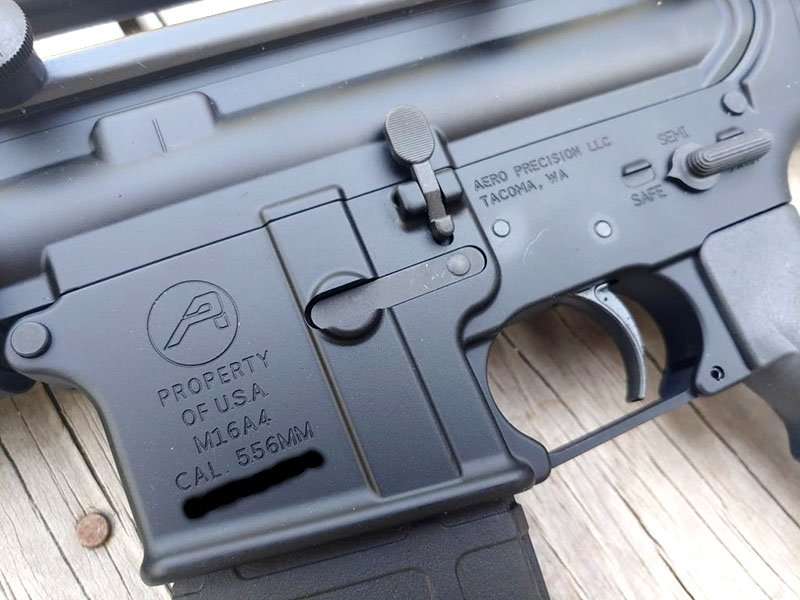 There is a lot of debate outside of the gun industry about guns that are considered to be "in common use." That phrase is significant because some people believe that in order for an American to be able to own a specific firearm, for legal use, it has to first be in common use.
Or, otherwise worded as, a popular firearm that is owned by a lot of people.
The anti-gun politicians cannot technically ban a gun that is in common use because it goes against the law. The reason why I say it like that, is because the Heller decision has a clause that protects guns that are in common use at the time.
Of course, I'd also like to point out that all gun bans and gun control are against the law, because the law actually says that the right of the people to keep and bear arms shall not be infringed.
Alas, we've already covered that much further in detail when you push on the above link, so I won't revisit it here, to far in depth. I'm an absolutist on the 2A. I feel strongly that anyone should have the ability to go to a vending machine, stick a few bucks in, and have it drop a Glock for you.
Yes, even felons. If the felon has served his or her time and has been released that person should have their rights restored. Period. End of story.
I want to own a tank, bazookas, and a MK19 for good measure. And, I want to be able to do so without a background check or having to pay exorbitant taxes on something that is my right as an American citizen.
But we aren't there, and probably never will be again. Again, you say? Yes, when the founding fathers ratified the Second Amendment, anyone could own, build, and carry any gun they wanted.
Heck, there were some guys who fortified their ships with cannons for use in the Revolutionary War. Those cannons, by the way, were usually built by regular people which proves the tradition of Americans building their own arms as far back as can be remembered.
Did the 2A apply to military weapons? Yes, especially for military weapons. That's the whole effing point. We should be able to stop a military with a militia of armed, angry citizens.
Citizens with guns, tanks, ships, planes, and the list goes on.
But, I digress. After all, we're simply discussing the little, old AR-15 rifle this time around.
Is the AR-15 in common use?
Yes, and not only is it in common use, but it is the most popular firearm across the country. Most gun owners have at least one of them, and banning them is impossible at this point.
Taking it a step further to prove their utter popularity and common use, most of the major gun manufacturers build and sell them.
There are also plenty of companies who only build AR-15 rifles, or recently stepped out to build other types of guns, that aren't as big as someone like Ruger or Sig Sauer, but are still big companies.
Heck, Glock just recently stepped into the wonderful world of the AR-15. Granted, it's not for the civilian market, but still.
How many AR-15 manufacturers are there?
It's probably impossible for me to name them all, because there are small boutique builders who only produce dozens of guns each year, and some gun stores with a manufacturing license who build and sell their own because they're more profitable than selling a pre-built model.
Here is a partial list of AR-15 manufacturers —
Knights Armament
Daniel Defense
LMT
Radian
LaRue Tactical
HK
LWRC
Bravo Company
Noveske
Sig Sauer
FN Herstal
Armalite
Colt
Geissele
Sons of Liberty Gun Works
POF USA
CMMG
Wilson Combat
Aero Precision
Lead Star
Palmetto State Armory
Cobalt Kinetics
Ruger
Smith & Wesson
Springfield Armory
Stag Arms
Rock River Armory
Diamondback
DPMS
Anderson
Del-Ton
American Tadactical
Bear Creek Arsenal
Bushmaster
And those are just the ones off the top of my head. There are probably at least 10, maybe 20, more I'm blanking on.
If the AR-15 wasn't in common use there wouldn't be so many companies dedicated to building the platform.
Why is the AR-15 in common use:
There are many reasons why the AR-15 is such a popular gun, to include accuracy, low recoil impulse, effective in many defensive situations, hunting various game, and the list of reasons of what people use an AR-15 for goes on.
Plus, they're just fun to shoot with a plethora of different calibers available to build them in, and are also affordable to shoot in the most popular calibers (like 5.56 NATO).
The AR-15 is not a new gun:
The gun grabbers usually like to follow up their failed argument about the gun not being in common use by saying that it is a new creation, that there weren't semi-automatic rifles that could fire that fast back in 1791, or that the rifle itself is meant for military use, not for civilian hands.
Let's start at the bottom and work our way up.
The Second Amendment was meant for civilians to have military weapons so they could fight whenever necessary. Let us not forget that the founders just got done fighting a war against tyranny to win our freedom.
A good portion of the fighting force was armed, civilian militia.
They used similar weapons as the military they were fighting against, because that is what works.
And, before you start to say that the militia is the National Guard, I urge you to look up 10 USC 246 for clarification. The militia is made up of National Guard and civilians.
The above argument about having the same weapons as an opposing military should answer the whole rate of fire question as well. In case it doesn't, it is true that there weren't guns that could fire as fast as the AR-15 when the 2A was ratified.
But there was knowledge of faster firing guns, like the Girondoni Rifle, the Belton Flintlock, and others. So, you can't exactly say that the 2A doesn't apply to faster firing guns, because there is documented correspondence between Ben Franklin and President Washington who tried to order a number of the Belton Flintlocks.
They were actively attempting to get faster firing guns that were more efficient in battle. Again, that's the point.
Going past all of that, the only point that really matters here is that the militia had the same type of arms that the enemy had, so rate of fire didn't even matter because they were all on equal ground.
Right now, there is NOT an equal ground because the military can own as many automatic weapons as they want (like automatic M16s, M240s, M2 Brownings, Mk19s, etc.), while civilians can only own semi-auto AR-15s.
Can I go through the hoops to buy an M16? Yeah, I guess I could. But I don't have the extra 50,000 dollars or so laying around for a pre-ban machine gun.
Semi-auto guns began coming onto the scene in the late 1800s, which was long before the gun control act.
And, to really throw a wrench into the gun grabber's "common use" argument, the AR-15 was first made all the way back in the 1950s. It is hardly a new creation, and it isn't a new technology. Maybe by the 1700s standards it was a new technology, but not by today's standards.
How many AR-15s do Americans own?
There are millions upon millions of AR-15s currently out in the hands of civilians, and the number keeps growing.
This can be seen on the AR-15 subreddit groups where new gun owners constantly admit to buying and/or building their very first AR-15.
And of course, most gun owners have more than just one.
Why does any of this matter?
This matters because the AR-15 stands for freedom. And, to me, it's the last beacon of freedom that the American people have left. Those of us who cherish freedom enough to be armed and ready to defend it understand that having the freedom to keep and bear arms is the only thing that actually helps us be free.
Without the right to bear arms, we're just like everyone else, and most of us refuse to accept that.
Read next: My list of the top AR-15 manufacturers.