How often you should clean your gun is one of those hotly debated topics between gun owners. There are those people who clean their gun after each range session who are meticulous about their firearms. Then there are those folks who, like me, clean their guns only when absolutely necessary.
How often should I clean my gun?
Some guns need to be cleaned after every range session. You should clean your guns at least every 200 to 300 rounds, but the most important thing is keeping your firearm lubricated. Keeping your gun oiled properly will prevent rust from forming and extend its life.
It's also a good idea to clean your gun if you go long periods of not shooting it. For example, my carry gun gets cleaned because if it doesn't lint will stick to it, which is obviously not good.
What determines how often a gun should be cleaned?
Each gun is going to be different. There are some guns that must be cleaned after each and every range session, and sometimes even during a range session. You'll know this is the case when the gun starts to malfunction after it was working fine until that point.
This happens because the tolerances on the gun are too tight and the dirt from the ammo is fouling up the inside and causing problems in the cycling of the gun while shooting.
There could also be another problem, like there isn't enough lubricant on it, but we'll tackle that more in a bit.
Buy a better gun:
If the above describes your firearm, if your gun stops working when it's dirty, I recommend you buy a better one if you can afford it.
In fact, I refuse to own a firearm that won't run as good dirty as it does when clean. The reason being, I understand that I won't always be in the best of circumstances and may not be able to clean my gun for a long time.
For example, I may not have access to cleaning tools if the SHTF. If that happens, I still need to trust my guns as much as I do when they're dirty as when they're clean.
I do still clean my guns though, please don't misunderstand. I just don't do it after each and every range session. And in fact, I'll put several hundreds of rounds through my guns before I clean them.
If a specific firearm cannot do that simple task I don't bother with it, or that gun serves a very specific, but very limited, purpose.
An example of a dirty gun running:
A few years ago I took a combat pistol class from a world-renowned pistol instructor. Over the course of two days I put about 1,000 rounds through my FNS9-C.
That pistol took a beating with rapid fire, being dirty, several hundred dry fire presses, holstering and drawing, and wasn't cleaned once.
I don't remember which ammo I was using, but it ran like a champ. I've done similar with Glocks, Sigs, and tons of other guns. If my guns can't do that for me they have no right being in service to me.
One that sucks when dirty is the Taurus Spectrum. It's a turd unless it is pristine on the inside.
There is a distinction between cleaning and lubricating.
The most important detail to taking care of your guns is to keep them lubricated. When you think about it, a gun is kind of like your car's engine in that without the engine oil, you just have metal parts rubbing on each other.
Without the engine oil it creates excessive friction and the parts wear out faster. While it's a much smaller scale for your firearm, it's the same principle. There are metal parts that rub on each other. When those parts aren't properly lubricated, per your owner's manual, it can cause them to wear out prematurely.
Therefore, the rate at which you clean your guns is less important than the rate at which you lubricate your guns.
And this one, pictured below — I can't remember the last time I cleaned it, and I just brought it to the range to record a video with it: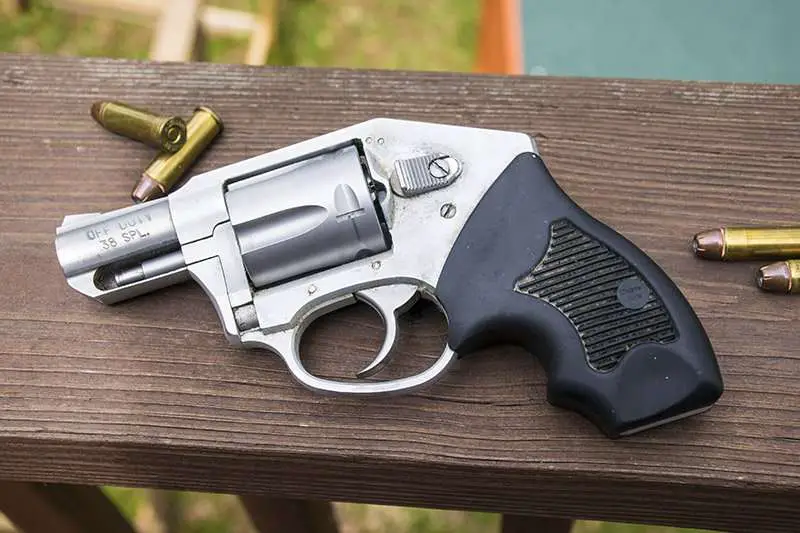 And in fact, outside of running a rag over it to remove lint, I'm not sure I've ever cleaned it.
Please note that there is a huge distinction between running a gun that's dirty, and running one that doesn't have any oil on it. Whether your gun is clean or dirty, it needs to be lubricated properly to ensure function.
I use Pig Lube, by the way, for my gun oil. It's good stuff and the applicator makes it easy.
Conclusion:
How often you clean your gun is really going to be personal preference, or is dependent upon how well it functions when it isn't sparkling clean. Just as long as you do it every few hundred rounds, unless you're shooting really dirty ammo, you should be fine.
Unless, of course, your gun sucks. Then buy a better gun.