The AK-47 is a gas-operated rifle that was adopted and standardized in 1947. It was designed by Mikhail Kalashnikov and produced by Russian manufacturer Izhevsk Mechanical Works.
The AK-47 is compact, firing a 7.62×39mm cartridge, and is capable of selective fire (meaning that it can run in automatic fire).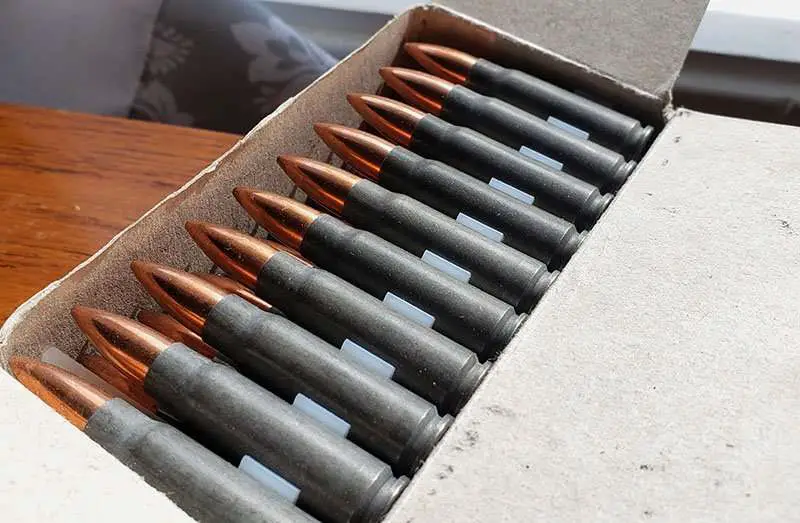 It was one of the first rifles of its type and remains the most widely used and known. More AK-47 rifles have been produced than just about any other rifle. Production continues to this day.
The AK47 operating mechanism is basically very similar to that of the US M1 Garand and M14 rifles and M1/M2 carbines.
In fact, as is often the case in a successful weapon design, there is little new about the individual elements of Kalashnikov's design. The inventor's accomplishment was in the recombination of known elements into a compact, reliable, and durable package.
The AK-47 is simple, inexpensive to manufacture, and easy to clean and maintain. Its ruggedness and reliability are legendary.
The large gas piston, generous clearances between moving parts, and tapered cartridge case design allow the gun to endure large amounts of foreign matter and fouling without failing to cycle.
This reliability comes at the cost of accuracy, as the looser tolerances do not allow the precision and consistency that are required of more accurate firearms like the AR-15.
Reflecting Soviet infantry doctrine of its time, the rifle is meant to be part of mass infantry fire, not long range engagements.
The AK-47 notched rear tangent iron sight is adjustable, each setting denoting hundreds of meters. The front sight is a post that is adjustable for elevation in the field.
Windage adjustment is done by the armory prior to issue. The battle setting places the round within a few centimeters above or below the point of aim out to approximately 250 meters (275 yd).
This "point-blank range" setting allows the shooter to fire the gun at any close target without adjusting the sights. Longer settings are intended for area suppression.
At some point after its introduction, the AK47 began to see production in other calibers, like the below pictured Finnish Valmet M76 chambered in 5.56 NATO.
In the United States Private ownership of fully-automatic AK-47 assault rifles is tightly regulated by the National Firearms Act (NFA) of 1934.
The Gun Control Act of 1968 ceased the importing of foreign-manufactured fully-automatic firearms for civilian sales and possession, effectively halting further importation of civilian accessible AK-47 rifles.
In 1986, an amendment to the Firearm Owners Protection Act stopped all future domestic manufacture of fully-automatic weapons for civilian use.
Several states have laws on their books outlawing private possession of fully-automatic firearms even with NFA approval.
On the plus side, this durable rifle is also extremely popular as a semi-automatic version that is manufactured by numerous modern-day manufacturers.
Also popular these days are pistol caliber AK47s like these available from Palmetto State Armory.
Conclusion:
The AK47 is one of the most popular rifles in existence. Its extreme reliability and popularity has solidified that it won't be going anywhere at any time soon.