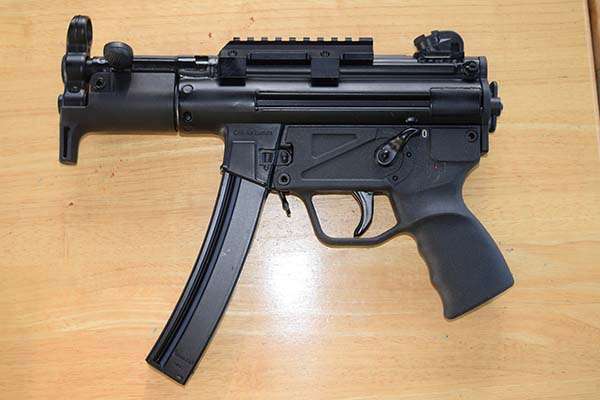 There are a few guns that reign supreme on the "must have list" for us firearm enthusiasts. Usually such guns as the Colt Python, M1, GI issue 1911, and of course the topic of this review, the MP5. The sad part, is that all of those aforementioned guns are expensive. In fact, I personally don't own any of those, and chances are good that you don't either.
Sadly, if you want a real one, you'll have to sell one of your organs to cover the cost. Thankfully, Zenith Firearms makes it much easier to put some serious lead downrange with their MP5 Clone, and I had the chance to put one through its paces about a year ago and still can't get it out of my head. I can say that it is some of the most fun you can have in 9mm.
Before we get there, however, let's talk about how this all started. As you likely know, HK decided that they'd stop producing them for whatever reason and since, decided to start making semi-auto MP5s in the form of their way too expensive, SP5K.
If you're like most red-blooded, bill-paying Americans the price is just too much.
A few years before HK jumped back into the game, they sold some MP5 machines and equipment to MKE out of Turkey, which is where Zenith Firearms imports these almost sub-guns from. What you end up with, are MP5 Clones made on actual HK tools. In fact, it isn't even really fair to call them a "clone," because they're actually "licensed production models."
The Zenith Firearms Z-5K's are about as close to a factory, semi-auto MP5 as you can get without paying a huge price.
This is great because many of the other manufacturers out there produce really low-quality guns that are slapped together like Frankenstein with mixed results. Sometimes you get a good one, sometimes you don't. I'm proud to say that I've got thousands of rounds downrange with one of Zenith Firearms' MP5 Clone pistols and am glad to report no malfunctions from this roller lock, delayed blowback fun … I mean gun.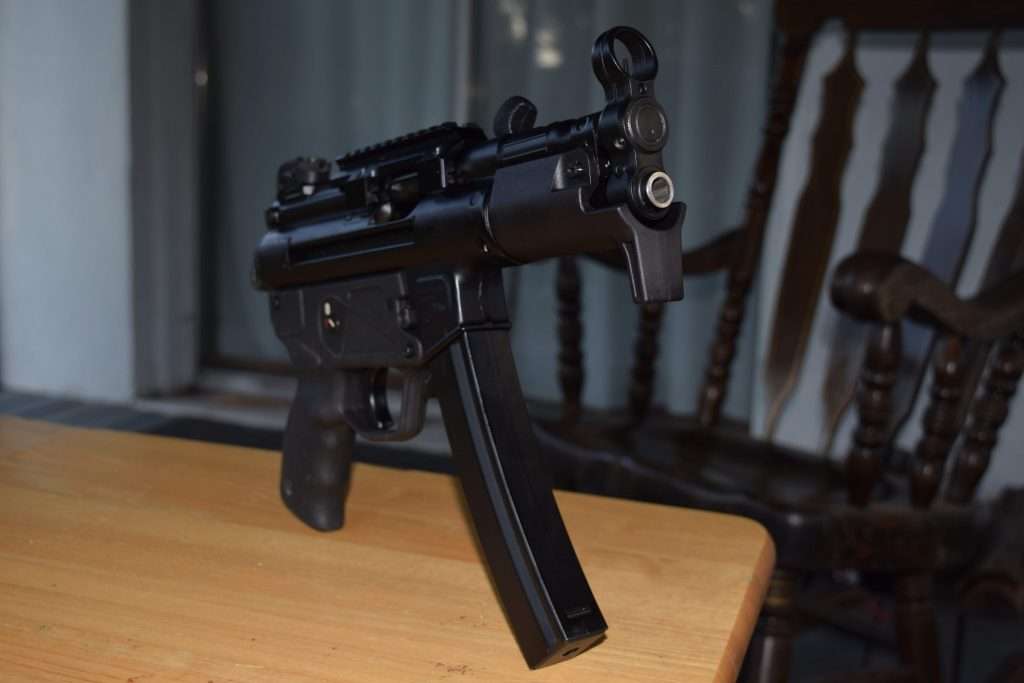 Furthermore, I know that I'm personally responsible for several other folks who've purchase one of these with similar results. Let's get on to the review …
Fit and finish:
These are pretty close to the original HK MP5. The only thing that I can see is different is that there is a rail added, if you didn't want to use the drum sights. I did use the stock drum sights and was able to put lead on paper in most instances, and in accurate fashion.
It's about as tight as I'd imagine a mosquito's rear end to be, and everything fit together exactly how it should. The finish was what you'd expect to find on an MP5. For what these babies are, at way under the cost to buy a new semi-automatic MP5 from HK, it's a no-brainer.
Included:
The one Zenith Firearms sent out to me came with a hard case for transport, a few magazines, a cleaning kit, a sling that was entirely too small for my bigness, and the pistol itself.
The sling was too short, and I'd like to see a bigger option included in the future. But for now, it is what it is. What exactly is it? Something I had to improvise, adapt, and overcome as I was forced to wrap it around my neck to shoot properly.
I would also include that the short sling is the only negative I can come up with except that, even while one of the least expensive MP5 Clones on the market, I'd still like it to be cheaper. Hey, a man can dream … right?
Function:
The Zenith Firearms Z-5K is the best MP5 Clone on the market (my personal opinion) and performed flawlessly at the range. I was able to shoot it with the sling they sent me, in a modified position just around my neck. Utilizing a sling to shoot it was ideal because it allowed me to put positive pressure on the gun for accuracy, as well as to acquire my target quickly.
For giggles and spits, I even got into a modified isosceles stance with a defensive pistol grip as well, and slung some lead downrange like this. While not intended to be shot in this fashion, I wanted to see how it would do. The 4.4 pound gun did okay, but it did get heavy after a bit. Again, this gun isn't meant to be shot like this, and I only wanted to see if I could do it.
Accuracy:
I'm happy to say that, for the most part and a few mistakes in my shooting (hey nobody's perfect), the gun is quite accurate and put lead on paper where I wanted it to go more often than not. I tested it out to varying lengths with 15 and 25 yards being the average, and was able to hit my target with ease.
The drum sights allow for quick target acquisition and enable this gun to be used for short range shooting, out to medium range shooting.
Reliability:
After thousands of rounds downrange with the MP5 Clone (hey, I had it for much longer than I should have because I just couldn't bring myself to give it back), I don't recall many malfunctions. It didn't matter which ammo I threw at it, from the cheapest Wolf and Tull I could scrounge up, to ball ammo with brass casings, and high quality self-defense ammo from the top makers.
The Zenith Firearms MKE MP5 Clone performed exactly how you'd expect an $1,800 gun to, flawlessly. Each pull of the trigger had the same result flying out of the barrel, with minimal recoil especially when the included mini-sling was utilized.
Trigger:
MP5 Clones clearly don't have the best trigger in the world, but they were never meant to. It's also not the worst trigger out there. There was some grit, but overall not a deal breaker.
Magazines:
They give you three mags, which is a good amount to get started, and they work great. If you happen to have any original MP5 mags laying around, they should work, as well. From what I hear, though, Zenith Firearms has a hard time keeping them in stock.
A word of caution:
I do want to caution you about one thing, HK redesigned their SP5K to be a bit longer to prevent the shooter from accidentally shooting off a thumb. The Zenith Firearms MP5 Clone, AKA Z-5K, does not have this extension so a conscious decision has to be made to watch proper thumb placement. Or you could just grip the magazine like I did when I shot it, or buy one of the other models.
I still have both of my thumbs after thousands of rounds downrange with it. If I can keep my thumbs and have some fun with an MP5-K Clone, so can you. Just be careful.
Caliber – 9×19 mm Parabellum
OA Length – 12.79 inches
Barrel Length – 4.6 inches
Barrel – cold hammer forged 32 chrome molybdenum vanadium
Weight (Empty) – 4.43 pounds
Operation – semi-automatic, roller-delayed blowback
Twist Rate – 1:9.8
Sights – rear drum for elevation and windage, front protected post
Capacity – 30
Colors – black
Includes – Z-5K pistol with rugged plastic carry case, factory cleaning kit, two (2) extra take-down pins, Picatinny style optics rail, military style sling, three (3) magazines, and 5-year warranty
Made in Turkey by MKE
Conclusion:
Sadly, I did have to give this gun back. I do have plans to buy one, one day. Does the Zenith Firearms Z-5K get my stamp of approval? Yep, and then some.
Looking for another Zenith Firearms Review? Check out this 1911 pistol review I did. Though, by the looks of it, they don't sell self-defense handguns anymore, just roller lock guns like the Z-5K.