My Top 10 Best Shotguns —
Much to the chagrin of my editors, I am a shotgun fanatic. It turns out I was born in the wrong generation, and everything is now tactical carbines. However, as the times change I stay like a boulder in the wind, unmoving. I like my shotguns and to share my love of shotguns I'm bringing you my favorite current shotguns, and why I like them. So if you're a shotgunner I hope you enjoy my list of top ten best shotguns.
If you aren't a fan, then I guess you can enjoy being wrong. These aren't all the most modern guns, or the most useful, but I like them.
10. Remington 870
The Remington 870 is a popular and close to legendary shotgun. It would move further down the list if it weren't for the nosedive Remington took after being acquired by Freedom Group. The Remington 870 has served for years in the armories of police and military forces around the world. This pump action shotgun rocks a steel receiver which sets it apart in a world full of aluminum receivers. The Remington 870 comes in over a half dozen configurations, and one has been apart of my arsenal since I was 8. A good Remington 870 will last a lifetime, and they are solid choices for home defense and tactical use. If possible, try to find a used model from 2007, or do a very close inspection of the gun. Tight chambers are a real pain in the ass.
9. Mossberg Shockwave, Remington TAC 14, and other 'firearms.'
These are technically not shotguns. They are technically just firearms due to some odd and weird American gun laws. These guns are pistol grip only weapons that feature 14-inch barrels and avoid the NFA entirely. Are they useful for much? Not really, but they rank as combat shotguns because of their limited niche of extreme close quarters, or their potential when fitted with some form of arm brace. These super short and lightweight shotguns are more than range toys if you know how to rock and roll with them, but they wouldn't be my first choice for a home defense shotgun. I will say they have revitalized the shotgun industry quite a bit and they make the best shotgun list just for that purpose.
8. Winchester 1897
The Winchester 1897 was the original pump action shotgun created by our lord and savior John Moses Browning. The Winchester 1897 was the gun of choice for our troops throughout WW1 and became so effective at killing Germans they petitioned the Hague to ban them in warfare. The 1897 is an old school brute and my model was made in 1902 and is still a beaut. This shotgun rocks a hammer and lacks a disconnect. Hold the trigger and pump it till its empty. To this day it brings a dumb grin to my face.
7. Beretta 1301
I'm a recent convert to the semi-auto platform and the Beretta 1301 played a big part in moving me towards the system. This smooth cycling gun cycles faster than I can pull the trigger and has to be the fastest cycling semi-auto shotgun on the market. It's such a fun gun, and Beretta produces multiple models for hunting and tactical use. The 1301 is a very refined shotgun, and the engineers at Beretta planned it out extremely well. From the over sized charging handle to the big ole bolt release. this gun is almost perfect out of the box, and is close to the top for being the best semi auto shotgun. Toss on a magazine tube extension and you'll blow through more 12 gauge than you'd ever imagine.
6. Browning A-5
Something has to be said for the first successful semi-automatic shotgun ever produced. Another creation of John Moses Browning, the Auto 5 features a distinctive humpback and boxy receiver perfect for that old school cool look. The Browning Auto 5 has been used in many roles, from hunting to combat. The models used in countries like Rhodesia and South Africa must have taken an entire oak tree to outfit with the distinctive wood furniture. These smooth operating shotguns are an amazing testament to the genius of John Browning.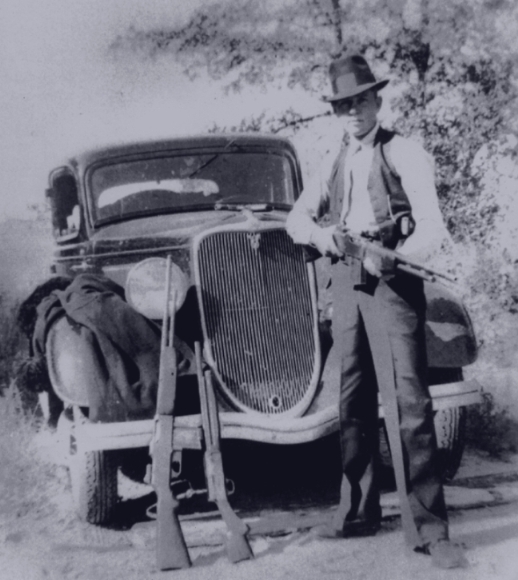 5. Fostech Origin 12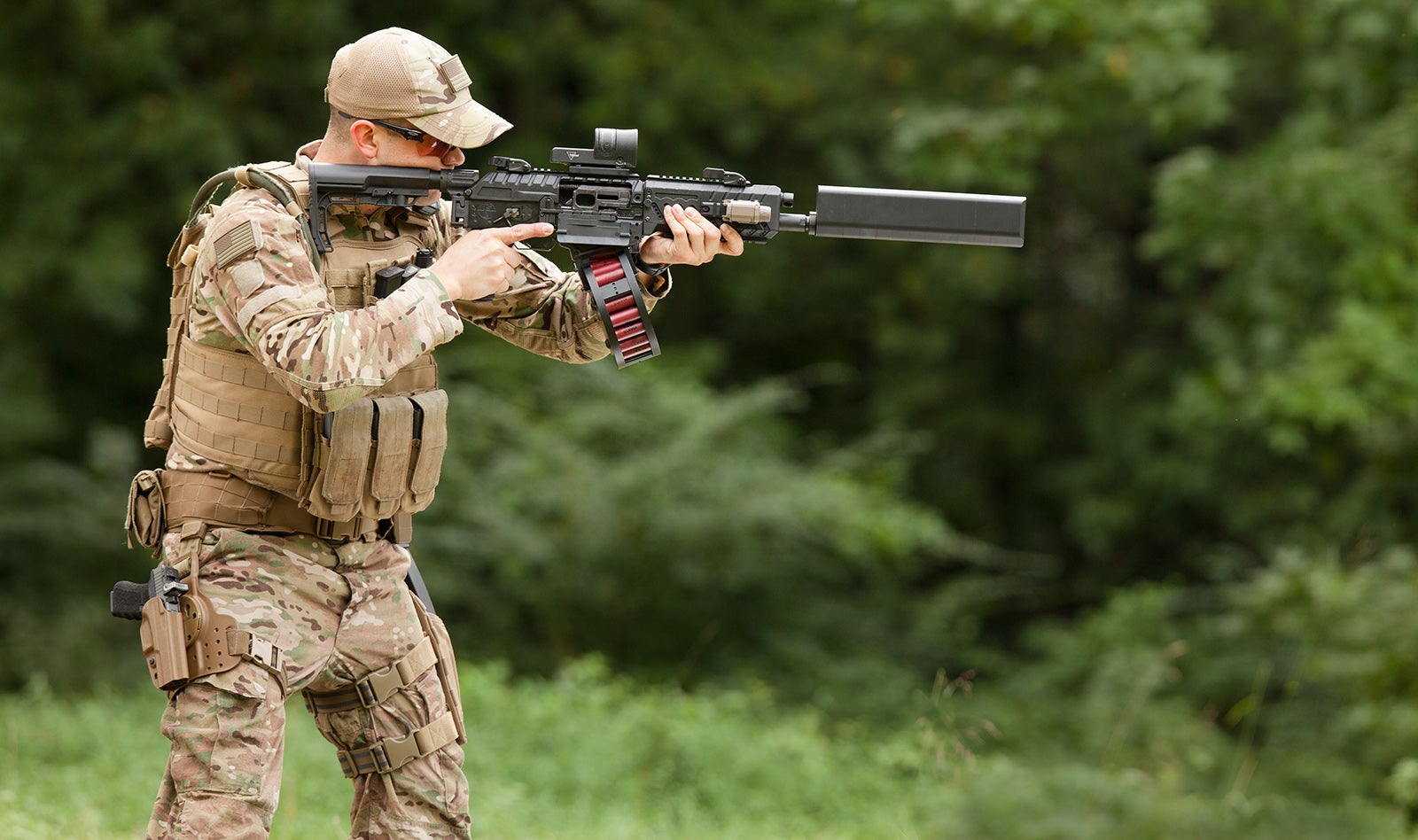 To own a Fostech Origin 12 you have to hate two things, your target, and your wallet. These expensive shotguns are semi-automatic guns that looked like they stepped out of the future with their modern tactical design. This box fed weapon is compatible with a 30 round drum for some real 12 gauge madness. This shotgun is dead nuts reliable and my time at the range was nothing but glorious the first time I laid hands on it. The Fostech Origin 12 is a monster, a modern monster that chews through money, targets, and ammo at a rate you'll barely be able to keep track of.
4. Ithaca 37
The Ithaca 37 is another shotgun with a long history of use by police and military forces around the world. It's a well-made gun that features downward ejection that makes it perfect for left and right-handed shooters. The Ithaca 7 is available in a wide variety of configurations and is famously used by Kyle Reese in Terminator 1. This shotgun is legendary for its long-term reliability and its ability to take a beating and just keep coming back for more. The Ithaca 37 is no longer the popular gun it once was, but if you find one used feel confident that it probably works, and by probably, I mean it definitely does.
3. Tavor TS 12
This gun isn't on the market just yet, but its already made a huge impression on me. I got hands-on time with the Tavor TS 12 at SHOT Show 2018 and instantly became a fan. This bullpup shotgun is designed to be configured for either left or right handed shooters and feeds from three 5 round tubular magazines. These three tubes allow the gun to carry 15 rounds of 12 gauge. The controls and design are laid out to exemplify the best features of a standard shotgun, with a modern flare. You can easily keep each tube loaded and ready as you empty the next. The Tavor TS-12 may be a total piece of crap when it hits the production so maybe it's not one of the "best shotguns" out there, but from my limited experience its a promising gun.
2. The Mossberg 590A1
If any weapon can wear a bayonet with style it is a shotgun called the Mossberg 590A1, which comes ready for war with a bayonet mount. The 590A1 is the combat shotgun variant of the famous Mossberg 500 series of shotguns. The 590A1 features a thicker barrel, a metal trigger group, and an extended magazine tube. This mighty shotgun is the choice of the USMC and served extensively throughout street fighting in Iraq. From breaching doors to killing terrorists, the Mossberg 590A1 is proven to be a force to be reckoned with and is a clear choice to be on my top 10 best shotgun list, as the best pump shotgun.
1. Benelli M3
My favorite part about picking my favorite guns is being completely biased for the weapons I love.The Benelli M3 and I have been friends since I was a little kid with a VHS copy of Heat. The Benelli M3 isn't just a movie starlet, but one helluva combat shotgun. The M3 is a hybrid shotgun that can be converted from semi-auto to pump with the twist of a collar. This allows it to use every kind of ammo under the sun. Outside of that, it features Benelli's legendary reliability and smooth cycling function. The Benelli M3 is my favorite shotgun of all time due to its ingenuity and design and is clearly the choice for best semi auto tactical shotgun, and a couple other categories. After all, why choose between a pump or semi when you can get both?
Shotguns are Life
The Shotgunners life isn't an easy one. The pistol community hates us, the rifle community hates us, and as an arrogant group we love ourselves. Shotguns are a literal and figurative blast, and hopefully, we see a resurrection in the shotgun's popularity. If not I'll happily go out as a shotgunner yelling at kids on my lawn. So let's turn it over to the crowd. What's your favorite shotgun? And Why?