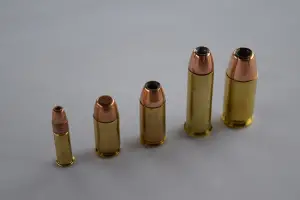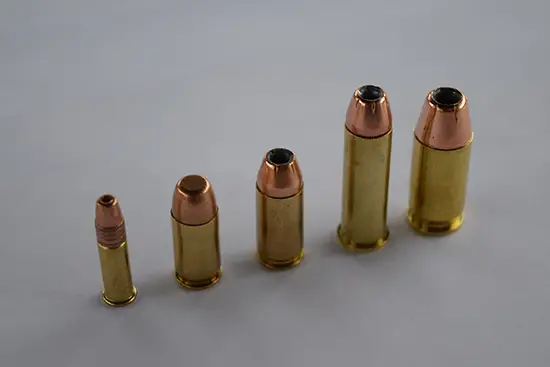 I love going to the range, shopping at a gun store, or even looking on the internet forums and seeing bad advice given out. One of the things that always stands out in my mind is when people make the distinction between "range" or "target" ammo, and "defensive" ammo.
While yes, on one hand I think you should only use defensive ammunition, like hollow points, in defensive situations, I think it's mistake to say that defensive ammo cannot be used at the range.
If you don't ever shoot your hollow points in your carry gun how will you know if they're accurate? If you don't shoot your carry ammo, how will you know what they feel like when shooting?
Lastly, and most important, is how will you know if your self-defense ammo works properly in your concealed carry gun?
The truth is, until you put a certain amount of ammunition through your gun, including hollow points, you won't know if your gun cycles them correctly.
At this point in the conversation, my mind usually drifts to a former friend of mine I went to church with when I lived in Pennsylvania who carried a little Kahr CW 380. He carried that gun for several months even in places like Philly in some not so nice neighborhoods.
He assumed the gun worked right because, as the gun stores always do, they sell you some "ball" or "target" ammo and send you on your way. Sometimes they may also say that it's a good idea to make sure your gun works right and put at least 200 rounds through it before you actually carry it.
That last part is certainly good advice.
The only problem, is that even though his little 380 worked fine with the ball ammo, it did NOT cycle the hollow points he was carrying.
Can you imagine it hitting the fan, only to draw your gun and be able to only fire one shot? The next round would hang up on the feed ramp due to the profile of the bullet.
This was several years ago and a story I tell a lot whenever I hear this or similarly bad advice being given.
The point, if you receive nothing else from this article, is to always shoot your hollow point ammunition in your chosen carry gun. The benefits of knowing your gun will work during a critical incident will far outweigh the small price of extra money it'll cost you to buy an extra box of ammunition.
You don't need to shoot 200 rounds of your hollow points through it, but at least a few mags of the stuff to make sure it cycles correctly. And, just because the gun may not cycle your current ammo correctly doesn't mean that it can't cycle all hollow points.
Play around with what you can find at the store, and try several different brands of ammunition before you decide to call your gun a turd and retire it.
In the case of my former friend, he did eventually find a cartridge that worked but ultimately settled on a different gun if I remember correctly, but I cannot remember what he landed on.
Also, check out this article on why your pistol keeps jamming, next.