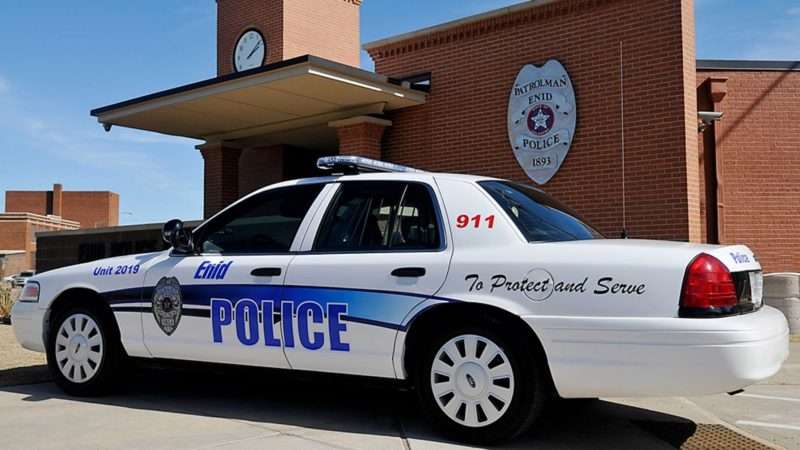 This is an odd story, and an excellent example of why your firearm needs to have its trigger completely covered and in a proper holster.
A dog shot an Oklahoma woman in the thigh while sitting in a pickup truck waiting for a train to go by.
A yellow lab puppy jumped onto a different seat after spooking from the passing train as they sat in a pickup truck and waited for it to pass. The puppy stepped on the .22 caliber gun, causing it to fire into the woman's thigh.
The woman, 44 year old Tina Springer, is expected to make a full recovery.
The owner of both the pickup truck and dog, Brent Parks, 79, called 911 to report the incident.
"The dog shot her?" the 911 operator is heard asking Parks, according to a recording of the call obtained by the station.

"Yeah," Parks responds. "He stepped on it and it went off."
It is also being reported that the she can be heard crying and in pain in the recording as Parks tells her: "Come off of it. You're tougher than that. I know.
The female victim in this incident is being reported as Parks' caretaker. It's also being reported that the serial number had been scratched off the gun.
Analysis:
People who don't keep their gun in a holster, or properly stored for a rifle or shotgun, continue to blow my mind. The truth of the matter is that you never know what will happen when you're driving or at any moment for that matter. I'm reminded of the woman who was shot in the back by her toddler a few years ago.
I'm also reminded of the woman who was shot and killed by her son in a Walmart a few years ago after he found her gun loosely stored in her purse. And now, next time I tell someone to holster their weapon, I'll draw back on this story about a dog who shot a woman in the thigh with a gun that was clearly not properly taken care of.
People, guns are not toys. Stop treating them as such.
Also, don't be a dick. If it's your fault that someone negligently got shot, chances are good the last thing they want to hear is how tough they are and should get over the fact that they've got a bullet stuck in their leg.
Do you holster your gun as you drive or do you leave it loose? Leave your thoughts in the comments below.