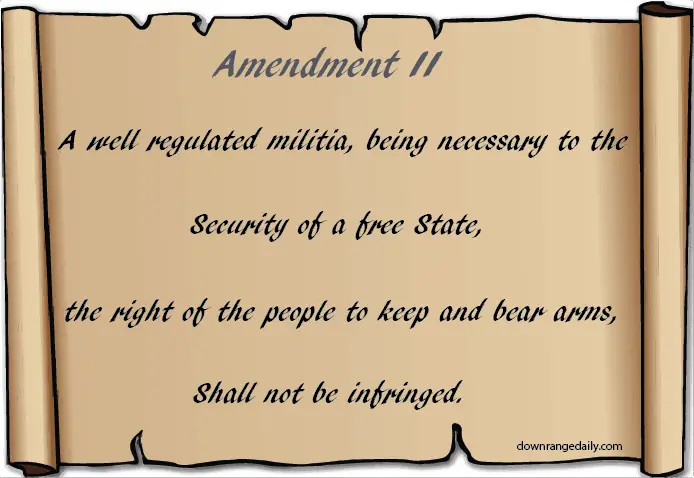 There is a lot of debate around the Second Amendment and why it is important. Out of the Constitution and the Bill of Rights, specifically, many would say that the 2A is the most important because it protects all of the others.
All you need to do is take a gander at how other countries have murdered their citizens throughout history to see why the Second Amendment is just as important as the right to free speech or the right to assemble.
There can be no free speech without also having the right to self-defense. In other words, they cannot restrict us as long as we have the ability to shoot them for it.
It should make you wonder, after all this time — why do they want to disarm Americans now? It's almost as if they've got some nefarious plans in store for us.
I digress.
It's not the bill of needs
A lot of anti-gun folks demand I answer questions like, "well, why do you need an AR-15?" To which my response is nearly always the same: it's called the Bill of Rights, not of needs.
It isn't whether I need to have an AR-15, but that I have the right to own one and there isn't anything you can do to stop me.
Also, it isn't really any of your business what I own, anyway so get off my back.
In the greater scheme of things, the founders understood better than most that tyranny will always beckon because they lived through it and shot the tyrants to win our freedom.
That fight against tyranny is the reason why they used the plain language they did. The word Arms covers a vast array of weapons, and it was always understood that under 10 USC 246 that the people were the militia and needed to have access to the same weapons that the military had.
Otherwise, the militia would be outgunned. We are outgunned, by the way.
I need you to trust me when I say that an AR-15 is NOT an M16. It is not an M4. They can be close, sure. But they're not military grade, select fire weapons.
I will say that my common AR-15s are actually better than the M16A2 Service Rifle I was issued while in the Marines, but the AR is not a "weapon of war" as many would have us believe.
Not only can they not compete, they're not even in the same race. That'd be like sticking a dirt track car in a Nascar race. They both work and they both run, but one is a heck of a lot faster, not to mention more powerful, than the other.
The dirt track car would get obliterated in a Nascar race.
I'm an optimist, though. Because we dirt trackers won't be entering a Nascar race.
Instead, they'll be coming to us and entering the race on our dirt track.
A Nascar would make a few good laps but at some point, it'll be obvious that the tires won't cut it and that all of its power just causes it to lose traction and slide all over the place.
Plus, all of the dirt track cars work together to make sure that the one out of place, a tyrant, breaks down somewhere along the road, needing to be towed across the finish line, broken and afraid after learning its hard-earned lesson.
Read Next: No, I won't be losing my guns in a boating accident.