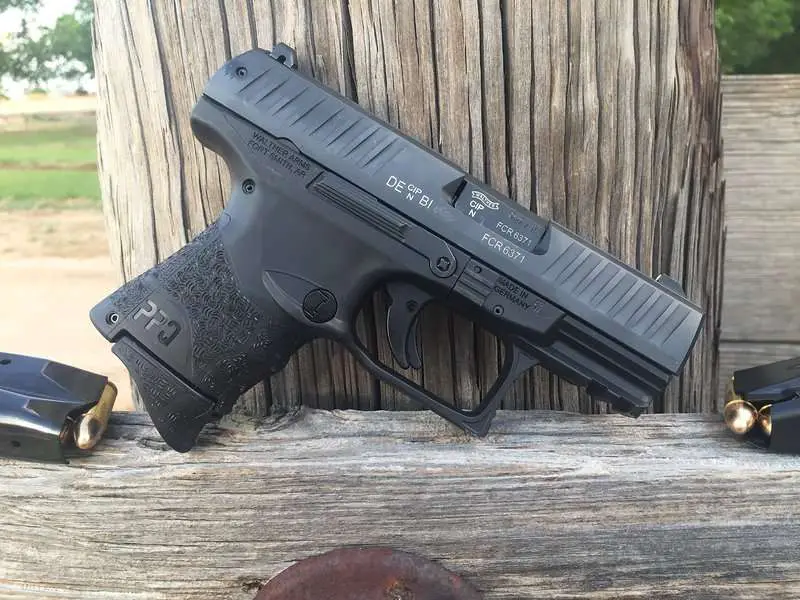 SC (Sub Compact) Walther PPQ Review
This is an update to a gun review published in March of 2019. This gun is not being manufactured anymore, but they remain on the used market.
Walther Arms rolled out a new iteration of their PPQ handgun series in 2018, the PPQ SC. It surely leaves lots of people who purchased concealment/range crossover guns in recent years wishing the SC would've been around sooner.
The PPQ SC (subcompact) is a polymer-framed, striker fired 9mm. It has a 3.5-inch barrel, is 4.4 inches tall without a magazine, and is 1.3 inches wide. It comes with one interchangeable backstrap panel that lengthens the distance from palm to trigger.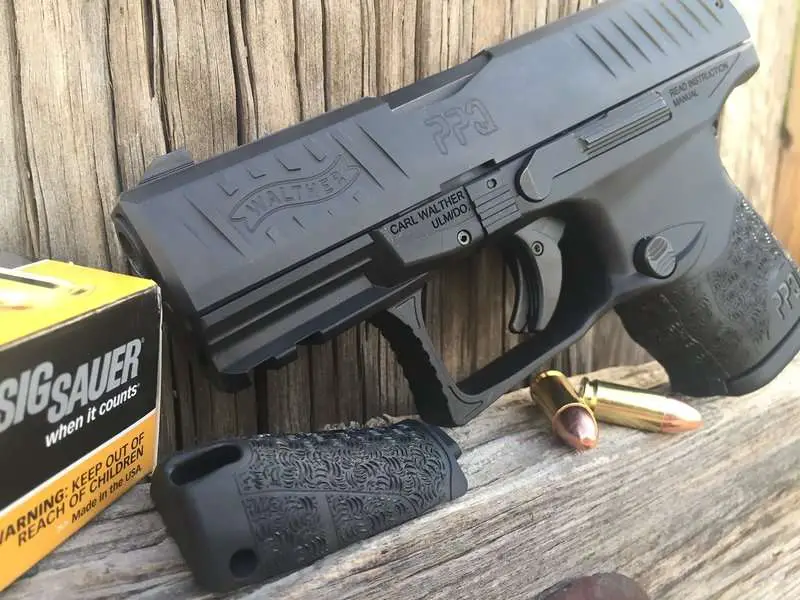 There are a few sight options for this little gun. I had the opportunity to test the LE edition, which has a luminous, three-dot sight setup to keep the sights visible no matter the conditions. The rear sight is adjustable for windage.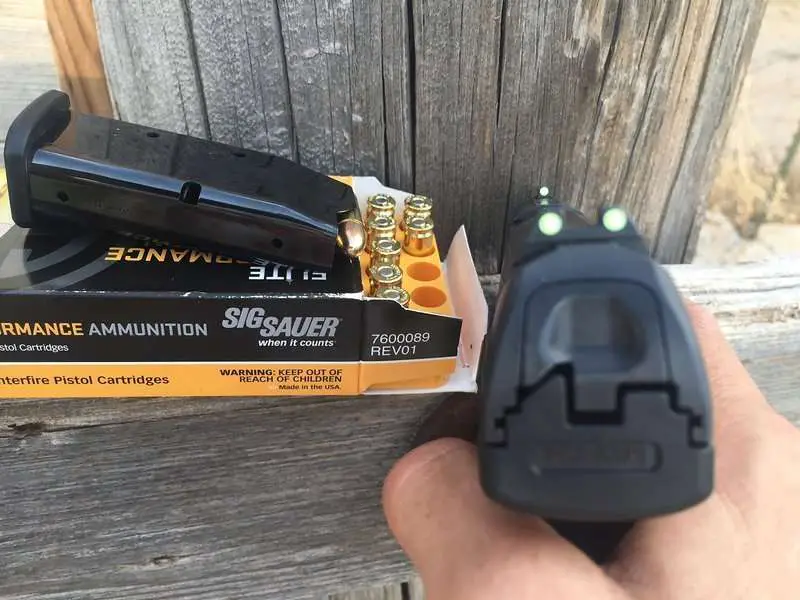 It is also big on user-friendly features, especially for the left-handed shooters who've been largely ignored in the handgun market, save for numerous companies offering an ambi mag release. The SC has that, in the form of a kit to change the mag release from right- to left if needed.
The polymer grip is molded such that the mag release is easily reached by most thumbs without breaking the firing grip, and it's positioned and tensioned so as to be easy to press.
A ridge of molding just under the release shields it from many sources of unintentional mag-releasing, such as from a seat belt or pressure against a soft-sided holster. It's a superb design.
It also has an extended slide lock lever on both sides. There's no stretching or adjusting for most shooters to engage or release the lever. It's easy to operate for either function, and always sent the slide forward with sufficient force to put a round in battery when I wanted it to.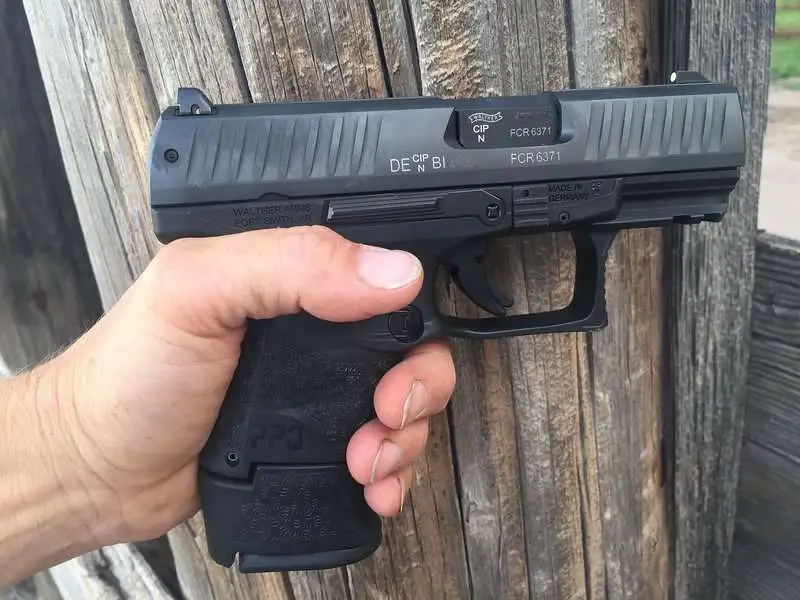 An advantage for all shooters, particularly those of the southpaw persuasion, is the PPQ SC's extra-large ejection port. Not only does this reduce overall weight, it makes unloading and malfunction clearing a breeze.
Since this is the subcompact model of the PPQ series, we might assume it's made to conceal. And the two 10-round mags that come with the gun are more or less concealable. One's flat, and one has a pinky extension.
But get this—Walther throws in an extended, 15-round magazine that makes the SC look and feel like a full-size range gun. I've loaded all three mags with various brands of ammunition and different grain weight bullets, both hollow point and full metal jacket. The mags fed every kind of ammunition without a hiccup.
Functionally, this handgun is straightforward to operate. There is no safety that requires the user's deliberate action to turn on or off, aside from a typical trigger block that's disengaged when the trigger is correctly pressed.
There are two internal, built-in safeties also.
Field stripping is akin to the simplest systems on striker-fired handguns out there, with the notable exception that Walther made the takedown buttons easy to operate.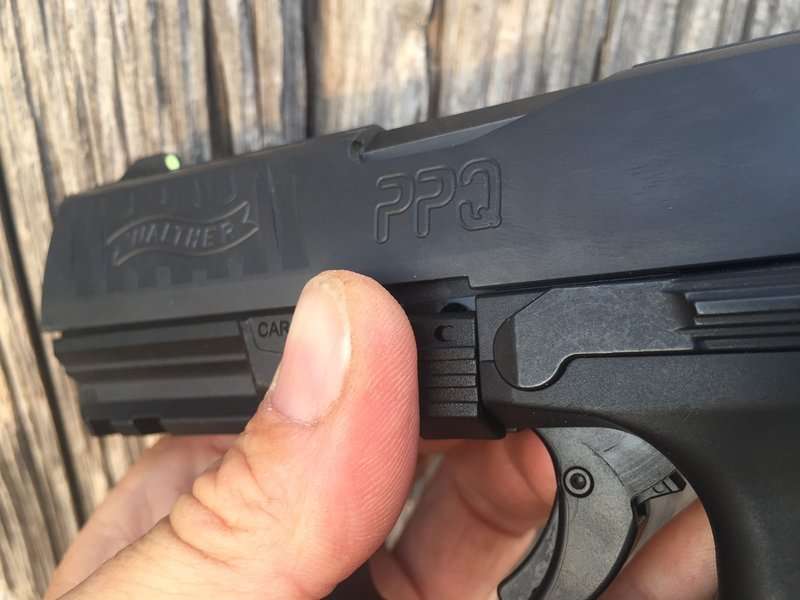 Trigger operation is smooth and consistent. There's a modicum of slack on the first shot, a definite but not thick-feeling wall and very little roll to get to the 5.6-pound break. A short half-inch or so of travel is all it takes to get back to a definite, crisp reset. It's one of the nicer triggers on the polymer handgun market.
Recoil is minimal, in part thanks to the 1.3-inch thickness of this little gun. It absorbs shock well, especially when the 15-round mag is inserted. That's surprising considering the SC is relatively light weight at 21.2 ounces, sans ammo.
In addition to the generously sized ejection port, reloads are made more efficient by the mag release mechanism. It doesn't just release the magazine; it ejects it forcefully, regardless of load condition.
To my mind, this is a great trait in a firearm owned for purposes of self-protection or match shooting. When the mags run dry, allowing it to linger in the mag well is a real disadvantage.
Handling the gun is comfortable for this writer thanks to the slight traction-inducing design molded into the grip, and good deep serrations on the slide, fore and aft of the ejection port. Shooters who struggle with slippery, sweaty hands will likely find it lacking in the traction department, but I really like the easy-to-clean, shallow textured pattern.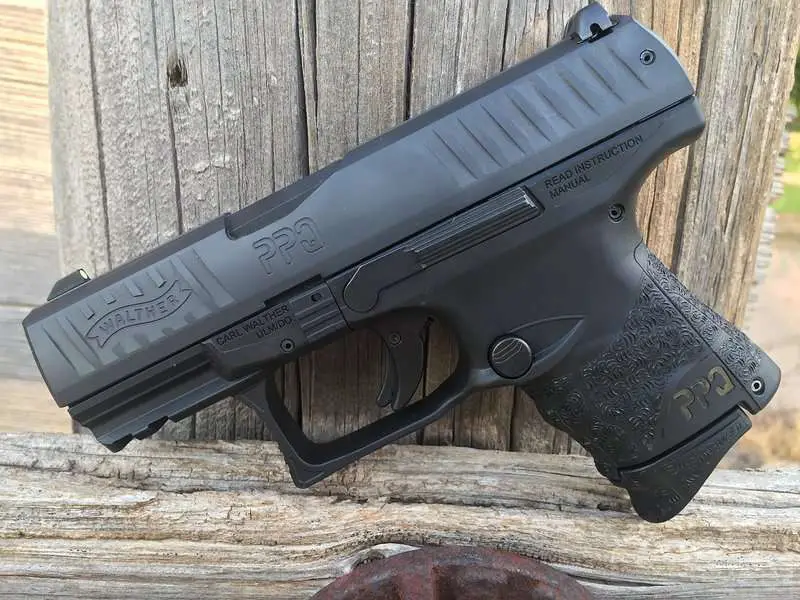 A formal accuracy test wasn't done; however the gun was hitting a four-inch plate at 15 yards with good consistency using a hold that favored low. It's more accurate than a self-protection gun has to be.
Is there anything not to like about the PPQ SC? The only fault I can name on this gun is its thickness. It would be a challenge to conceal in comparison to many 9mm concealment guns that are slimmer. However, it's also one of the very few that holds 10+1 rounds.
The upside of that thickness is that it helps make the SC very controllable during multiple-shot sequences. What it doesn't have in barrel/slide weight, it makes up for to some degree by giving the shooter something they can really grab onto.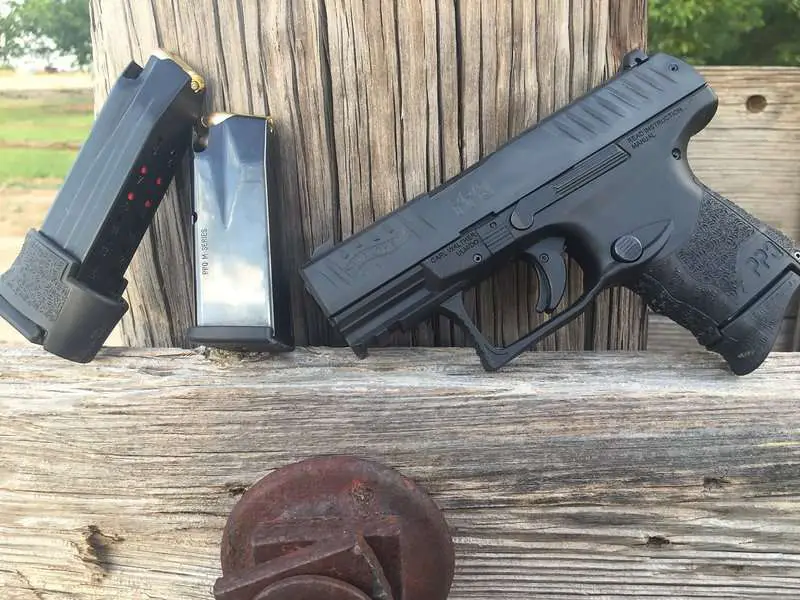 The Walther PPQ SC seems to no longer be made at this time, but there is still a used market with these guns available.
Next, check out our list of what Josh considers to be the best 9mm pistols.