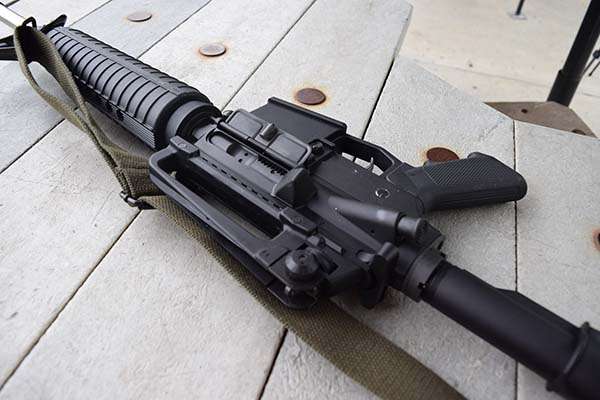 As I scrolled through my fakebook feed a little while ago, I happened upon one of Dana's posts about the debacle in Virginia thinking it could not be true. I dug a little deeper, and found more than one source saying the same thing, so it's at least partially true and really effing disturbing.
(Not that I don't believe Dana, because I do. It's just that what I read was that disturbing that I needed to learn more.)
What's going on? Anti-gun Virginia Democrats are threatening the local Sheriffs who've claimed their counties as Second Amendment Sanctuaries with the National Guard.
You read that right, sworn state lawmakers are thinking about declaring war on their own citizens. The following quote is pulled from this website:
McEachin also noted that Democratic Virginia Gov. Ralph Northam could call the National Guard, if necessary.

"And ultimately, I'm not the governor, but the governor may have to nationalize the National Guard to enforce the law," he said. "That's his call, because I don't know how serious these counties are and how severe the violations of law will be. But that's obviously an option he has."
And then, there was this shiny gem of a quote that was up higher in the article. I love this one:
"The law is the law. If that becomes the law, you don't have a choice, not if you're a sworn officer of the law."
Interestingly enough, they're technically breaking laws to make new laws. Ya know, this little thing called the SECOND AMENDMENT!!!
It's also interesting, at least to me, how the only constitutional Amendment that has SHALL NOT BE INFRINGED in it, is the one actively, always, constantly being infringed upon.
Jackasses.
It is for reasons like this that our forefathers put the 2A on paper and called it a law. They knew these idiots would attempt this at some point in the future, and here we are.
I'm going to make a prediction. While it's bad that they're threatening their citizens with war, they won't call the national guard. The national guard, at least a large portion of them, will not comply with an unconstitutional law no matter where it comes from.
Then, there's always the fact that many of the gun owners throughout the entire country are former military.
It won't end well for either side.
At this point in time, I'm really hoping that the Supreme Court gets involved and calls the Second Amendment what it is: The Right to keep and bear arms … that shall not be infringed. Period. End of Story.
If they don't, at this point with these lawmakers threatening war with their citizens, maybe they're traitors, as well.
Let me know your thoughts in the comments below.
P.S. ~ No. No you can't have my guns.