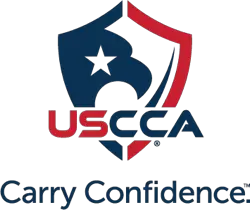 Just on the heels of the NRA's downward spiral, there's clearly room at the top for someone to fill in their shoes. As of right now, the gun community at large is fractured with the need for some serious leadership to step up.
Don't get me wrong here, that has NOT been the NRA for a long time. Possibly decades. The NRA was the perceived leader for gun rights from people on both sides, but they haven't really helped in any significant way in a very long time.
There are other organizations to be aware of, and I'm sure you've probably heard of them before.
We have the Firearms Policy Coalition, of which I'm a member in good standing, as well as the Gun Owners of America. While both organizations are good to go with what they're doing and stand for, supporting the Second Amendment, neither of them currently have the power to do what is necessary.
When I say "necessary" above, I'm talking about having the ability to put the pressure needed to cause change.
The NRA has always had the ability and power to put the necessary pressure, but have been failing for years to do so.
The other two organizations have the desire to put the needed pressure, but lack the power to do so.
In other words, there is a void at the top.
That leads us to the ultimate point of this article, which discusses the USCCA. The USCCA is a massive organization, and is a household name with nearly 600,000 members across the country.
That's a game changer. Those aren't NRA numbers, but with the organization actually getting into the nitty gritty of gun politics, that will likely change.
This new Super PAC is a gun rights organization which, according to the USCAA, is dedicated to supporting pro-gun politicians and is called the US Concealed Carry Association for Saving Lives. Or, the USCCA-FSL.
You can learn more about them, here.
As of right now it seems like their main focus for support is the Concealed Carry Reciprocity Act of 2021. That act currently has 184 co sponsors, 181 of which are Republicans and 3 are Democrats.
By today's standards, that's a bi-partisan bill.
Basically, the Concealed Carry Reciprocity Act says that you would be able to carry your concealed gun if you have a permit in your home state, in any state that allows its citizens to conceal carry.
I'm not holding my breath, but at least someone with actual weight is stepping up to do something. Our rights have been eroding for far too long, and this is long overdue.
Leave your thoughts in the comments below.