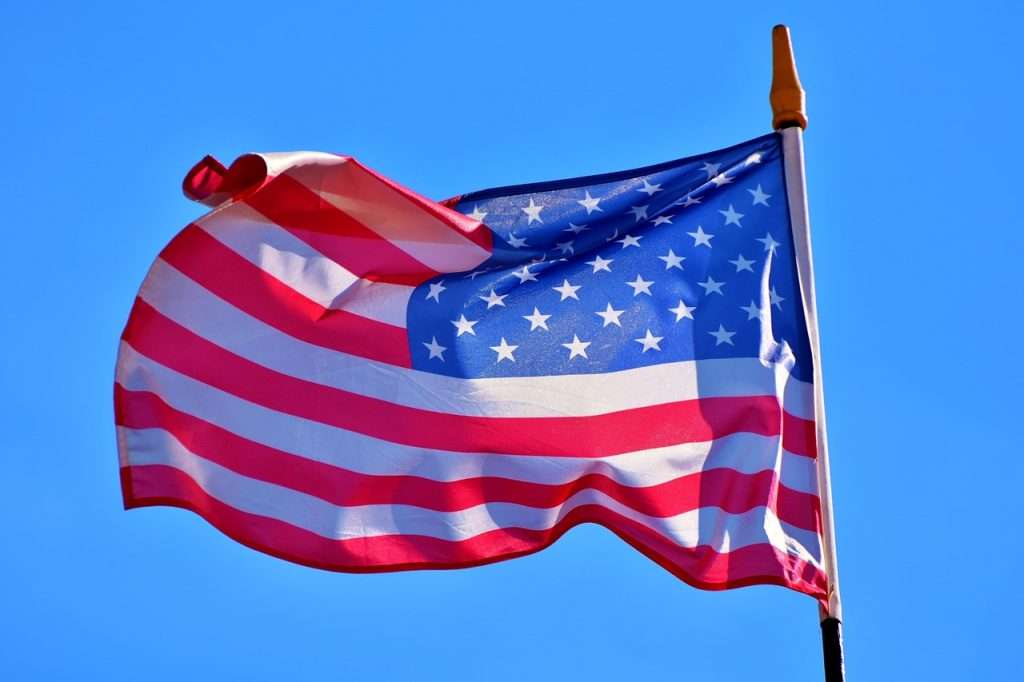 The midterm elections have just passed, and while they're still fresh in our minds, I think it's important to discuss some key takeaways from the results. And, of course, Trump is running for president in 2024.
I'll give you my thoughts on Trump a bit later. But for now, let's discuss what I think happened in Florida and why it matters to dinosaurs like Mitch McConnell and Lindsey Graham.
We have reached a time in history where the only people who can combat radical leftist gun grabbers, are politicians who are willing and able to meet them head on.
We cannot have weak RINO (republican in name only) politicians like the above-mentioned two (and plenty of others like them) who just care about power in office as the other side takes away our rights.
And if I were to be totally honest with you, I'm not entirely sure the RINOs are any better, at all, because at least we know that Schumer and Pelosi want us disarmed. Graham and McConnell want us disarmed, too — or at the very least, don't care if we are armed.
They're just exceedingly good at lying about it.
We need to get rid of these fools. They're too comfy, they don't care about freedom of the people, and they've laid down with the enemy on more than one occasion.
They need to go, so make sure you take note and vote accordingly in the future.
Florida
We need to discuss Florida because it is important for all of us going forward. DeSantis has done such a fine job in that state and has proven to be such a staunch defender of his people, that it was a no-brainer for them to reelect not only him, but also republicans across the board.
This matters because it's the reason why I've come to the above conclusion. Dinosaur republicans like the ones mentioned above need to go, and politicians who are willing to meet radical leftism with actual conservatism have to be the future if we're going to survive.
What happened in Florida is our example going forward. If the republicans can't get on board with what happened there, they need to step aside and make room for people who actually care about this country, its people, and our freedoms.
Trump VS DeSantis
I'm going to ruffle some feathers on this one, but it should come as no surprise that I'm not the biggest fan of Donald Trump. He actually did some pretty stupid things with gun control that are unforgiveable in my opinion.
You can be mad it me for saying that, but it's a fact. He turned a piece of plastic into a machine gun with the bump stock ban. He favors red flag laws which was evident when he said to take the guns first, give due process second.
He promised a lot of pro-2A stuff, and underdelivered.
Would I vote for him instead of ANYONE the other side throws forward? Absolutely.
If the democrats have proven anything over the past two years, it's that they know how to annihilate a perfectly fine country, destroy a strong(ish) economy, divide Americans to the point of hatred, getting a bunch of American servicemembers killed overseas during a failed withdrawal from the War on Terror, leaving all of our military equipment over there so the terrorists could just resume control, leaving Americans behind enemy lines, and the list goes on.
Would I vote for Trump over Biden, Clinton, Obama, or any of the other demoncrats out there? Of course.
I'd vote for my dying cat over the buffoon currently taking up space in that office, because I'm sure he'd do a better job (and even though we have to pick up his poop, we don't have to wipe his butt).
So, saying that I'd vote for Trump if I had to isn't exactly a compliment.
But I'm getting off topic here. We all know that Biden is an idiot, and even the people who voted for him are showing signs of concern.
In a Trump VS DeSantis world, I'd go with the latter every day of the week.
DeSantis doesn't have a strong gun voting record that I'm aware of and I'd need to see more of that from him. But of the two, if I had to pick right now, Trump actually banned a gun accessory and I can't turn away from that fact.
Trump Was Important
I don't want to dismiss the rest of the good that Trump did while in office, because I do think that a lot of good came from him.
For example, the Pro-Freedom Supreme Court Justices he put in. They did just give a very pro Second Amendment ruling that should do a lot to clear up any confusion on what the 2A actually means.
Without those people in there, we'd have a much worse time in the area of freedom.
Another example is that I do believe that the election and consequent presidency of Donald Trump initiated some of the other politicians we see who are on fire for freedom.
Trump did run the country well, and I do believe that Russia was kept back while he was in office. I think deep down inside all Americans know that nobody wanted to mess with us while he was in office because he was unpredictable.
His unpredictability is in stark contrast to the bumbling moron in office right now who lays out his entire plan of attack on anything, misspeaks on everything he says, and has just about solidified our entrance into WWIII.
Conclusion:
We have a bumpy ride ahead of us. Not only is our nation divided, so is the world. And, to make matters even worse, there is division within the political party who is supposed to stand for freedom.
Time will tell what happens, but I'll be sure to do my part to make whatever changes I can to make sure the right people get elected to lead us into the future, because our future depends upon it.