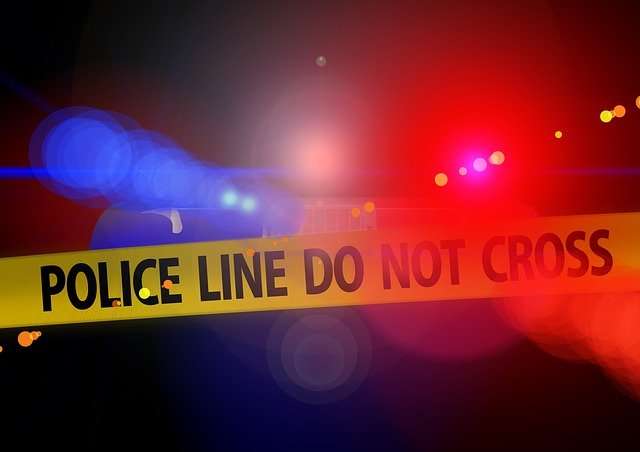 Rarely do incidents mimic each other in two different states at two different times, involving different people. But that is exactly what happened here. These stories are nearly identical, with one exception. That exception is that the first incident shows a woman willing to defend herself with her gun the moment she noticed a threat.
The other story shows that the victims waited longer to defend themselves, for unknown reasons, and were ultimately hurt because of it.
We'll look at these two home defense stories, first. Then, we'll take a look at any takeaways we can find.
Let's take a look at these DGUs:
Lucerne Valley, CA — A 27 year old male armed with a hammer broke into the back door of a woman's home in the 36700 block of Foothill Road in Lucerne Valley.
The male suspect allegedly "entered the residence wielding a hammer and threatened to kill the female victim" according to the local Sheriff.
The woman realized she was going to be attacked and opened fire on the man. He was airlifted to the local hospital.
The female victim was not injured.
Pearland, TX — In the 2200 block of North Houston Ave a hammer wielding suspect broke into the back door of a residence and began to attack two of the people there with said hammer. The amount of time between the break-in and the attack is not known.
It is also unknown how long the intruder attacked the people with the hammer, but it was long enough for them to be injured.
One of the residents opened fire on the attacker, hitting the suspect multiple times. Both the suspect and two residents were brought to area hospitals, but conditions are currently unknown.
Analysis:
The main point I want to make here is one that I've been making since I've started this blog and can be traced all the way back to this article.
That point, in case you don't have the time to read the other article, is that carrying a gun in your home is a good idea. The reasons why are many, but suffice it to say that you may be home when your house is targeted by a criminal.
Isn't it better to be armed, than not?
If you don't carry a gun in your home, having easy access to your gun is the next best thing.
While we don't know why the people in the second story were able to be attacked to the point where they needed to go to the hospital, I have to at least assume that it is because they were unprepared.
They may have also been unwilling, at least at first, to pull the trigger. This is something we see from time to time when a person's mindset is off. That mindset is necessary to say "yes, I'll defend myself and family, even at the cost of another's life, if necessary."
Finally, it could have been that the person with the gun didn't realize what was happening at first.
But the other two were beaten with a hammer. Not exactly a fun time.
Conclusion:
The point with all of this, is twofold. First, carry your gun in your home. It's important, and these two stories that happened the same week in different states are great examples of why.
Second, be willing to pull the trigger if you or a loved one is getting beaten with a hammer. You just have to know what you're going to do beforehand. It's the difference between life and death, or at least a hospital visit or not.
For more stories like this, go here.