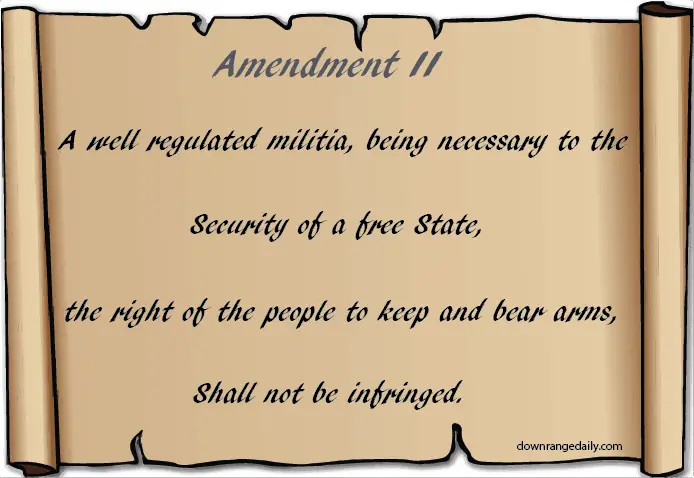 While there are certainly some on the left who deny it, most of them don't even hide it anymore: They hate the Constitution. We're approaching a dangerous line in the sand at breakneck speeds. They want to re-write certain amendments of the Constitution, and as we all hopefully know that document is the foundation of not only our country — but also our freedom.
Specifically, the First and Second Amendments are being targeted. While the 2A has been something that they've wanted to repeal and replace for many years, they're now openly railing against free speech in a recent article authored by a prominent professor.
I've linked it at the bottom of this article.
Why attack the First Amendment?
At least a part of the problem comes from the simple fact that everyone is offended by everything. These days, having a simple disagreement about something can get a person "cancelled." It has even found its way into our children's lives with the people who are supposed to be their friends.
It used to be that if a person said something you didn't like, you sucked it up or, "agreed to disagree." These days, you get derided and chastised for it. You run the risk of being cancelled if you go up against the common acceptable grain of thought.
Questioning beliefs used to be a good thing, but not anymore. Or at least, that's what everyone wants us to believe. They want us to think that having the ability to hurt other people's feelings should not be allowed.
And while I think it should be a goal to treat everyone fairly, I think it's preposterous to think that all people will always get along without hurting others.
What's really going on with this attack on free speech:
All of the offended people may actually be offended, but they're nothing more than the smoke and mirrors to distract away from the real problem.
There is another part that is less popular, but is, ultimately, the real reason behind the attack on the First Amendment.
And all we have to do is look at North Korea, China, Cuba, and any other country with tyrannical leadership.
The state powers hate to be questioned. And it's no coincidence that those countries do not have free speech. If any of their citizens speak out against the state or any of its leaders, they're "disappeared."
Our "leaders" have been trying to institute some form of this for quite a while now. They knew that the average American would never want to get rid of free speech unless there was a legitimate reason, so they doctored up a reason in the form of hurt feelings and the division we currently have.
Thus, they're one step closer to taking away those rights.
Once enough Americans are against something, the freedom-haters have won because once the voters tip the scale toward the side of changing the meaning of the Constitution — there is only one recourse.
That one act of recourse is the reason why the Second Amendment exists and I don't care who that offends.
Why attack the Second Amendment
Knowing what we do from the first half of this article, it should be no surprise that they want to repeal the meaning of the Second Amendment.
After all, the Second Amendment is the one that protects the rest of our freedoms from tyrannical government.
The previous section ended talking about the recourse, and that is the right to keep and bear arms. No government would attempt to steamroll their citizens while the citizens were sufficiently armed.
The obvious first step is to take away the citizen's right to own guns.
The way they attack the Second Amendment is to politicize each time a criminal used a firearm to kill others, while simultaneously not covering each time one is used to save life which happens far more often.
We know this is true because I go through periods of time when I cover these defensive gun use stories, there are more DGUs than I can talk about each day of the week. But nobody knows about it because the media refuses to give firearms any legitimacy.
Guns work everyday to save lives and because they do, more and more Americans are waking up and not wanting gun control.
The 2A is not hard to understand:
They then attack the 2A by saying it's hard to understand and that it means something different than what is being interpreted.
I'm not sure what kind of stupid people they think we are, but it's actually very easy to understand. I've gone in depth on this before but "well regulated" doesn't mean what they think it does, and when it says "the right of the people" it's talking about ordinary citizens.
And most people don't know this, but the people are the militia. US Law says so in 10 USC 246. It literally says that able bodied people make up the unorganized militia.
Finally, when it says "keep and bear" you can translate that as saying own and carry. The right of the people to own and carry guns shall not be infringed.
Why? Because when you try to take away our First Amendment, it's on like Donkey Kong.
This is the article in question if you wanted to read it.