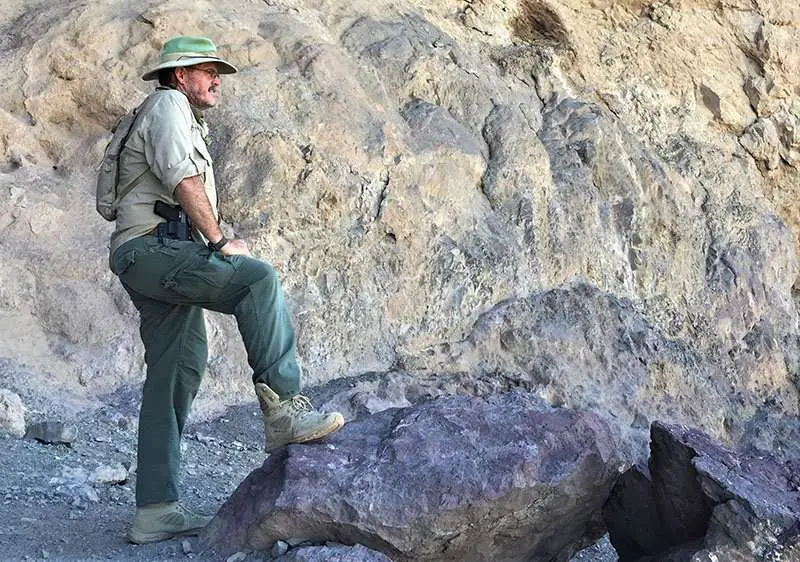 It's tough today to stay positive with all the challenges in the country and worldwide. As you may recall from my previous postings, staying tough mentally is key to defensive living and your overall daily outlook.
We could go on and make a long list of issues that can and do get all of us down, but why state the obvious. While I am no mental health professional, I know one thing for certain…getting outdoors gives me an immediate boost for my mental outlook.
I have to make an assumption that most of our readers are already shooters, hunters, outdoorsmen or women and know that getting out of the house can do wonders for one's sense of well-being.  
At this holiday time of year, which can bring its own challenges, let's remember just a few ways that anyone can get a mental pick me up by getting outdoors:
Go Hunting
You don't have to read many of my past postings to know that I love to hunt. For me at least hunting is also generally a good workout.
I usually walk, sometime for miles while hunting, and therefore get the benefit of both being outdoors and physical exertion. If I bag game, so much the better, I have food potentially for months! 
Check out my article about a recent Barbary Sheep Hunt I went on.    
Go Fishing
Fishing is one of the all-time favorites for outdoor enthusiasts. Yes, its winter but even in my home of the desert southwest there are many opportunities for winter fishing in regional trout waters.
No doubt there are similar waters in your area, perhaps right out your backdoor whether it be stream, lake, or pond…just make sure you have your fishing license!
Outdoor Cooking
Who doesn't like to partake in good food cooked over a camp fire or your back-yard grill? It gets you outside and provides a good change up to everyday food prep in the house, a good mental break in my estimation. A great way to use some of that wild game you harvested hunting or fishing.
You might also throw a survival garden into this category, great way to be outdoors and also provide food for the table.
Shooting
Get a new gun and or ammo for Christmas? Then get to the range and do some proactive target shooting/training.
Training with your hunting gun and or your everyday carry pistol is all part of mental readiness. In any case getting to the range not only gets you outside but hopefully is providing you some good training, is a win-win scenario.
Check out these tips for shooting a carry gun with an optic from a recent class I went to.
Go for a Hike
Even if you're not a hunter or fisherman, most anyone likes a few hours on a backcountry trail. Almost anywhere in the country you can find designated hiking trails, whether it be at a National Park, State Park or other natural resource managed area.
Strenuous walking for 30 minutes every day is often listed as one of the best forms of exercise and mental stress relievers.
This is only a quick and very short list of ways and reasons to get outside. No doubt you have many of your own. In my book there is little doubt getting outdoors will do wonders for your everyday outlook on life and mental tenacity in today's trying times.
Check out my list of the best hunting boots, next.