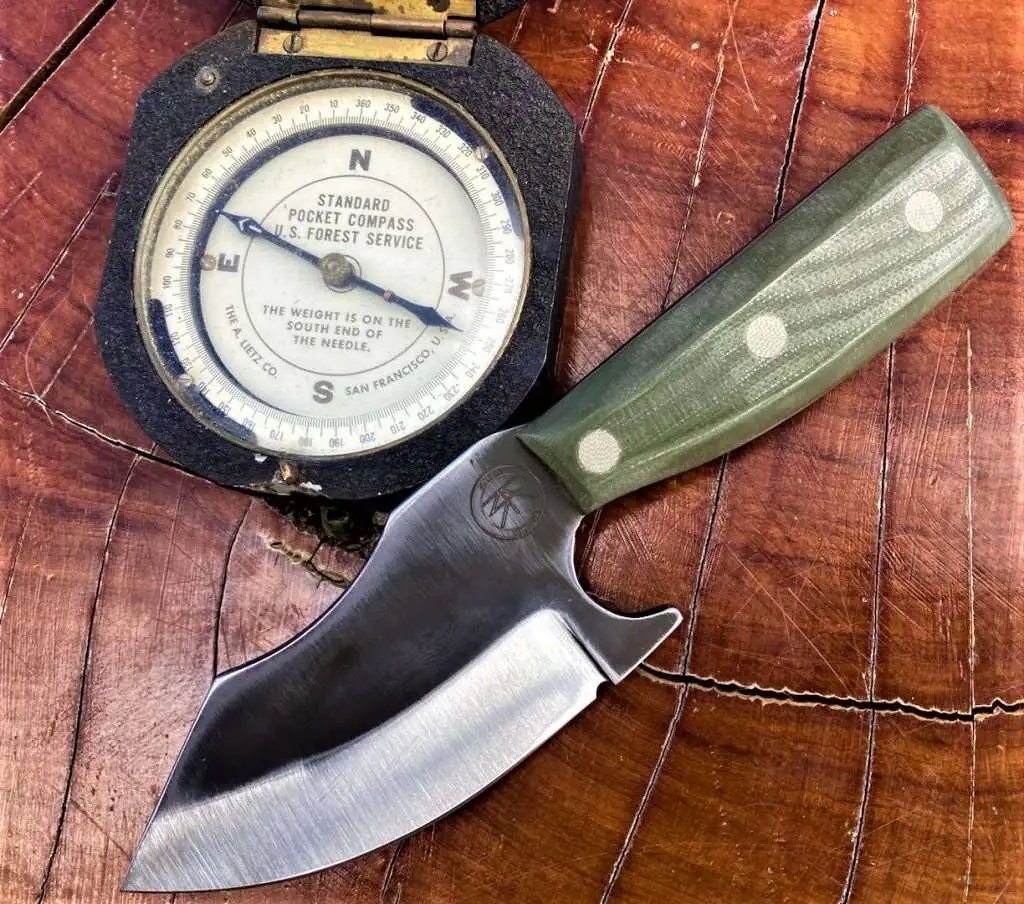 If you enjoy being outdoors and being in the hunting field an edged tool or knife is most likely on your belt, in a pocket or day pack at all times. Knives have always been of great interest to me especially those built for use in the outdoors and for daily carry as a defensive tool.
It goes without saying if you're a hunter a quality knife is essential. Last December I put a new blade to the test on a New Mexico Barbary Sheep hunt. In that article, I made mention of STA Blades located in Jacksboro, Texas but never really expounded on the company itself.
Jerod Johnson owner and builder of STA Blades is a former Marine Scout sniper and someone I am fortunate to call a friend.
Drawing from a lifetime of experience in the military, gun industry, as a hunting guide, and owner of a private firearms training company (STA Training Group), Jerod has developed his own passion and need for quality blades.
In December 2020, while the world was on lockdown with COVID, Jerod attended a blacksmithing and knife-building class sponsored by Texan Chuck Stone at his personal Master's Forge.
While in that course Jerod discovered the virtues of coal-fired forging and began crafting a few knives for hunting, everyday carry, and for friends. It all started as a hobby but soon became a solid business.
The hunting and defensive world now benefits from Johnson having put himself through an intensive learning, research, and development exercise while the COVID pandemic was keeping most folks indoors.
In Johnson's shop today you will find both propane and coal forges while also making use of a high-end heat-treating oven for some steel that may require added heat treatments. Additionally, he completes the blade entirely on-site at his own shop including the handles and sheaths for every knife crafted.
All STA Blades are named in honor of a person who's been a friend and inspiration to Johnson. For example, the STA Blade I carried and used on my recent Barbary Sheep hunt was model CJ-SK (named after his father, Captain Johnson).
This blade features a swoop finger guard that protects fingers when inside the animal, decreasing the likelihood of slicing a finger or hand and is made from AEB-L, a high-grade stainless steel that's great for harsh conditions.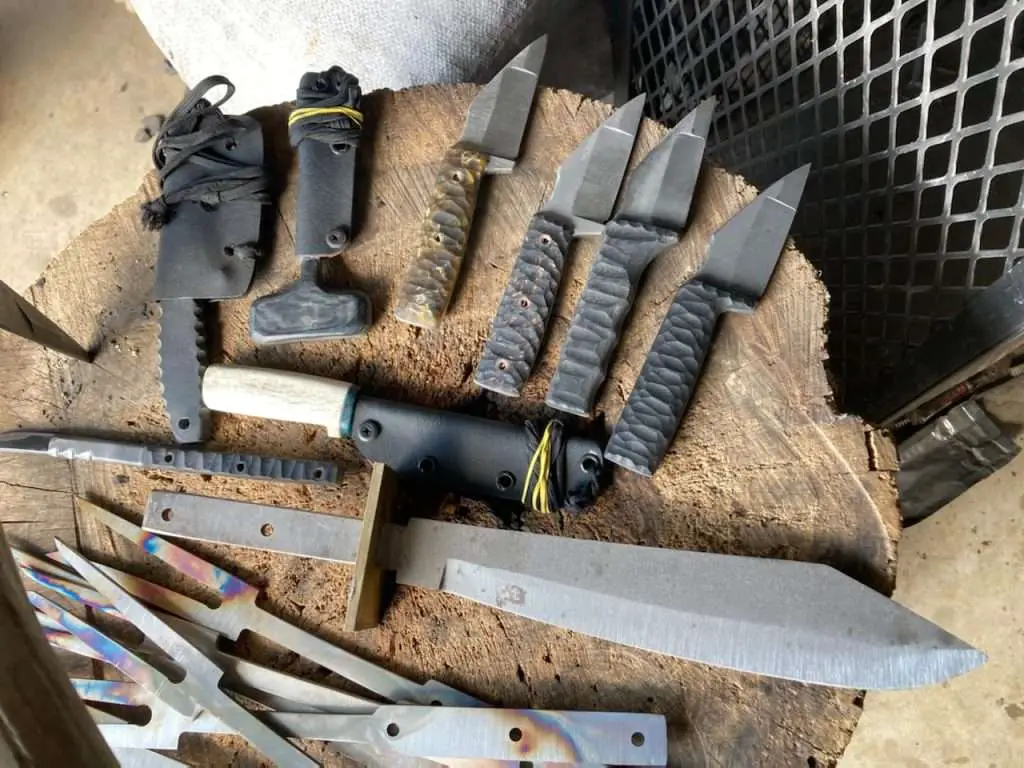 Perhaps the following quote from Johnson gives you some idea his dedication to the craft: I want to be known as a knife maker, not a knife manufacturer. I don't outsource product for grinding, heat treat, temper or handle patterns. I do everything freehand so there's no use of guides or jigs when setting my bevels and grinds.
Currently, there are eight models in the Stabby EDC line, starting at $250, six blades in the Fighter series, starting at $350, and four Skinner types with a base price of $300. Johnson also crafts other useful tools such as Carvers and Forks along with a Shivvy model.
Damascus and San Mai construction are available for most STA blades. Check out the STA Blades Facebook page for specifics.