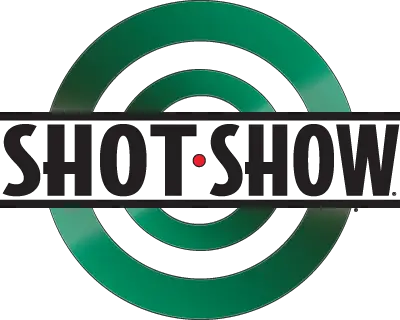 The industry's trade show, SHOT Show, has been held every year for decades. It has bounced around some, but for the past several years and well into the future due to contracts, the conference is (sadly) held in Las Vegas, Nevada.
The 2021 year show was cancelled for hopefully obvious reasons, but the NSSF, or the National Shooting Sports Foundation, has said that they're full steam ahead. This article will be updated randomly as we hear news set out there by the NSSF and the companies who usually attend the trade show.
As of right now, myself and my team have plans to attend the show unless something major happens.
Here is what we know as of right now:
NSSF says it'll be the biggest show yet.
The organization has said on numerous different occasions that this will be the biggest SHOT Show yet. I think they mean in terms of actual dimensions and not the number of attendees which is usually somewhere around 80,000 people during the course of the week.
I could be wrong, but don't think they're going to be breaking any records in attendence this year. After all, I saw pictures and video taken from the USCCA's Concealed Carry Expo and it looked rather pathetic.
The aisles looked all but empty. Granted, that is a MUCH smaller show, but it looked smaller than in previous years.
That is an indicator for me. An indicator of what? That people aren't ready to travel to a big convention to touch everything else that all the other, potentially sick people have touched to get sick.
The floor looked empty and that's a bad sign for SHOT Show. And as we all know the NRAAM was also cancelled this year. Also not a good sign.
Still, the SHOT Show runners have come out and said that there have been numerous successful conferences held in Vegas and they're hopeful that this one will be successful, as well.
Part of the problem, is that it's already almost a guarantee that attendees get sick from the show, even prior to Covid.
I've been going to SHOT since 2015 and have been sick all but two times. One of those times gave me an illness for six weeks that caused permanent ear damage with equilibrium issues that I'm still dealing with.
In addition to that, the SHOT Show has several different obstacles that they and/or the people going have to conquer.
Let's take a look at some of these now.
Waiver
I have registered already for my media credentials. When I did I had to agree to a waiver of sorts in order to get approved. There was some terminology in that waiver that was concerning to me under the participant responsibility section.
Here is that paragraph:
NSSF and ConvExx have taken enhanced health and safety measures for all attendees and staff. I acknowledge and agree that while attending the SHOT Show or any SHOT Event I shall comply with all posted policies and procedures and shall comply with restrictions and requirements which are imposed by federal, state and local law. Examples of policies and procedures that may be implemented include but are not limited to, adhering to appropriate health measures, wearing a mask or face covering at all times, practicing social distancing when feasible, frequent handwashing and providing proof of vaccination.

https://shotshow.org/waiver2022/
That bold section at the end about the vaccination proof is potentially going to bite them in the rear end. I don't want to get into a debate on getting jabbed or not because I don't care what you do, neither should you care what I do.
But the point is that this is an obstacle that a lot of people won't cross when it comes down to it. I know people who won't get it just because they're being told they have to.
As of right now, it is not a necessity to show proof of the jab, which leads us into the next point.
Vaccine uncertainty
According to the SHOT Show website, as of October 7 2021, it is NOT a requirement to be vaxxed to attend SHOT Show 2022.
But there is still the uncertainty of this being a requirement which is going to put a lot of people off. After all, if it WASN'T a possibility that we'd have to comply they wouldn't have to put it in their waiver above.
I have personally not booked my travel yet based on principal alone. I have a hard time going to an event that requires people to give up their freedom to attend.
If the NSSF caves in to this I won't be going and it has nothing to do with my vaccine status.
Masking up
As of right now people ARE REQUIRED to wear a mask. I have a hard time with this and don't wear a mask around town unless I'm bringing my kid to a doctor's appointment and they won't let me in without it.
Other than that if a place won't let me in because I'm not masked up they can go sit on a rhino's face and twist.
And even though I say that, I find myself willing to wear a mask to go to SHOT to get the coverage from a content creator standpoint. I hate that about myself.
Travel issues
Hot in the news right now is Southwest Airlines and how they're having so many issues due to their mandates. While this is a polarizing issue, it's just the tip of the iceberg.
If people go, many of them may choose to fly and many of them may not. Depending on what they choose if there is a problem with the airline it could put a damper on the travel industry.
More than that are the hotel mandates. I haven't been able to confirm this next part, but I'm hearing a lot of chatter from industry friends who have said that hotels have their own mandates and won't rent a room to someone who doesn't qualify.
Smart phone requirements
I don't know much about this part yet, but the NSSF is requiring that each attendee have their smart phone on them for updates.
Previous years, there was an app that you could download that had the floorplan, etc. But this one seems different like they're going to be updating people throughout the show if someone gets sick, or something like that.
Again, I don't have a lot of info on this right now.
Show floor redesign
For the first time in quite a few years the show floor has been redesigned. While I'm all for making the show floor better flowing, this just seems like bad timing to me.
I don't have the specifics on the redesign but I know some things have changed which has caused quite a few headaches. The reason why it causes headaches is because the booths are custom-made for specific dimensions and cost a fortune.
If they have to redesign their booth with uncertainty of future shows going forward, it's a stupid move on the part of the company. This is already causing problems as we'll see in the next section.
This redesign is at least a part of the reason why some of the bigger companies aren't going this year, bringing us to the next point.
Big companies departing
Here is a video we recorded at the SIG's SHOT Show 2020 booth. I've included this to show you the size of their booth, and to see that it is two stories.
SIG Sauer just announced a couple days ago that they won't be going to the SHOT Show this year. They cited a couple reasons but suffice it to say that at least part of the reason is because of the redesign and the fact that a new booth design would cost them a lot of money.
That wouldn't necessarily be money well spent because there is no guarantee that the show will happen in 2022 or any year in the future. It doesn't make sense for them to spend so much money on their booth redesign if there is no guarantee that they'll ever actually even use it.
Some of those booths cost hundreds of thousands and sometimes millions of dollars to create. I've been in SIG's booth(s) on more than one occasion and they've MASSIVE.
Something that a lot of folks may not understand is that it's not just a square box that you sit in for the big players. While that may be true for people with smaller booths, a big company like SIG has issues to deal with.
For example, the booth that you and I see, is only part of the equation. Many people don't realize that there are hidden rooms inside these bigger booths. Some of them even have second stories. SIG's for example, has a second story where some of the media broadcasting and interviews are done. That stuff costs money.
In the above video you can see part of one of SIG's booth. Notice for at least part of the video there are people upstairs sitting down. Also notice the enormity of the booth itself, and then realize that this is just the booth facing outward and you can see the rest of the booth.
Conclusion:
As of right now things are still moving forward with SHOT Show 2022. Interestingly enough, there are some big changes ahead and it may not even be worthwhile to go.
And if there is one thing that SIG has proven in the past, it's that they're a trend setter (SIG P365, etc). Other companies will likely follow suit. That will leave some big holes in the floorplan to be sure, and that'll definitely affect the overall size and attendance of the show.
Read Next:
SIG Sauer P320 AXG Classic Review (Video)