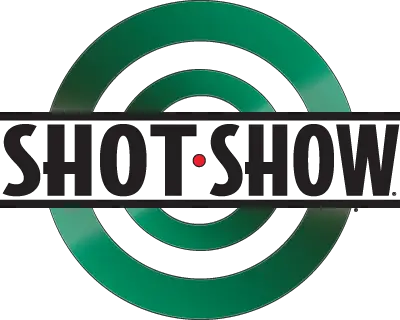 We are heading out to SHOT Show 2020 in just a few days, and our coverage starts now. I wanted to give you a heads up about what you can expect from us in the coming days as we go out to the biggest gun-industry even in the country for the year.
Our SHOT Coverage:
This year our coverage will be a bit different than in year's past. This year we're taking a video-first approach, but will also publish some articles. There are a total of three of us going out to SHOT for Gunner's Den, and all of us will be recording video.
It's our goal to record as many videos as possible, and outdo anything we've done in the past. Being that our best year shows a total number of videos at about 80, we've got our work cut out for us. This means a couple of things.
I'll be recording quick uploads from the show floor directly on my phone using a lapel mic. This way, I record and upload in one fell swoop and allows for a large number of videos to be recorded throughout the week.
It's our goal to set the other two guys up together to record interviews with reps from companies with new products.
After a few hours of recording certain companies together they're going to record separately.
It's my goal to record and upload at least 100 videos this year over the course of the week. We will be uploading these videos to both our YouTube account as well as our GunStreamer.com account.
I urge you to subscribe to our GunStreamer.com account. Here's a video from SHOT 2019 on GunStreamer so you can see what sort of content we do, and then hit the subscribe button.
I also plan to upload articles each day, as well. Though, this is a bit looser as far as how many because I've gotta write for the day job while I'm out there, as well.
The SHOT Show Theme:
Every year there is an underlying theme of the overall show, that usually happens on accident but seems as if the companies get together and find out what the competition is doing and announce their own products that are similar in one way or another.
One year it was the year of the AK. Another, the year of the AR. Still another, the year of the 1911. See where I'm going with this?
This year, it seems to be the year of the 22. A lot of you may think I'm nuts, but hear me out. Let's list some of the new guns already announced that are in the .22 caliber:
Glock 44
Ruger LCP II
Ruger 57 (5.7X28, which is technically .22 caliber)
Kriss Vector in 22
22 rifles from at least 3 or 4 different manufactures
New 22 ammunition from big players.
There are other things being released, obviously, but the 22 caliber stuff seems to be a theme for at least a few major companies and it's got me trying to figure out why. We won't just be covering .22 caliber guns, ammo, and related gear, but everything that we see.
Conclusion:
Make sure you're following us on the appropriate channels. We tend to produce SHOT Show coverage faster than anyone else does, so stay tuned, subscribe, and let us know what you're looking forward to seeing.