Savage 10 BA Stealth 6.5 Creedmoor Review — An affordable 1,000 yard rifle.
Hornady Cartridge Company first introduced the 6.5 Creedmoor centerfire rifle cartridge in 2007. It has taken a few years to catch on but it has taken off in popularity and by all appearances won't be slowing down anytime soon. While talking with the folks at Savage Arms in the last couple of years, it's obvious just how popular 6.5 Creedmoor has become.
This cartridge has finally come into its own, they say, and Savage has at least two dozen different rifle offerings chambered in 6.5 Creedmoor. Many other major gun manufacturers including Ruger, Kimber, Browning, and Howa, to mention a few, offer the 6.5 as well.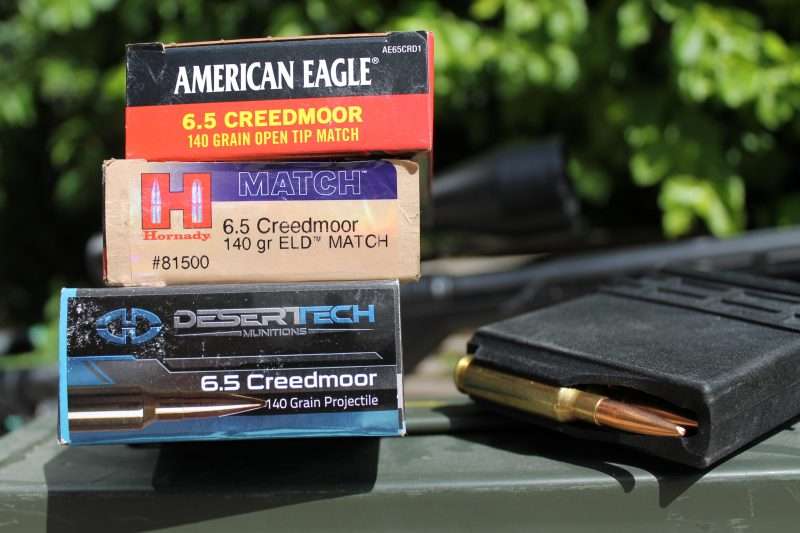 Over the past couple of years, I've had the great privilege of being able to test one of Savage Arms' rifle offerings in 6.5 Creedmoor, the Model 10 BA Stealth (the newest model for 2018 is the 10/100 BA Stealth Evolution). While hitting a mark at 1,000 yards and beyond was once mostly a sought-after benchmark for rifle shooters, today it has become almost commonplace.
I will have to admit however, the 6.5 Creedmoor has made that distance and beyond seem almost too easy. Don't get me wrong, you have to do your part, especially if you have those nasty crosswinds. With relatively high sectional density and ballistic coefficient, 6.5 mm (0.264-inch) bullets, in general, are known for their success in rifle competitions.
For some loads, the 6.5mm Creedmoor is capable of duplicating the muzzle velocity or trajectory of the 300 Winchester Magnum with only minimal felt recoil. Along with its success as a competition and target cartridge, the 6.5 Creedmoor is exploding in popularity in the hunting and tactical markets.
The primary features of the Savage 10 BA Stealth 6.5 Creedmoor are: factory blued and printed Savage Action, monolithic aluminum chassis machined from solid billet, M-LOK forend, a one-piece EGW scope rail, Fab Defense GLR-SHOCK six-position buttstock with adjustable cheek piece, a 5/8×24 threaded muzzle with protector, detachable 10-round box magazine, and a Savage AccuTrigger.
Savage also offers more traditional style rifles that are chambered in 6.5 Creedmoor along with at least two semi auto models.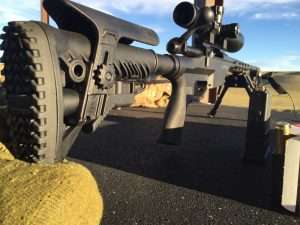 The first day I had the Savage 10 BA Stealth on a long distance range, I was hitting steel out to 1,000 yards. Admittedly I had the use of good ammo, American Eagle 140gr OTM (open tip match), a great optic—a Bushnell Elite Tactical LRS 6-24x first focal plane scope, and I made use of a good ballistics table.
There seems to be quite the discussion on the gun blogs of the effective range of this cartridge, from as little as 400 yards and out to 1,200-plus yards. Suffice it to say with the right ammo, 400 yards is child's play with the 6.5 Creedmoor, and in the hands of a good rifleman 1,000 yards-plus is attainable for many.
There is a wide selection of good, factory ammo and volumes of data for reloaders. Muzzle velocities for the 6.5 are in the 2700 to 3200 fps range depending on bullet weight and load.
Recently with the aforementioned Savage Stealth in 6.5 Creedmoor (Savage offers the Stealth in 308 Winchester also), I harvested a mule deer buck in New Mexico during the fall rifle deer season.
Using Federal Fusion 140 grain soft point, I made a 330-yard uphill, one-shot kill and the deer never moved, a very minor feat for the Stealth Creedmoor.
I say this while holding the greatest respect to the animal and only to point out that the 6.5 Creedmoor is in fact a very suitable cartridge for the hunting environment.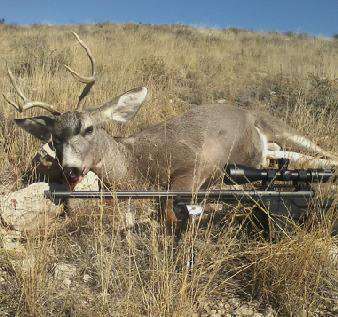 If you're considering a rifle in a newer cartridge that is ultra-flat shooting with mild recoil and want to challenge yourself at the 1,000-plus yard mark, the Savage BA10 Stealth 6.5 Creedmoor is worthy of consideration. And, I'm still enjoying the venison steak and jerky in case anyone is wondering!
(note: Federal Premium Ammunition provided ammo for this rifle test).