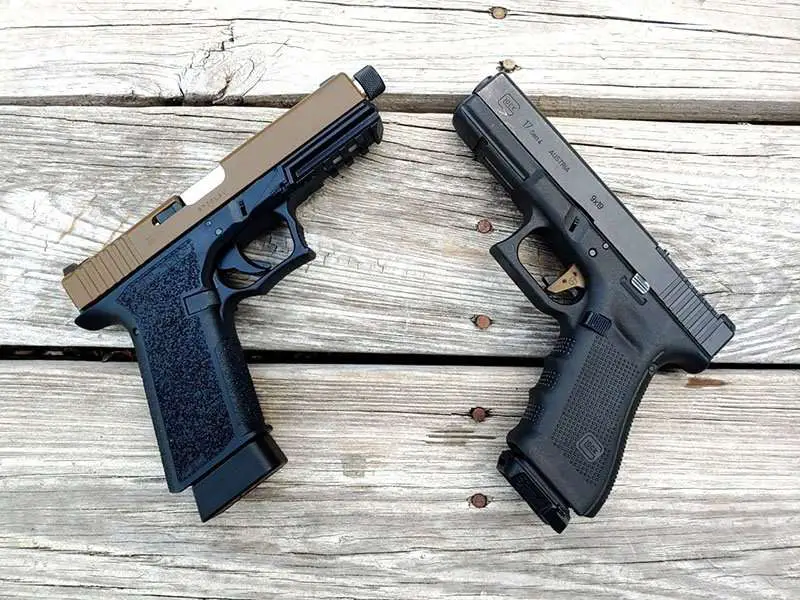 Polymer 80 Glock Review
Building your own gun is like a bug. And once you get that bug, you can't get rid of it. I built a few 80 percent lower receivers with a variety of different methods and have also drifted over to the Glock side of the market.
I'm not a huge Glock guy so I was tempted and torn between doing a 1911 or a Glock for the longest time. Finally, I settled on a Poly 80 Glock build, assuming it would be an easier and more affordable means to build a handgun. I was not wrong.
With some careful shopping, I was able to build a Polymer 80 Glock for about 350 bucks.
It's not the fanciest build but I like it. Specifically, I went full sized with the PF940V2 frame kit and a Glock LAV edition slide with Ameriglo sights and an FDE finish. I used Glock OEM lower parts with an OEM extended magazine release and an extended slide release. The PF940V2 comes with a jig, as well as the bits to finish the build.
Polymer 80 Jig:
The jig is simple and proprietary. This is what it looks like: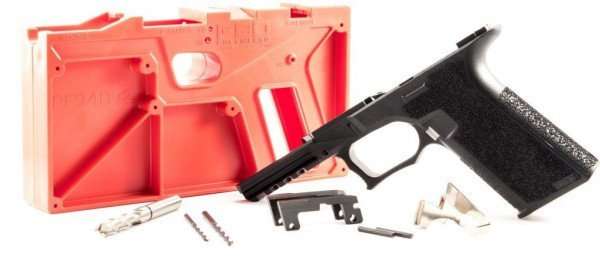 The jig is made of plastic and is really only good for one use which is why there is one included with each 80% lower bought from Polymer 80.
And here is the finished product with a fully assembled pistol that started out as an 80%:
In comparison to an 80% AR-15 build with an abundance of many different brands of jigs available for you to use, the pistol comes with the one you're going to use.
Speaking of AR-15 jigs, the one I recommend is the Easy Jig Gen 2. It makes the job so much easier than any others I've used.
You don't have that selection with the Poly 80 Glocks. The real question is, do you need it? Seriously, after you finish your first you realize it's pretty damn easy. The included Jig is more than suitable to finish that pistol.
On to the Throw Down
Building the gun is child's play, and way easier than other builds I'd done. I used a dremel, drill, the included hardware, as well as a punch and some hand files. It was an easy build. The first thing I wanted to do was see how it compared to a standard Glock 17.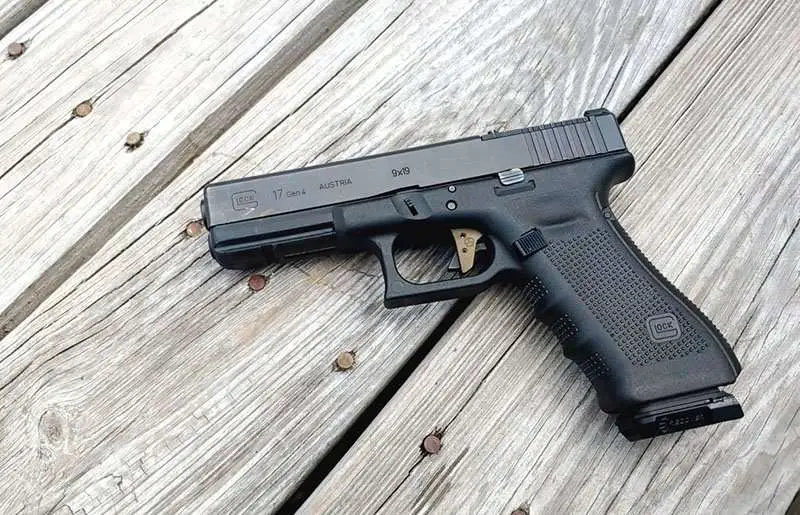 Ergonomics
Is one better than the other? I will say the Polymer 80's frame is much more comfortable for me. Especially when compared to Gen 3 and 4 guns. I abhor finger grooves, a lot, a metric ton of abhorrence. The best thing about the Gen 5s is their lack of grooves. The Polymer 80 frames also lack finger grooves and come with more aggressive stippling if that's your thing.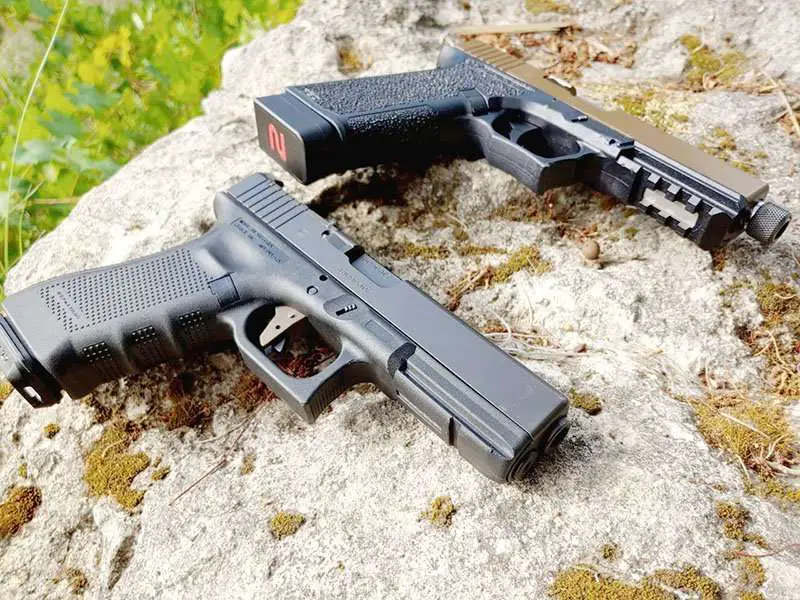 The grip angle is also completely different. The polymer 80 frame uses an 18-degree grip angle which is identical to a 1911's grip angle. Glock's standard angle is 22 degrees.
I personally find the Poly 80 grip more comfortable, but this is subjective to the end user.
Polymer 80 also incorporates a real beaver tail into their frame. No need for those goofy grip adapters Glock makes. I mentioned I'm not a Glock guy and that's because Glocks of all sizes give me serious slide bite. The Polymer 80 frame does not.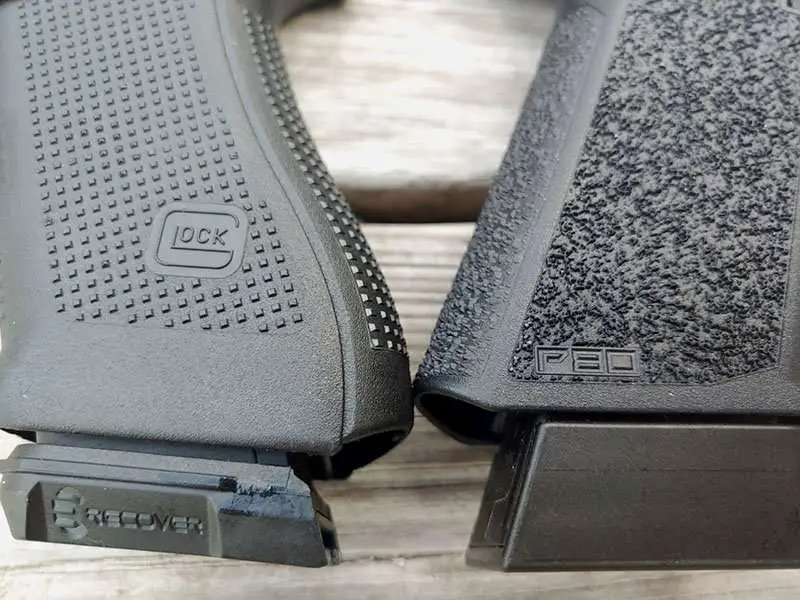 Lastly, Polymer 80 incorporates a high undercut in the trigger guard and I find it to be very comfortable and allows me to assume a proper grip. In terms of accessing the controls, I can't find a measurable difference between the Polymer 80 and the Glock 17.
Firing Range
On the range, all the comfort factors really do come into play. I find myself enjoying shooting the Polymer 80 more than the stock Glock. I do have a better degree of control over the gun, and I feel recoil and muzzle rise are tamed a bit more than the Glock.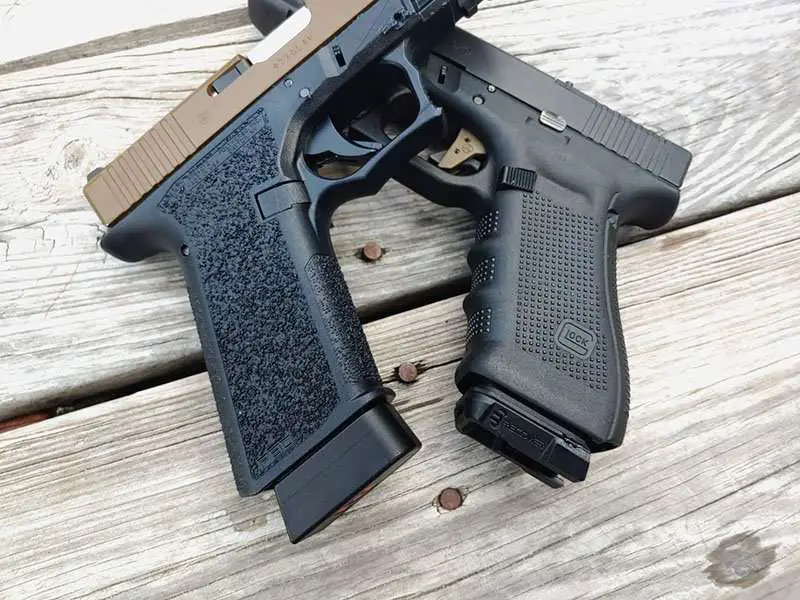 Accuracy wise you are looking at nearly identical practical accuracy as far as I can tell. I see no major differences between either gun. The same goes for running reloads, fixing malfunctions, and similar tasks. Both guns are predictably similar in most tasks.
Reliability
Here is where we have the biggest departure. The Polymer 80 has proven reliable, after lots of work with a hand file and lots of working the slide. It took a lot of time just to get it to cycle a round or two.
If it came down to choosing which one I'd risk my life with, it would be the stock Glock OEM gun.
Building a Polymer 80 is fun, but I know I'm not a professional gunsmith. I'm just a dude with a dremel. The Glock made by Glock would be a much better choice for any serious use. Polymer 80 does manufacture a 100% frame that just needs you to stick parts in. I'd be more comfortable carrying that than one I did myself.
Aftermarket
Part of the appeal of Glock's is the aftermarket. It's massive, and hell the Polymer 80 is technically part of that aftermarket.
You still have lots of choices for parts and pieces for the Polymer 80, but it does limit you to Gen 3 and below. Also, numerous Glock holsters will not accommodate the Polymer 80 due to frame design difference as well as the use of a true Picatinny rail. A stock Glock will offer you a slightly larger aftermarket.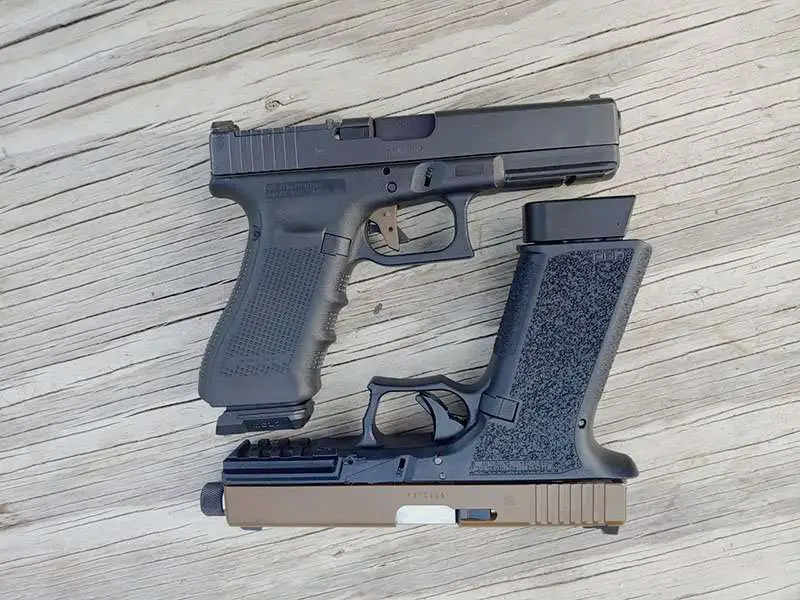 Should you do a Polymer 80?
If you approach building a polymer 80 with the right idea it's an awesome project. It's fun, easy to do, and you learn a thing or two. You can make an awesome gun for the range, or even competition. However, if you need a serious defensive firearm I'd suggest just buying a real Glock.
Polymer 80 Glocks are purely for hobbyists.
You can learn more about buying one here at Brownells.
Next, skip the line and check out our list of the best 9mm pistols.


The above article was updated and republished from its original date of publish, June 20, 2019.