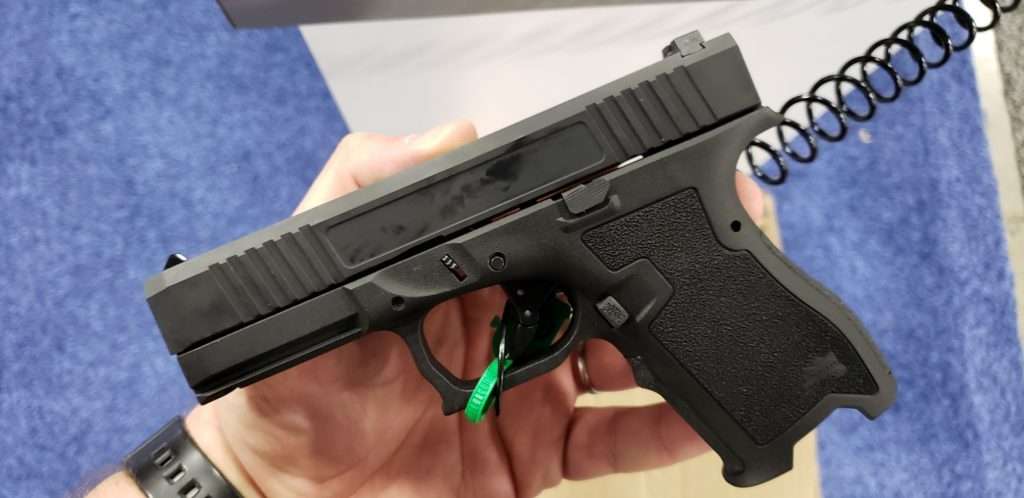 Palmetto State Armory announced their newest gun, this time a handgun based on a Gen 3 Glock 19. This gun is being called The Dagger, and is chambered in 9mm with a 15-round capacity.
When I visited the Palmetto State Armory facilities a few months back, we actually saw this getting worked on but were sworn to secrecy.
I'm glad that PSA has announced this new release so I can finally start to talk about it. They're saying that this new pistol will be available in March, 2020 and will retail for $299.99. Street price is likely to be lower than that meaning that this will be an ultra-affordable concealed carry gun with a 15-round capacity.
Announced updates to this pistol will be a suppressor ready model as well as an optic-ready model to follow.
According to the PSA rep, the lower is molded on their own equipment, and it's their own design–making this a 100% PSA pistol, with, of course, Gen 3 Glock internals.
And that's really the beauty of this whole endeavor — because they manufacture a good portion of this 9mm gun themselves (minus the internals, sights, and similar items), they can keep the price down on the ground, which will likely help them sell a lot of handguns.
What's amazing to me is that it has stainless steel internal components, like the guide rod, at an incredibly affordable price while other guns in this price range can't achieve similar quality parts status.
Of course, we haven't shot it yet so time will tell how it performs and how reliable it is.
Make sure you stay tuned as I'm sure I'll be getting one of these Daggers at some point in the near future to do a review on.