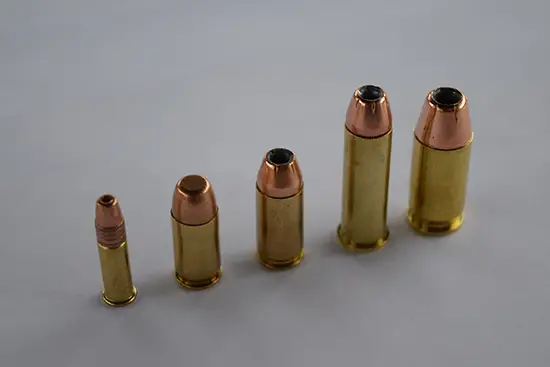 It's no surprise that right now ammunition is still extremely hard to find. It's not impossible, however. But if you were to go to any of the bigger box stores right now chances are excellent that you'd be walking out empty handed.
Furthermore, if you were to buy ammo online or at a gun show you'd be paying astronomical prices. So neither of those is the tip this time. In a recent post on a different website, sure that was the tip. I told people to buy direct from the big manufacturers if they were selling their own freedom seeds.
That's no longer the case. Instead, right now what you need to do is focus on the smaller gun shops who are buying ammo from the local, smaller ammo manufacturers.
Every state in the union (maybe minus a couple really bad ones) have small-time ammo manufacturers who are still making ammo. Your goal in life right now if you need ammo, is to locate those small ammo producers online and find out who is selling their ammo.
Chances are excellent that they won't sell directly to you, nor will they usually sell their product online — though some do.
The plus to this, is that these small time ammo makers never set up big purchase orders for the big box stores so they won't move as much ammo as Federal, Winchester, or one of the other big brands. This is good for you and I, because they rely on your local mom and pop shops to sell ammunition.
Because they primarily move (sell) their ammo in local shops that aren't frequented as much as the Cabela's of the world, their stock stays much longer. It's also usually somewhat cheaper, as well for more than one reason.
First, it's not a big name brand. Second, there isn't as much of a local demand as there is a national demand.
There is a downside to this, however. The main downside is that these smaller ammo manufacturers won't be making anything outside of the big 5 calibers. Most of these smaller ammo makers stick to the following because they cannot afford to get the tooling up to make anything else:
9mm
.223/5.56
.45 ACP
300 BLK
40 S&W (maybe)
Sometimes you'll find the random place who focuses on 38/357, too, but those places are rare. The obvious problem is that if you shoot a gun in a different caliber, you're screwed.
The plus side, is that most gun owners have at least one of those caliber guns in their possession.
So, again … The thing you need to do right now is conduct a simple, location based search. Figure out who your local ammo makers are and find out which of the local gun shops are selling their ammo.
Then, reach out to the store and see when they're expecting another shipment of that ammo. Just in case, follow all of their social media accounts, too. Most of them will make a big deal out of an ammo shipment in this climate.
When you see that announcement, go in and buy some. They may still limit you on how much you can buy because they're trying to prevent scalpers. So of course, if you have a previous relationship with the gun store people, then you may be able to buy more.
Do you have any comments or suggestions on how to find ammo right now? Let us know in the comments below.
Read Next: Will Ammunition Prices Go Back Down?