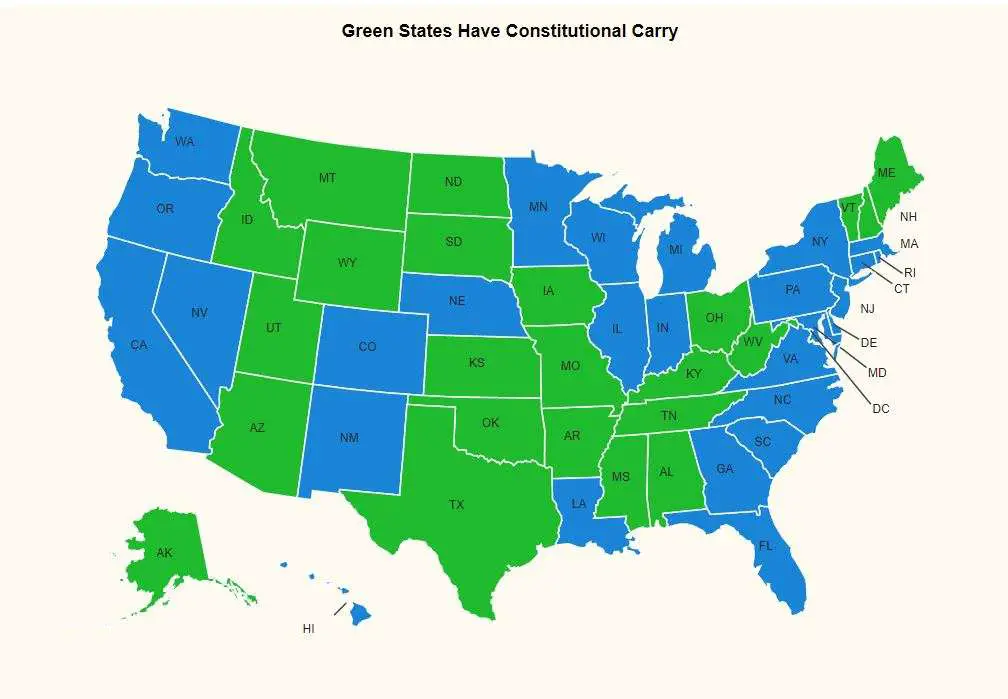 Our friend Jared over at Guns & Gadgets just recently reported that three states have Constitutional Carry on the horizon, if they can get it done.
Those states are Nebraska, Virginia, and Florida. If you live in one of those states I'd like to encourage you to reach out to your lawmakers and let them know that you want your freedom re-instated.
What is Constitutional Carry? For simplicity, we can also call it "permit-less carry" where you don't need to get the government's permission to exercise your Second Amendment Right. I go further into detail in the article in which that link points to.
As of right now, I'm pretty certain Florida will be the next one in line, as the 26th state where you don't need a permit to carry a firearm for self-defense, but only time will tell.
The main reason for this, in my humble opinion, is because Governor DeSantis needs to show support for the Second Amendment to win the gun vote for a presidential bid if he ever decides to run, in 2024 or beyond.
As of right now there are 25 states that are considered Constitutional Carry, where a permit is not needed to carry a firearm.
That, by the way, is what the founders intended when they wrote the Second Amendment. Their government, from England, said they couldn't have guns. So, they decided to make it impossible for the future government to infringe on the right of the People to keep and bear arms by writing down Amendment #2.
It's not #3, #4, #10, or any of the others. Not that those aren't important, because they are. The difference is that #2 protects the others by flipping a big old bird at tyrants wishing to strip the rights of the People.
In other words, if they want to take the free speech, the right to assemble, the right to due process, etc., they have to take our guns, first. And, if they want to take our guns, they get the bullets first.
Currently half of the country have laws passed saying that an individual doesn't have to jump through unnecessary hoops to "apply" to carry a gun. In other words, those states recognize that the Second Amendment is a right of the People (as they should), and that to make any laws preventing them to keep and bear arms is a violation of that right.
When the scale officially tips to Freedom's direction, and it will happen at some point, it'll be a huge blow to the anti-gun crowd.
You can watch Jared's video, here:
Read next: I did not lose my guns in a boating accident.