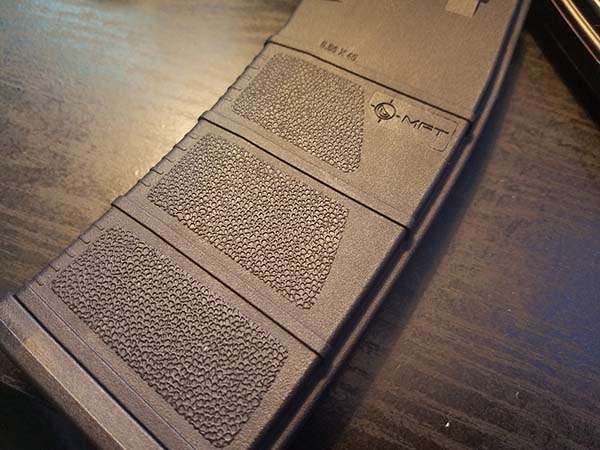 What follows is my MFT magazine review. Please note that they have released their newer Extreme Duty mags, but this is not a review of them. I'm working on that one so stay tuned:
Mission First Tactical, if you didn't already know, makes a lot of AR-15 accessories. The accessory I think they're most known for is their Minimalist Buttstock which is a great, lightweight addition to any AR-15. Something you may not know about, is that they also make some of the best AR-15 magazines on the market, as well.
I've had a couple of these standard capacity (30 round), polymer AR-15 magazines for a few months and figured it would be a good time to bring you a review, and highlight some of what makes Team MF'ER mags a good addition to your setup.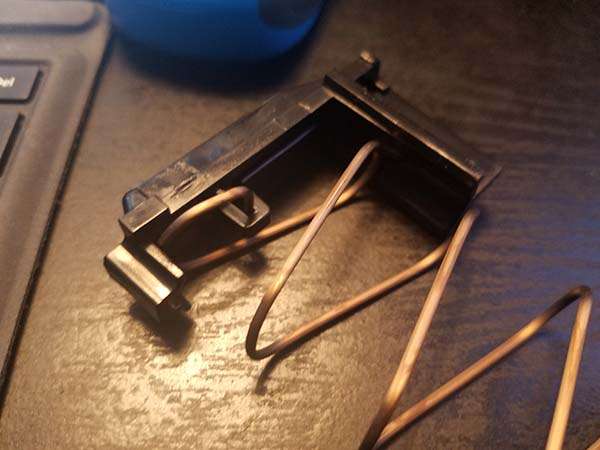 First things first, the four way anti-tilt follower, which is a standard these days across almost all popular AR-15 magazines, works like it's supposed to and I haven't had any malfunctions to date that were magazine-caused issues in my mil-spec AR-15.
The polymer seems to be strong and I tested it by putting my 300 pound ass on top of one with all my weight bearing down on it, a few different times, while using only one foot (while the other was up in the air, to get all of my weight on the mag).
After I picked it up, it still worked great and was not deformed in the least. In other words, this is a solid magazine.
The Mission First Tactical standard capacity magazine has a stippling texture that doesn't seem all that grippy but looks pretty good. As someone who was in the Marines for four years with slippery metal cased magazines, that didn't really bother me.
As the other major polymer AR-15 magazine makers do, the MFT mag is front end ribbed, for my pleasure, and to help the operator swap mags like a pro. I also have a solution to slippery mags, if you require some help in that area. It should come as no surprise that I personally endorse Talon Grips (unpaid, I might add) to anyone looking for a more grippy texture on their handguns. They also have grip sheets that you could cut up to put on your AR-15 magazines.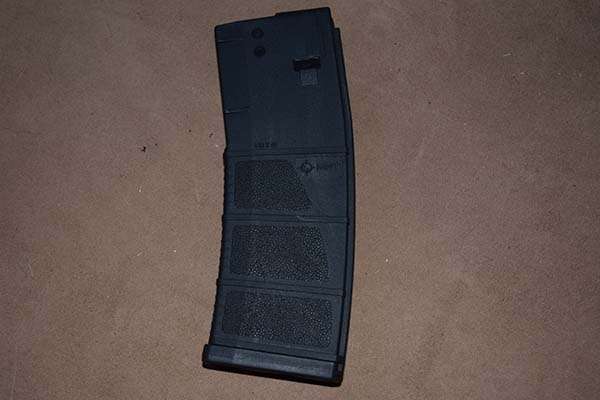 After all, the last thing any of us need is a magazine to slip through our sweaty hands in the heat of battle or in a competition. If you remember correctly I did a Talon Grip giveaway in a product review, and I only give away products that are high quality and personally use. I never giveaway garbage. Talon Grips fit that bill, and so does Mission First Tactical.
You may be wondering if I like these magazines enough to give one away, and if you are, keep reading to the bottom because you're in luck. More on that in a minute. But first …
Whereas on other magazines there is a dot matrix area on the bottom side-wall, these MFT mags have a small area on the bottom of the floorplate to help you mark them. Speaking of the floorplate, the magazine is easily disassembled without tools by pushing two small buttons on the bottom. I would like to say, however, that if your fingers are fat like mine are, using a pen tip, or 5.56 NATO round will help you get it apart that much easier to expose the stainless steel spring and follower.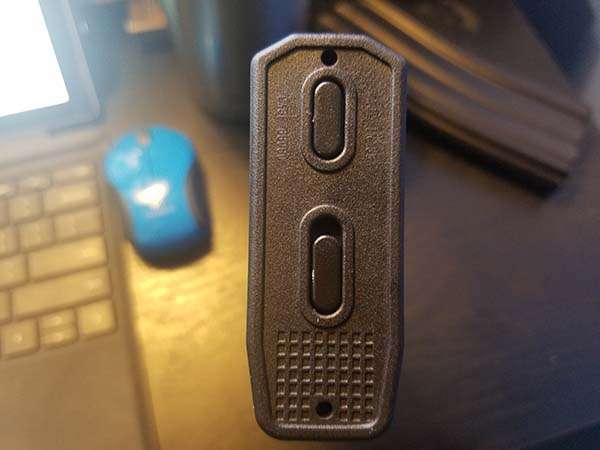 This MFT AR-15 magazine is competitively priced at $14.99, and you can buy a box of 10 of them for $149.99. In addition to the 30 rounders, they also offer magazines in other capacities, if you live in a less-than-friendly gun state with magazine capacity restrictions.
They can be found for cheaper here.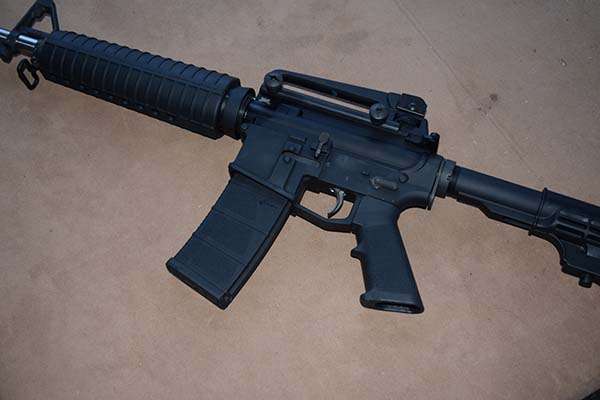 Finally, as a bonus, Team MF'ER makes all products right here in Pennsylvania, and provide their stuff with a lifetime warranty. Only companies who stand behind their stuff offer such great warranties.
MFT does, and it shows in the quality and their corresponding warranty. Am I comfortable saying that these are some of the best AR-15 magazines out there? Yes I am and they get my stamp of approval–for whatever that's worth to you.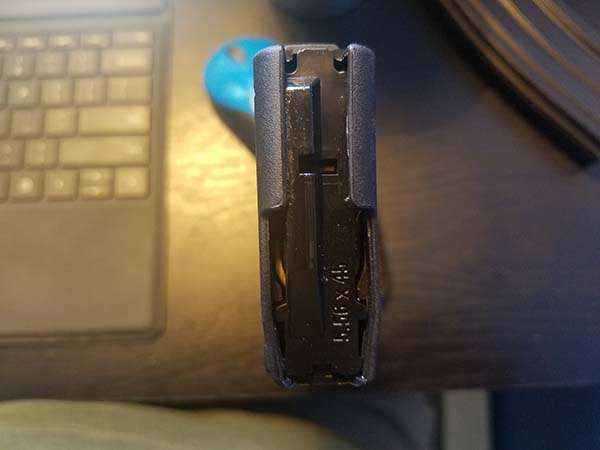 That about does it this time around. I do want to say that at some point in the very near future I plan to do a torture test where I absolutely destroy one of MFT's magazines, as well as one from all of their major competitors to see which one lasts the longest and works the best after I beat the utter snot out of them. Stay tuned for that, and I'll be sure to let you know when it gets done.
Have you tried any of MFT's gear before? If so, let me know what you think about them in the comments below. Buy MFT Extreme Duty 30 round standards, here. This concludes my current MFT magazine review.