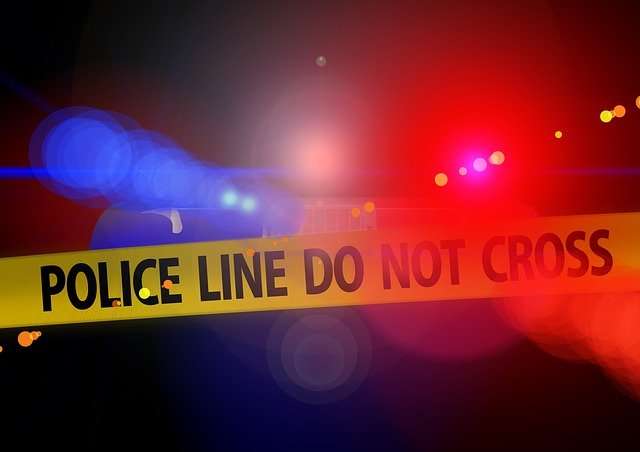 Salt Lake City, UT — A pair of cousins attempted to rob a father and daughter during a cell phone sale meetup this past Saturday. Then, after the pair of cousins ran away, the father opened fire on the them, stating that he feared for the lives of others, because they had a gun.
One of the cousins is able to be tried as an adult, 20 year old Buk Mawut Buk, was booked into the Salt Lake County Jail on suspicion of two counts of aggravated robbery and giving intentional false information to a police officer.
The other cousin is a juvenile and will not have his name released. He was also questioned by police.
It's also being reported that the father who opened fire at the criminals as they fled will not be facing charges.
Police interviewed the cousins and found out that the cell phone listing was created by Buk, who admitted to planning and committing the crime and made the confession that he had both a knife and a BB gun that he threw away as the police chased him.
The father and daughter agreed to meet Buk to exchange $290 for an iPhone, and had knocked on the door at the address Buk had given to them. When nobody answered the door, they left. As they walked away, the two cousins approached, brandishing a firearm and a knife.
They demanded the money as well as a cell phone sitting on the center console of their vehicle. The father gave them what they asked for, and as they ran away the father fired three shots at them, missing all three times.
Analysis:
This is an interesting story, for sure. I would have done a couple of things differently, but remember, no matter what–in the heat of the moment whatever I say here would likely go straight out the window.
First, rarely ever is it a good idea to travel to someone's house whom you don't know to do an exchange for something. It's almost always a better idea to do some sort of exchange, selling something etc., in a public place where just the presence of other eyeballs could be enough to deter criminals from acting.
This isn't always true, but it's much safer than a meetup at someone's house–which is what it sounds like happened in this story.
Thankfully, the father went with his daughter, and was able to protect her with his presence.
If you read my analysis from other, similar stories, chances are good you know the next thing I'm going to say. Which is, it's rarely a good idea to shoot at a suspect as they flee. The DA in some areas will have a field day with a situation like that. Again, you have to approach each situation and instance differently, and in this instance, it may have been fine.
The simple statement "I feared for the safety of others" when your threat is over may not be sufficient. Then again, nobody was shot by the father, which ultimately leads me to my next point.
If you're carrying a gun for self-defense, you should be practicing with it, both at the range during live fire training, and at home with dry fire practice. Your very life could one day depend on it. If you don't know how to dry fire, I strongly recommend a book from my friend, Annette Evans.
Annette is a good friend of mine and she is considered by many to be authority on dry fire practice. It's insanely cheap, will up your shooting ability, and can be found on Amazon.
Here are some other Defensive Gun Use stories on our website:
Man Calls Police To Report Shooting, Fails To Explain It Was By Woman He Tried To Rob
Wife Shoots, Kills Husband After He Threatens Her