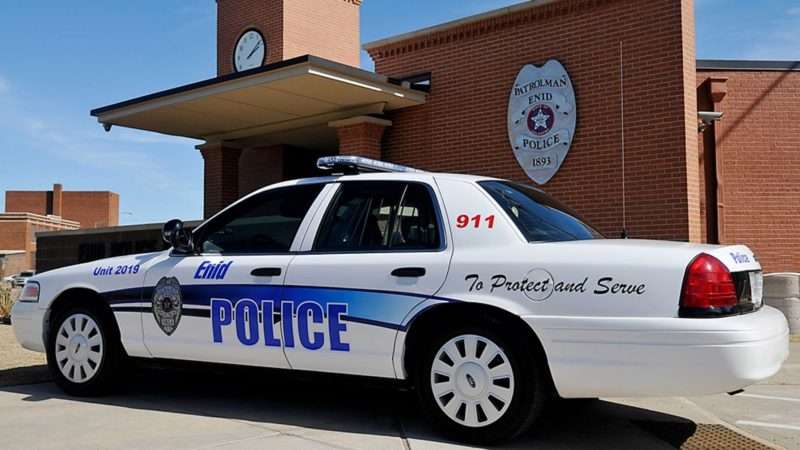 ST. Louis — A man named Andre Tunstall found that his Porsche was stolen last Wednesday. Taking action to find his stolen property, Tunstall took to Facebook looking for tips on where his sports car might be.
Shortly after, someone reported that the stolen car had been seen in an alleyway in the Baden Neighborhood. He went to where the car reportedly was, and because the car had a flat tire, waited nearby for a tow.
That's when Tunstall saw a man approach with the Porsche's key fob and walk toward the car causing Tunstall to draw his gun, order the man to the ground, and hold him there until police arrived back on scene.
Tunstall said about the incident: "He had his life spared and that's not anything to brag about," Tunstall told KTVI. "It's just for him to move forward and be a good father to his kids."
Police charged the alleged thief Samuel Jamar Harris with first-degree tampering with a motor vehicle. This isn't his first time facing this type of charge.
Analysis:
WTF? Where do I start with this?
In many areas of the country, Tunstall would have been charged with assault as it's generally not a good idea to point a gun at someone unless your life is at risk.
In most jurisdictions, protection of property is not reason enough to pull your gun out, and just merely pulling your gun out can be seen as deadly force in the eyes of those who could throw you in jail.
Granted there are some states, Texas comes to mind last I heard, where you can protect property with force. But, I believe you have to catch someone in the act of committing the crime, but I could be wrong there. In this particular case, the alleged thief may have just found the key fob and picked it up as he looked around.
But, in other areas, protecting your property with deadly force could be a felonious charge. And, when you take what he told reporters about the thief having "his life spared" this is definitely an example we can all learn from. (Check this article out about why it's bad to talk to anyone after defensive gun use.)
First off, rarely is it a good idea to talk to the press after an incident like this. Anything you say is on record and can be used against you in a court of law either now or in the future. Saying some things may be fine, but saying what he did is asinine and in no way should be repeated by anyone who uses their gun in self-defense, ever again, bringing me to the next point:
Sounding high and mighty about sparing someone's life like it's up to you to decide whether the person lives or dies for theft of a vehicle is Re-donk-you-lous.
Gee, sir, thank you for not killing this person whom you have no proof of committing a crime. How do you not know he didn't just come across the key with the intent to return it to its rightful owner? Sure that's a stretch, but so is saying that you spared someone's life for allegedly stealing a vehicle with NO PROOF!
Deadly force is best used to match other deadly force. At no point was Tunstall's life in danger based on the reports we read, and have to therefore come to the conclusion that this deadly force was not justified.
Deadly force should technically only be used against individuals who are displaying an immediate threat to your life or similar circumstances. Protection of properly is rarely one of those similar circumstances. Finally, keep your mouth shut after the use of deadly force (<–an article by a cop explaining what deadly force is). And, make no mistake, Tunstall's actions would very likely be viewed as deadly force in court.
Leave your thoughts on this idiocy in the comments below.