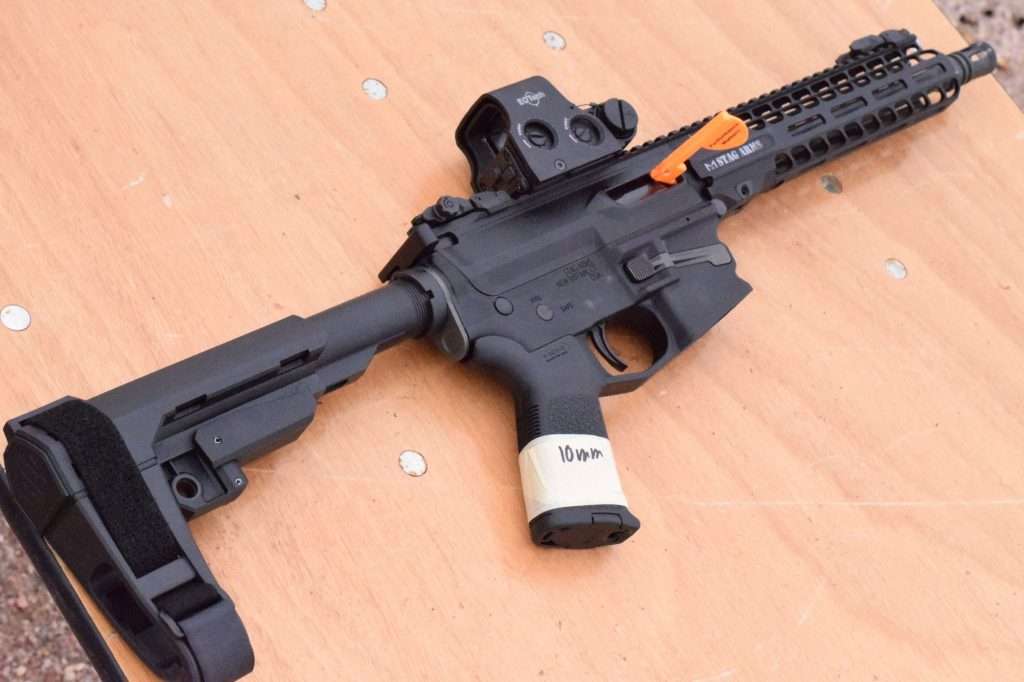 No matter what your thoughts on the pandemic, election, ammo shortages, etc., actually are, one thing is hopefully true for all of us — it has taught us something. For me, I was taught just how unprepared I actually was.
I want to be clear on something that I think is very important, and that is this: We are not out of the woods just yet. When I say that, I mean that ammo is still sky high, gun grabbers are still in charge, and the price of everything is likely set to get much higher.
In fact, just his week we spent more on food and got less of it than in previous weeks. The local stores were out of chicken and milk products. Things are only going to get worse, so I'd urge you to keep stocking up on the things you need.
And if I'm wrong on that, then the worst thing that happens is you have some extra food. If I'm right, however — which I am — things are going to get worse. We're in a massive bubble that, once it pops, is going to wreak havoc on the country.
I love my fellow Americans, but we've grown lazy and unable to survive when things get tough. The recent gasoline shortage showed us just how fragile our system can actually be when attacked, and it could get worse.
I'm not trying to fear monger here. I know it sounds like I am, but I just want us to all wake up. If we can all be a little bit better off, if we can all be a little bit better prepared, then it's worth it.
I study this stuff and can say with near certainty that we are in for a world of hurt in certain areas. There is a chance the ammo won't be coming down in price for at least a couple of years.
In addition to that, many of the people I follow say the following things:
We are in a massive bubble
The price of food and other consumables are going to continue to rise
Inflation is right around the corner (and maybe hyper inflation)
But let's forget about all that for a moment, because it's largely outside of the scope of this blog. Let's get back to guns and something else I've learned.
Off caliber guns:
The lack of ammunition very early on has taught me a thing or two, and that is owning a gun in an "off caliber" is actually a good thing. The reason why is because those off caliber guns use ammunition that sticks around for longer on the shelves.
To be honest, this is something I was taught in the last ammo shortage when Obama was president, as well. I swore up and down that I'd buy a 40 or 10mm handgun, but never actually did.
And yes, I do consider those to be off calibers simply because they're not as popular as 9mm or 45 Auto, which are the two most popular semi-auto handgun calibers.
I have a 40 cal gun right now in on loan and I'm pretty sure I'm going to buy it from the company.
Other off caliber guns for rifle platforms, are things like 6.8 SPC and 224 Valkyrie.
I have a 6.8 SPC AR-15 right now, and I've seen both of those calibers in local(ish) big box stores just within the last month.
.223 and 5.56? Not so much, though it is getting better and saw some green tips at the Academy that's about 1.5 hours away last week.
When you're used to buying a few boxes of ammunition a week, it's hard to stop buying it. Having a gun in an off caliber that you can still buy for is a good idea.
Even better is if it's something that is a dual purpose. So I have 9mm pistols and 9mm carbines, but 9mm is obviously not an off caliber being that it's the most popular handgun cartridge in the country.
Instead, the 40 S&W can work in handguns and carbines, as well. I have an AR-15 pistol on loan from CMMG in 40 that a review will be forthcoming on, and can say that it works well, and I've been able to stock up on 40 S&W as well.
Keep buying ammo:
Yes, I think you should keep buying ammunition. I have to be very careful with what I say here, but you may need it soon. Even if it is expensive, with the war declared on American gun owners, you might need it.
Even if nothing ever happens and the gun grabbers decide to quit grabbing our guns, there are still things in the pipeline that you need to be aware of.
Because our fellow countrymen are soft and don't know how to survive when things get tough, they're more likely to turn on each other to steal their food, gasoline, or toilet paper.
When that happens, your guns and ammo just 10X their value as you'll be able to not only protect yourself and family, but also hunt for food.
Don't stop buying ammo, even if it's just a box a week. Buy it because certain things always retain their value. An ounce of gold will always be worth an ounce of gold, and a box of ammo will always be worth a box of ammo.
Conclusion:
Things really are a mess. I hope I'm wrong. I hope we aren't on the brink of something majorly bad, but I can't shake this feeling.
The unemployment rate is too high because nobody wants to work. Nobody wants to work because the government is taking care of everyone with stimulus checks and high unemployment payments. This means that places will continue to shut down because there are no bodies to fill work positions.
Because places will continue to shut down, the economy will continue to get destroyed. Food prices will continue to rise because there aren't enough workers to process the food, transport the food, stock the food, etc.
All the things are going to increase in price, and then the government will stop taking care of people to entice them to go back to work. When that happens, the jobs won't be there because most of the businesses already shut down. Why? Because people refused to work because the government was paying them to sit on their asses.
The SHTF will really happen when people can't buy food because there are no jobs and the stimmy money has run out.
Housing prices will continue to rise until they collapse, and once that happens, the other stuff will increase in price even more as everyone else starts to realize what smart people have known for months now.
We are in a world of hurt.
But I do hope I'm wrong on this one.