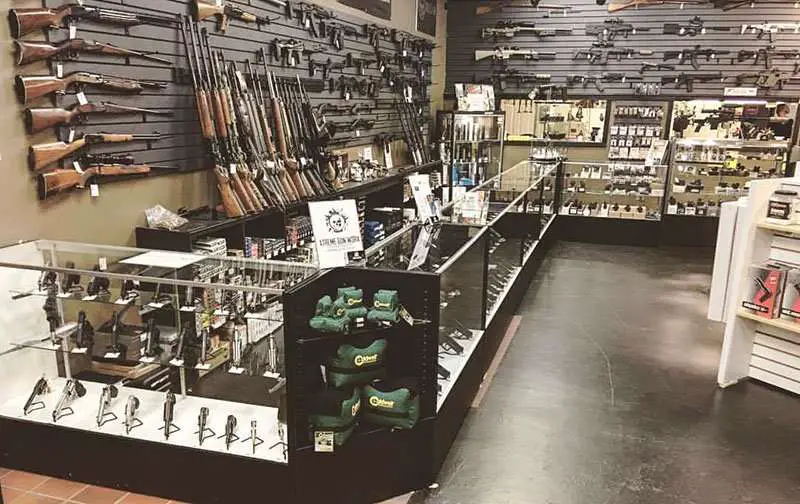 Buying a gun is a relatively easy process that varies greatly from one state to the next. Because it varies so greatly, this is meant to be more of a broad overview than anything else, while giving some specific details on the overall process.
This article is meant to guide you through many different steps and the most popular ways in which a person can buy a firearm.
Let's get started.
How do I buy a gun?
The most common ways to buy a gun are by going to the gun store or going through an online gun store. Either way you must go through a background check to purchase a gun legally.
If you buy online you must have the gun shipped to your local FFL (gun store) to go through the background check.
Either way you choose, you'll always end up in the gun store to go through a background check to ensure you're not a criminal.
Read this guide first, if you're buying your first gun.
At the gun store:
Every transaction ends at the gun store, unless you get your gun through other means like at a gun show or from a family member. And if you get your gun at the gun show, there is still a 99.99% chance that you're still going through a background check.
After all, most of the people selling guns at the gun show are licensed gun store owners, and the last thing they want to do is break the law.
The gun store is usually the best place to buy, because it actually has inventory that you can hold in your hand before you make any decisions. And because you have to go through the background check there anyway you can kill two birds with one stone.
There are plenty of times when the gun store won't have the gun you're looking for, which is why a lot of people resort to buying online.
I would like to say, however, that there is another option, which is to see if the gun store would be willing to order you the gun you want. That way they still get your full business and you get to support a local business.
It's good for all parties.
Background check fees:
Most gun stores have fees associated with going through the background check. These fees are there because the gun stores have to pay for them, too.
Most gun stores have a slight increase in the price of the background check because this is where they make up any lost money by selling the gun.
Believe it or not, there is not a high markup on the guns themselves. Sometimes it is just as few as 5 or 10 dollars. Other times it can be higher.
Most stores make their money on the sales of ammo and gear, or on the transfer fee, which is just another name for background check fee.
The gun store takes transfer of the firearm from the distributor or manufacturer, and then transfers it to you just as long as you can pass the background check.
After that point you own the gun, and not until. Even if you paid for it already, the gun is not yours until you pass the background check.
Many gun stores will work the price of the background check into the price of the gun if you purchase directly from them, though some do not.
Other gun stores will charge you a higher price for the background check if you have it sent to them from an outside source like an online store.
Online Sales:
The next best way to buy a gun is by using an online store like Brownells, Palmetto State Armory, or even one of the smaller ones. The main benefit to buying like this is greater inventory, especially in a shortage like we're currently finding ourselves in.
For example, our local gun stores are picked over right now, but I can still go to an online store if I wanted to and find a gun I wanted to buy.
I could buy the gun and have it shipped to my local gun store as my FFL (federal firearms license) to do my background check. Remember all gun sales end up at the gun store.
State laws regarding gun purchases:
Every state is different and will have different laws. For example, in some states you cannot bring your gun home the same day. Others, you can.
I won't be going through each and every state gun law in this article, but do want to say that it pays for you to do some research before you go so you know what to expect.
Straw Purchases:
I couldn't not cover this, at least briefly. It is never a good idea to purchase a gun for a person who cannot pass a background check by his or herself.
This is called a straw purchase and it is against the law. If you get caught in a straw purchase you will go to jail.
Conclusion:
There are a few different ways you can purchase a gun. No matter what, all sales end with a background check, unless you go about it illegally or deal with a family member.
Learn how to sell a gun, next.