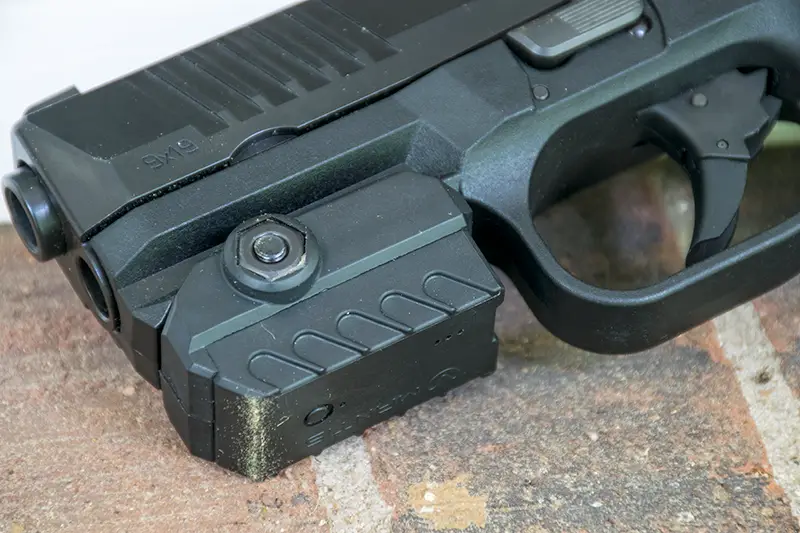 MantisX Review
Dry firing is one of the most essential aspects about getting better with your chosen firearm, whether a long gun or a pistol. Dry firing your gun is exactly what it sounds like: Firing your gun, empty. No ammo is necessary, and in fact, it is unsafe to dry fire with live ammo because you usually do it in the home.
And, while it is totally possible to just rack the slide on your gun, go through proper shooting mechanics, and then repeat the process, there are tools out there to help you understand what you could be doing better. (If you want to know if dry firing your gun is safe, read this article we wrote on the subject, by pushing that link.)
Dry fire is a tool Marines have in their tool box when they train with guns (I'm a Marine and know firsthand) and the rest of the world had finally caught on to this phenomenon a few years back with the introduction of certain dry fire tools, designed to help the defensive and competition shooter up their skills.
One such tool is the Mantis X dry fire training tool that we're about to talk about. But this begs the question if you've never heard of it —
What is MantisX?
The MantisX is a dry fire tool that is designed to attach to your gun and give you real time feedback to make changes as you train that actually help you get better. It communicates to your phone via Bluetooth technology and outputs the information to an app you've installed on your smartphone or tablet, and gives you advice on how you might be able to fix what it suspects you're doing wrong.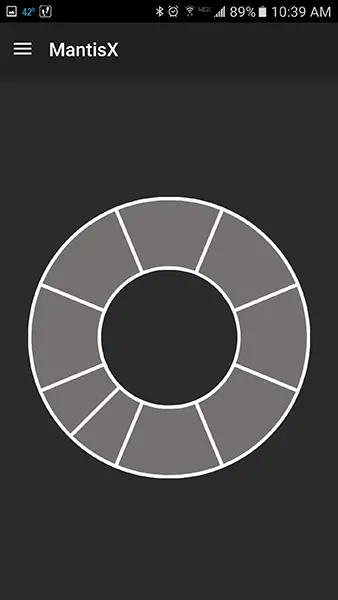 While dry firing your gun is a great thing to do for trigger time, the amount of information you receive from it is limited. While it is true that you can put a penny or an empty casing on top of your front sight, only so much is learned from this method.
Personally, I have trained this way, and it does help you work on trigger control and other shooting mechanics. Where it lacks, however, is giving you an idea of where your shots land on target, helping you figure out why you can't hit your target.
In other words, if my front sight travels too far from the target, it measures that. The sensors in the device track the direction it travels, and lists likely reasons why your shot would have been high and to the right. Or, low and to the left.
Then, it displays how you might be able to fix it on the screen of your phone and gives you a score.
How Well Does Mantis X Work?
For my MantisX review I wanted to see if I could fool the device. I therefore tried to throw the device off several different times to see if  could get it to pick up on things I was doing wrong on purpose, to test the output.
I was successfully able to throw the device off multiple times, with it registering that I was, in fact, doing something wrong. It didn't, however, always state the exact thing I was purposefully doing wrong, but it did most of the time.
I would not call it 100% accurate all the time, though it did always pick up that I was doing something wrong which should force the shooter to concentrate more on all aspects of shooting mechanics and still help the shooter get better.
How Does MantisX Work?
There are a couple of different components to this. First, is a Bluetooth-enabled device that you attach to your accessory rail equipped firearm (though they do have an adapter for guns without a rail).
This device has some sensors in it that track the movement of your muzzle just before the shot breaks (trigger is pulled). Whatever data the sensor picks up just before and after that shot breaking, is sent to the app on your phone or tablet in an easy to read and understand readout.
It's actually quite intuitive.
The device actually collects data based on your dry and live firing, and sends the information to an application on your phone.
From there, you can see what you're doing wrong, each time you squeeze the trigger. And, obviously, it's not a one and done thing. For my MantisX Review I went through countless repetitions of dry firing and reading the output.
Anticipating the shot? It'll let you know. Too tight of a grip? It's got your back. Pushing the gun to one side? Yeah, it's got you there too.
In short, it'll tell you all you're doing wrong, sort of like an instructor would do, and help you become a better shooter because of it. Again, it isn't meant to replace an instructor but as far as dry firing in your home is concerned, this tool delivers an excellent return on investment.
(By the way, ConcealedCarry.com sells them and swears by them.)
Another plus, is that I was actually able to track my progress during the course of time I've had it, both for my MantisX Review, and afterward (and it's been roughly 3 years since I've had it. And I have it on my desk right now, and the above picture is an updated gun as I no longer use that Springfield XD).
It's beneficial because even though I thought I fixed an issue, like having too tight of a grip, I found that old habits don't leave all that easily.
I still grip my pistol too tight, continuing to grip tighter and tighter as I press the trigger. Oddly enough, that is something confirmed by one of my latest instructors. Interesting how that works out.
Did The MantisX Help Me Get Better?
Yes I think overall it helped up my shooting proficiency quite a bit. But it's only going to do this with repeated dry fire use. I also think it can help other people, and know a few shooters it has helped quite significantly.
Now, I do want to say here that it isn't perfect, as no technology is. But, having the chance to learn something from a piece of gear that actually turned me into a better shooter, is worth the $150 price tag the MantisX costs.
The biggest advantage, in my opinion, is actually something that is an accidental benefit. I'm actually forced to want to squeeze the trigger better in a never ending competition with myself and this little machine.
I was stuck in a rut for a bit as I would go to the gun range and just go through the motions of being there, not really getting anything out of it.
When I have the Mantis attached, I get feedback, and want to shoot as close to 100 as I possibly can. It's almost like a competitive nature kicks in, and I'm competing with it.
Therefore I find myself dry-firing more and because of that, along with the feedback given with the application, I'm improving at the range. It really is helping.
Here is a short video of me demonstrating it for you in dry-fire mode outside in my old PA backyard. This was a few years back and I was nervous on camera:
I see this tool being used by people like myself who just want to become more proficient and accurate with their self-defense weapon of choice, as well as instructors looking for another tool to use in the classroom.
How Do I Use The MantisX?
First, you buy the device, preferably from ConcealedCarry.com (to support an American small business). Then, once you get it in the mail, you download the application available in the Android and Apple marketplaces.
Then, make sure you follow the directions that come in the box. Connect the device to your phone via Bluetooth, and choose your settings.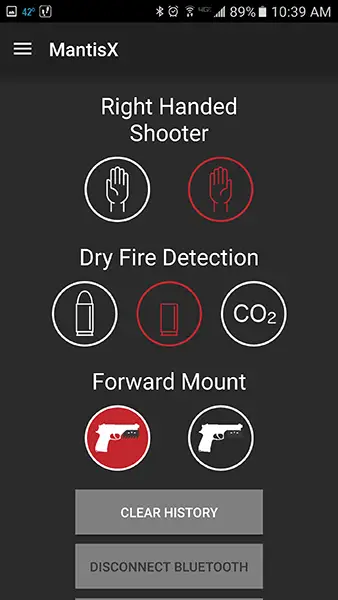 After that, just hit the train button on the app, and you're ready to go.
Again, it's not perfect. There were a few times where I was able to fool the device with one thing and it gave me a different reason for the inaccuracy. But, overall it's worth it and it will help you get better at shooting.
Overall, I think this is a great product that is designed to do one thing: Help you become more proficient with your self-defense weapon of choice. If you're ever attacked, being able to shoot accurately is paramount.
The MantisX helps you achieve that. You can learn more about it, here. (That link goes to concealedcarry.com)
What did you think about my MantisX review? Let me know in the comments below.
This is an update to the original review, first done January 14, 2017.
These app screenshots are from my old phone, in the original app. The app has updated.