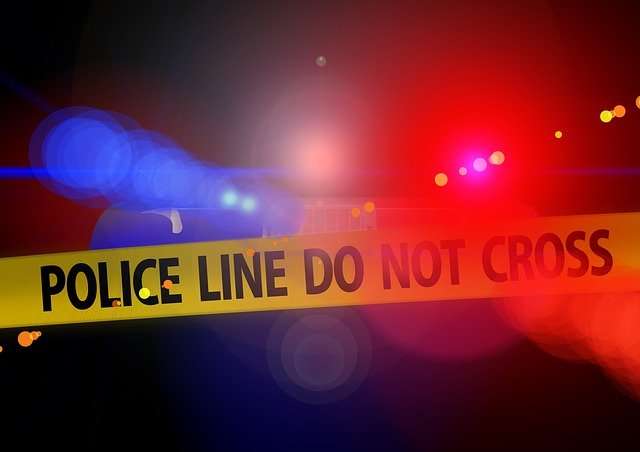 Wesley Chapel, Florida — A man was at home playing video games at 12:30 in the morning one day last week when three armed intruders broke in to his home, who may have been there to steal firearms knowing he was a gun enthusiast.
The Pasco Sheriff, Chris Nocco, said in an interview that the homeowner was alone playing his video games when he suddenly heard glass breaking toward the back of the home.
The homeowner armed himself with a gun and started to walk down the hall, which is when he made first contact with an armed intruder wearing dark clothes and wearing a mask. The man apparently had a gun pointed down the hallway where the homeowner walked.
He shot at, and killed, the first man and was then forced to engage a second one, who was right behind the first.
The second one also died.
At some point after the first two had gone down during the altercation the final intruder fired off his own shot, but the homeowner was also able to shoot the third man one time, before the homeowner's gun jammed on him.
He went to retrieve another gun, and as he did the final intruder, who was now shot, made an attempt to escape. He didn't make it far, as the homeowner's armed neighbor held the intruder at gun point until the police arrived.
The suspect was brought to the hospital and was treated for his wounds. He's expected to survive and is now being charged with two counts of second-degree homicide and one count of home invasion robbery.
The Sheriff said this about the charges of murder:
He is accountable for the deaths because it was during the commission of a felony that he was involved in that those two people died.
All three intruders had violent crimes on their records, and the homeowner believes he was targeted by the men because he's a gun enthusiast who is open on social media platforms about his collection with pictures of his guns.
The case is currently still under investigation, but the Sheriff also believes there was another connection.
This brings up the ever more important question about whether posting pictures of your guns online is a good idea. Seems as if, especially in today's climate of violence, it may not be a good idea because it makes you a bigger target.
Then again, it's never a good idea to live in fear, either. I guess the choice is ultimately up to each one of us. But, maybe we can all do a better job of keeping where we live private.
Here are a few more DGU stories:
Crackpipe man shot by homeowner.