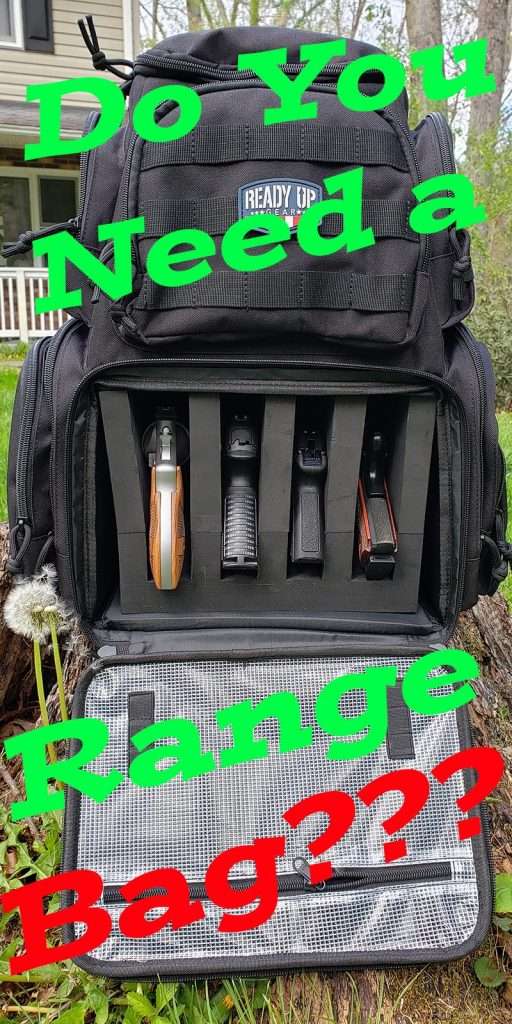 Certain things are absolute necessities when shooting becomes a hobby. One of those things is eye protection, and another is ear protection.
After all, you only get one set of eyes and one set of ears. Once you lose your hearing or sight, it's gone.
But is there anything else you need if you're serious about shooting? Well, besides the obvious being a gun and some ammo, yeah … I can think of a few other things.
Let's take a look at one of them right now–
Do I need a range bag?
Yes, there are a few different reasons why you should have a range bag that is dedicated to being just your range bag. First, if you have a bag that is pre-filled with what you need, you'll be guaranteed to always have your gear. Second, if you ever use your range bag for something else, like traveling, trying to get on a plane with ammo accidentally left in your bag could jam you up at the gate.
Let's tackle each of these in turn, and learn more about why having a dedicated range bag is important.
Your Range Gear:
Certain things are important. I've been guilty of not having certain things with me when at the range. And in fact, on more than one occasion I remember forgetting my hearing protection in my house.
As stated above, not having ear protection is bad. But because my home was about an hour away, I stuck some crappy foam inserts in my ears and ran. I regretted it, because my ear canals are bigger than average and my ears rang for several hours afterward.
That day stands out to me because I was testing an Adams Arms Battle Rifle in 308 with a Jet Comp Muzzle Brake. It was devastating to my ears.
I also always try to have a medical kit with me while at the range, just in case something bad happens. One day I forgot my med kit when I needed it after my dad got hurt and began to bleed all over the place.
That's a bad situation to be in.
One of the reasons why I'd forget my stuff is because I'd use the bag for something else. I'd take the stuff I'd need for the range out and then forget to put it back in again when the time came for me to head back to the range.
Since I've started using a dedicated range bag I don't have these problems anymore. The reason why is because I only need to take my hearing protection out when I get to the range, or if I need to change the batteries on them.
Traveling With Your Range Bag:
If you don't travel much this might not apply to you. But I do travel for work quite often and have seen this jam people up firsthand.
Imagine trying to get ready for a flight so you grab your range bag that doubles as a carry on bag. Maybe you house your spare jammies, a laptop, some headphones, etc., in this bag on your flight.
So you remove your hearing protecting, your eye protection, your targets, etc., but somehow you missed a box of ammo at the bottom.
They don't allow ammunition in carry on luggage. You can check it, but it's not allowed in the plane's cabin area — for hopefully obvious reasons.
This could not only cause a jam up for you trying to get on your plane, but with the cost of ammo right now who wants to have it potentially taken away?
Having a dedicated range bag for this reason helps out tremendously.
Dedicated Range Bag Options: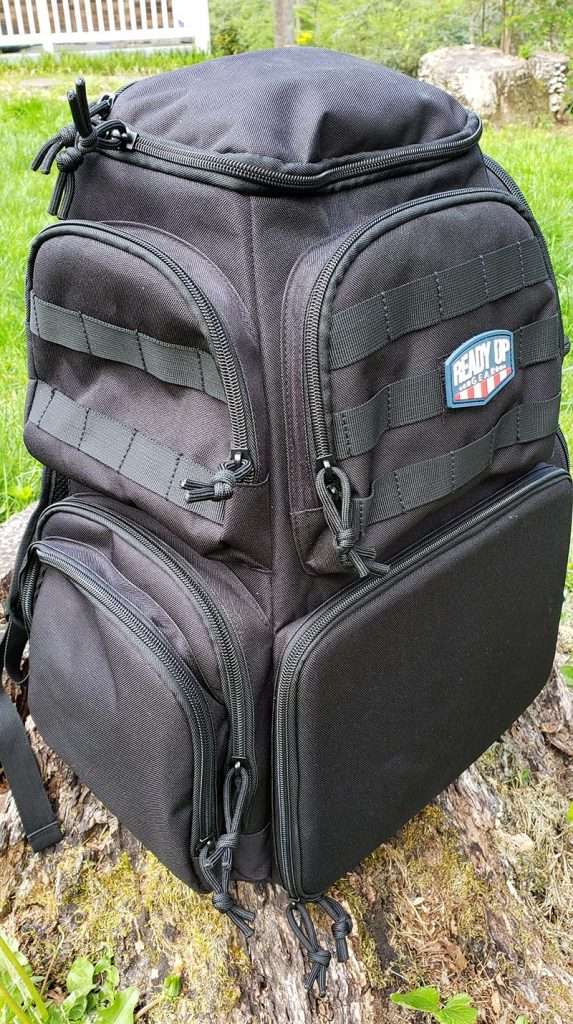 There are several different options you can use for your dedicated range bag. No matter what you choose, I do believe that utilizing a bag that stores all of your usual range equipment is a necessity.
I used to just use a regular old back pack that I picked up at Walmart as a range bag. That worked fine for a while, but then my bag got damaged in a move, and I had to come up with a different idea.
After moving, for a short while, I used a cheap duffle bag. But I found the lack of different compartments in a duffle to be obnoxious as I attempted to find something that was always underneath everything else in the last corner I'd search in.
After that, I started to use a regular backpack again, which is where I'm at right now, with the exception of being sent the above pictured range bag, which is actually really sweet so far.
The above pictured bag is called the Range Ruck. I just got it sent out to me by the folks at ConcealedCarry.com to do a review on. I dig it so far because it has a pocket for four different handguns, and it even fit my 8-shot 357 magnum revolver, which is utterly massive.
There are also plenty of other pockets for my hearing protection, ammo, and magazines.
You can see more on the Range Ruck, <—by pressing that link.
Anyway, make sure you stay tuned for the review on the Range Ruck, as I'll be putting it through its paces, shortly.