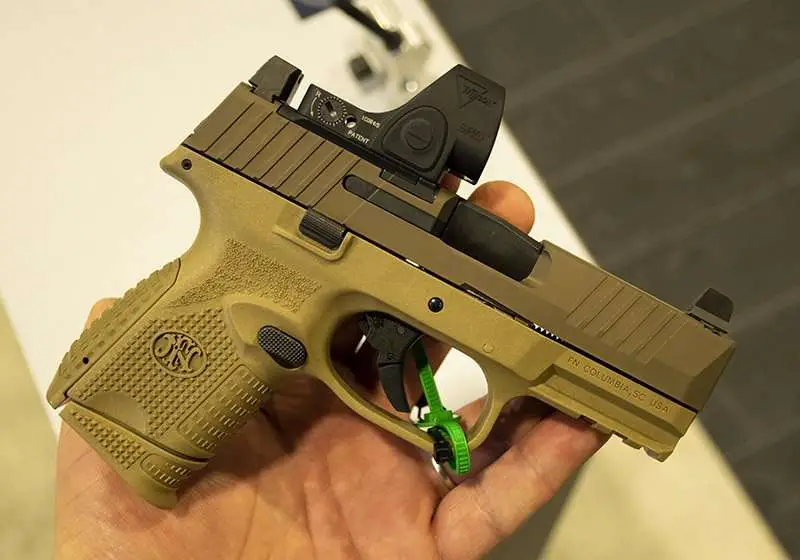 If there is one thing that absolutely plagues gun shops, or anyone who sells "risky" products, it is the way they are forced to accept payments. I learned this firsthand when I opened my small retail ammo distributorship.
Trying to find a company to work with me to process credit was nearly impossible. Thankfully we were able to get it worked out in the end, but it was way more expensive to process the transactions than I wanted it to be.
Of course, we were an online-only shop. In person transactions aren't as difficult and can still be done with cash.
However, if you wanted to buy ammo or something else online, the only way to actually do this is by utilizing your credit card.
Also, most of us aren't exactly toting massive amounts of cash around with us. Sure, we can go to the bank and pull some out, but that's usually followed by some questions by the teller about why you're pulling out a large sum of money.
As if it was their business.
Many folks don't realize this, but they're instructed to ask why for dollar amounts over a certain denomination so they can report it back to whomever keeps track of such nonsense.
Again, it's none of their business.
I can see the conversation unfolding:
Teller: so, how come you need all this cash?
Me: I'm getting ready to buy an AR-15 and 5,000 rounds of ammo.
I'd probably get a visit from the cops.
This is where crypto currency comes into play.
Hear me out on this, because while you may be against this sort of payment option, I think it's the way forward for gun retailers and buyers. And, it makes things a lot better, privacy wise.
Before I move on, let me just say that I'm not a financial advisor and nothing I say should be considered financial advice.
Why Cryptocurrency is the way forward for gun retailers
The main thing to keep in mind for cryptocurrency, is that it is mostly anonymous and cannot be stopped unless the internet goes down.
There are also zero rules about what you can and cannot buy. There are zero rules about who can or cannot accept a payment. That is the key. Nobody can tell Brownells or Cabela's that they cannot accept a payment for ammo or a gun because there is no middle man.
And as far as I can tell, there is no reporting agency that tells anyone what it is that you just bought. It's between you and the company. So all of this nonsense about things you buy, police ordering PayPal, MasterCard, or Visa to tell them who bought a bump stock or FRT trigger, goes bye bye.
As it should be. Why? Because it's nobody's bidness.
Sure, the company can still disclose all of that info if they wanted to, but we all know how that'll turn out for the company.
All of the above just to say that it is anonymous.
Side benefit of Cryptocurrency
There are some side benefits of crypto that some folks don't realize. For example, I use mine as a savings account that actually earns between 4 and 6 percent interest. I won't get into much more of that here, but this is a very nice benefit that I'm enjoying.
If you put your money in a savings account you're actually losing money because of the inflation rate being much higher than the actual yield on the account itself.
While the crypto itself is volatile, it still pulls in a yield. And because this has been around since 2009, it's still young but not exactly new. This means that while it hasn't worked out all of its bugs just yet, it has shown a proof of concept and has world-wide interest.
In other words, Cryptocurrency is here to stay.
The main problems with cryptocurrency
As far as I can tell, the main problem with crypto is that it has a steep learning curve and barrier to entrance. Because it takes some research to understand and you can't just stroll down to the local bank and open a Bitcoin account, it's not the easiest thing to get into.
But opening an account on one of the major crypto exchanges is a good idea. It can be a good idea to open the account, claim whatever free crypto they offer you, and keep learning about it
Please know that I am not a financial advisor and that the crypto market is volatile. You may or may not lose money when you invest.
Conclusion:
It may be a harder concept to grasp than traditional money is, but it is the future of transactions. I believe that. And because it is the future, those who don't opt to use it now will get left behind.
Because of that, it's just a matter of time before the bigger gun retailers start to accept Bitcoin and other Cryptocurrency as a form of payment for guns and ammo. It'll happen more and more as time goes on.
It's easy to get started, and signing up for a free account gets you some Bitcoin.