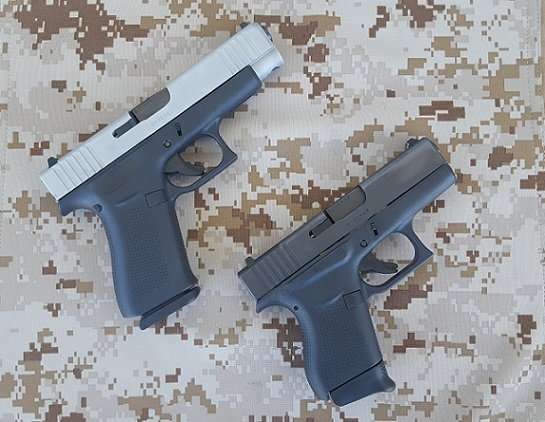 Continuing on with our concealed carry tips for both the beginner and the veteran carrier, we move on to gear and mindset. We'll cover these things in a moment, but first, if you haven't read part 1 yet, you can do so, here.
Concealed Carry Tips —
The tips found in this article are meant to get you thinking about your chosen gear, so holster, gun, belt, etc., as well as help you attack your mindset.
By following the advice presented here, it's our goal to help you become more proficient as a defender of self and family.
Let's get started.
Your Gun:
Your gun is important, and this is one of the areas where a lot of gun carriers fail big time. We've all done this at one point or another, and I'm even guilty to some degree of aiding others to do this because I've written this type of article.
You know the articles, right? Top 10 best whatevers. They could be 9mm, 380, revolvers, whatever. The truth is, we have to write these types of articles if we want to get people to come to our website.
But I'm going to be the first to tell you that these articles are only meant to help you get started on the journey to finding your good gear.
There is no such thing as the "best gun." Or, really, the "best" anything. The reason why is simple: What works best for me, may not work best for you.
In terms of reliability, sure. There is a hierarchy of sorts when it comes to which gun manufacturers make better guns than others in the minds and eyes of most people who have been around for a while.
That's just a given. For example, if you were to put a Taurus pistol next to a Glock and asked a group of 10 gun owners which was more reliable, at least 9 of them would say the Glock.
But, that does not mean that everyone who wants to carry a concealed gun should buy a Glock. There are plenty of other options out there, and I know plenty of people who swear by Taurus.
The only Taurus I own is the Spectrum that I purchased to do a review on and it's a turd that malfunctions like its life depended on it.
The only reason why I still own it is because I'm not going to sell it to some unsuspecting sap who thinks it's a good gun. So, it serves its purpose as an emergency gun in a room I'm rarely ever in, in case a break-in happens and I'm unarmed and need to fight to a better gun.
I know it'll still get a few shots off, and I've gotten good at clearing malfunctions over my time as the editor of concealedcarry.com but I'd never trust that pistol to be my primary defense gun even though I spoke to people who thought it was a fantastic shooter.
Take those best gun lists with a grain of salt and then go to the range, rent those guns, and shoot them. You need to carry a good gun. You owe it to yourself.
It blows my mind when I see people make a decision based off what someone else says before that person ever even gets a chance to shoot that gun.
It blows my mind even more when I see someone choose a pile of dog turds for a gun that's supposed to save their life, like the aforementioned Taurus Spectrum.
Do yourself a favor and pick out a decent gun that works like it's supposed to. Don't chance your life to a turd.
Ideally, it's a gun that has some aftermarket support for holsters, which is really the next point.
*Side note* If you want to know what my choice for the top 3 best concealed carry 9mm pistols are, there ya go.
Sorry, couldn't resist.
Oh, and while I have you here, check out my best optics ready pistols list, which also goes into why you should seriously consider buying one.
Gun holster:
There are two places where people skimp out, and it's not usually the gun (though sometimes it is as we just discussed). Most of the guns people buy for their first carry piece is going to be just fine.
So, they spend several hundreds of dollars on a gun, but then go  to WalMart to buy a holster for it.
On the bare minimum, you gun's holster needs to be safe. This means that you need to stay away from cloth holsters, most nylon holsters, and any other holster type that allows the trigger to be pushed through the side.
That's a recipe for disaster.
*Side note* Check out this story where a dog shot its owner because she didn't use a holster.
Ultimately your holster should be a formed polymer, like those Kydex and Boltaron holsters, or leather. But first, a word of caution about each:
Polymer holsters can melt and lose their shape if they're left in too hot of an environment
Leather holsters can wear significantly after a lot of time and can be damaged beyond what is acceptable for use. I've seen some of these holsters cause an unintended discharge
The point here, is that you should always inspect your gear to make sure it is functioning properly.
Finally, chances are excellent that you'll end up with a box of holsters before you find the one that works well for you. This is just the name of the game. Because, even though we've got articles titled: best concealed carry holsters, it's just a guide to get you started.
You may buy every holster on that list before you find one that works well for you. Because, again, you and I are totally different people who require totally different setups. That's just the way it is and anyone who tells you that they've got the ultimate solution is full of it (like the vegans of the concealed carry world).
Concealed carry gun belt:
Yes, you need a belt to carry a gun properly on your hip in most instances. No, your regular leather belt that you purchased at the local big box store is not good enough.
The main reason why, is because a belt that is designed to carry a gun is much more rigid than your average dress belt is. Because it is more rigid it actually does a better job of not only holding your pants up around your waist, but also keeping your gun up where it belongs, as well.
This is one of those things that you don't understand until you try it. I recommend Klik Belts for my everyday around town or my house setup, and JM4 Tactical when I'm needed to dress up a bit more. Both of them are excellent, high quality belts that I've been using for YEARS.
You will not be disappointed. You can find the JM4 Tactical review here, and I've got the Klik Belt review in the works.
Oh hey, look at what I found: Top 3 gun belts.
Concealed Carry Mindset:
Everyone loves to talk about the gear. Some people even like to talk about the training. Almost nobody wants to talk about mindset. This is something people don't give a thought to, and it's the whole "what if" thing.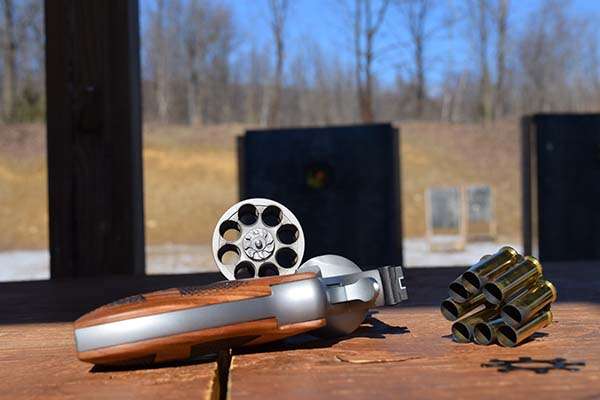 What if you do need to use your gun to defend yourself or a loved one? What will you do?
What if you do defend yourself but are arrested for it? (We recommend CCW Safe to keep you out of jail.)
What if you're in the midst of defending yourself when you have a jam?
What if you don't draw correctly and your grip sucks?
What if?
It goes on and on. We can't cover all of these things here, but the most important aspect of this concealed carry mindset, is the first one.
I need you to ask yourself this question, right now:
If I was attacked would I be able to use deadly force to stop the threat?
Were you able to answer right away? Could you answer at all?
If not, you have some soul searching to do, and that's okay. After all, we're all on different parts of the journey.
The above question may sound silly to some of you, but hear me out because a lot of people carry a gun who are not willing to use deadly force to stop a threat. We can recognize these people because they're usually the ones firing warning shots or leg shots.
They make those initial shots because they haven't asked themselves that tough question of, if your life was in danger would you properly defend yourself?
I can't answer that question for you. All I can do is answer that question for me. I have made the determination that my life is valuable to my family. My life is valuable to my wife and kids who need me to live in order to help them be properly raised.
Or, I need to protect my wife and kids because I love them so very much that I'm willing to protect them by using deadly force if it's required to stop a threat.
Because here is the thing that people are in denial about, those people who pull their guns out and shoot warning or leg shots, are still using deadly force.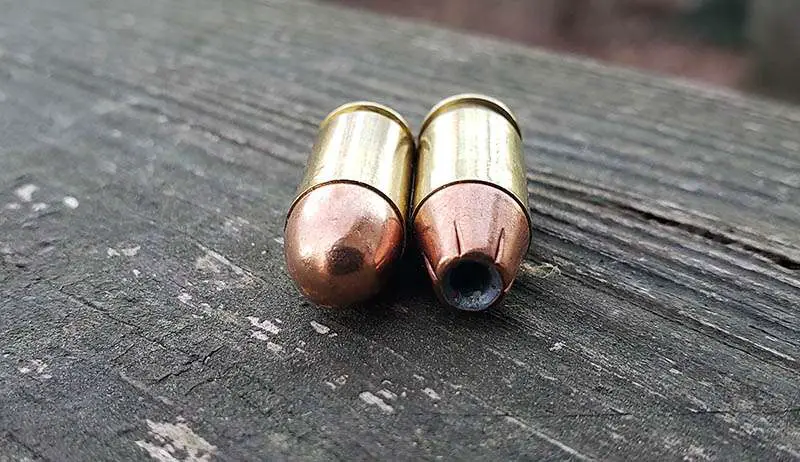 Heck, just drawing your gun from your holster can be seen as deadly force in a court of law. It's just deadly force that they can get into trouble for using.
It doesn't matter if you think shooting a warning shot or into a leg is deadly force or not, because just the action of pulling a gun is seen as deadly force.
The reason why they can get in trouble is because they used deadly force when it can be argued by a prosecutor that they must not have thought deadly force was a requirement to stop the threat (which is the only time deadly force should be used).
In other words, in a court of law, it may be viewed that you just wanted to shoot someone because any reasonable person who decides to use deadly force would do so by properly shooting center mass.
There is also the part that, while you may not want to hurt someone so you take a leg shot, it's actually less ethical to shoot the leg. That person can still die, it's just more painful and takes longer.
I'd like to finish this section out by saying that I'm not an attorney and nothing I say in this article or on this website should be construed to be legal advice. I highly encourage you to talk to a lawyer about this, or start by reading this book written by an attorney.
Conclusion:
Hopefully this helps. If so, let me know in the comments below. If you want to see part one, click that link.