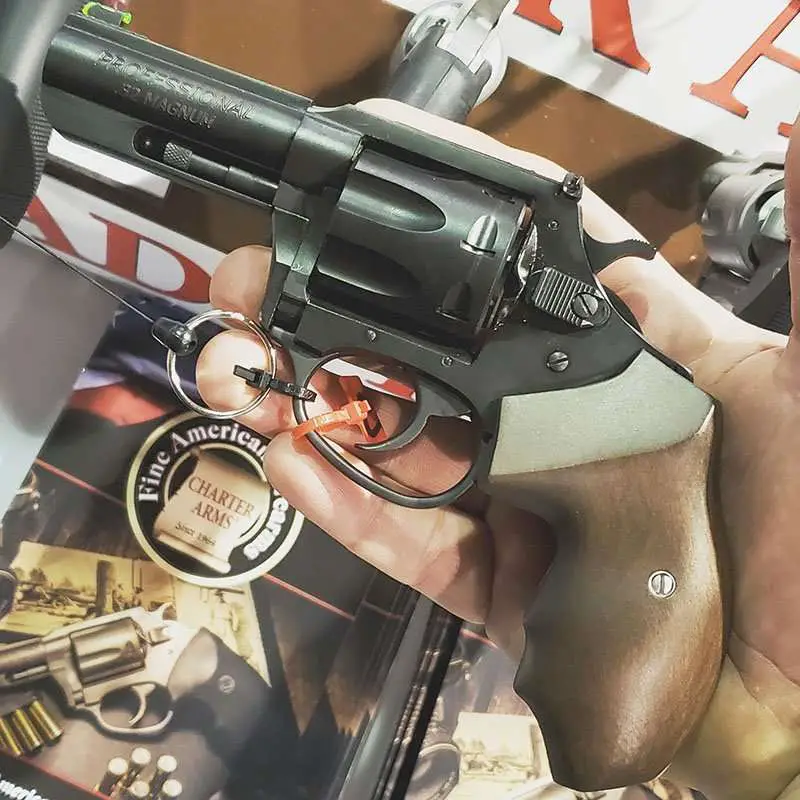 If you didn't know, I spent the weekend at the Concealed Carry Expo put on by the USCCA held in Pittsburgh, Pennsylvania. That's a show that goes on every year with an organization that's growing bigger with each passing year.
While gun companies usually hold off on new releases until SHOT Show or the NRA Annual Meetings, there were a few things released at the expo, and this new .32 H&R Magnum revolver from Charter Arms is one of those new guns.
While I don't know a lot about it, I do have some stats given to me by the company and can say that this is an impressive little gun. The Charter Arms Professional, which is what it's called, is a 7-shot 32 H&R Magnum revolver with a 3 inch barrel. It tips the scale at 22 ounces unloaded with an OAL (overall length) of just under 8 inches.
In this setup, the double action revolver felt great in my hand, but did have what I'd call about an 11 pound tall trigger pull. This Blacknitride+ beauty comes with a green "LitePipe" front site, and has a lifetime warranty.
I, personally, own a Charter Arms revolver, and am a fan of their affordable, yet reliable revolvers. This is one that has my interest because I do have respect for the .32 H&R Mag handgun cartridge. Ballistics wise, it sits somewhere on the lower end between .380 auto and 9mm.
This gun and its MSRP are currently not even listed on their website, and the paperwork I was given doesn't have it listed. I did see a press release where they say it's about $440, likely to be found under $400 after it actually hits the stores. I'll see if I can follow this closely to find out its price, its release date, and to see if I can get my hands on one to test.
You can find our handgun ballistics chart here, where we show off a couple of different combinations. You can visit Charter Arms here. Let me know your thoughts on the Charter Arms Professional revolver, in the comments below.